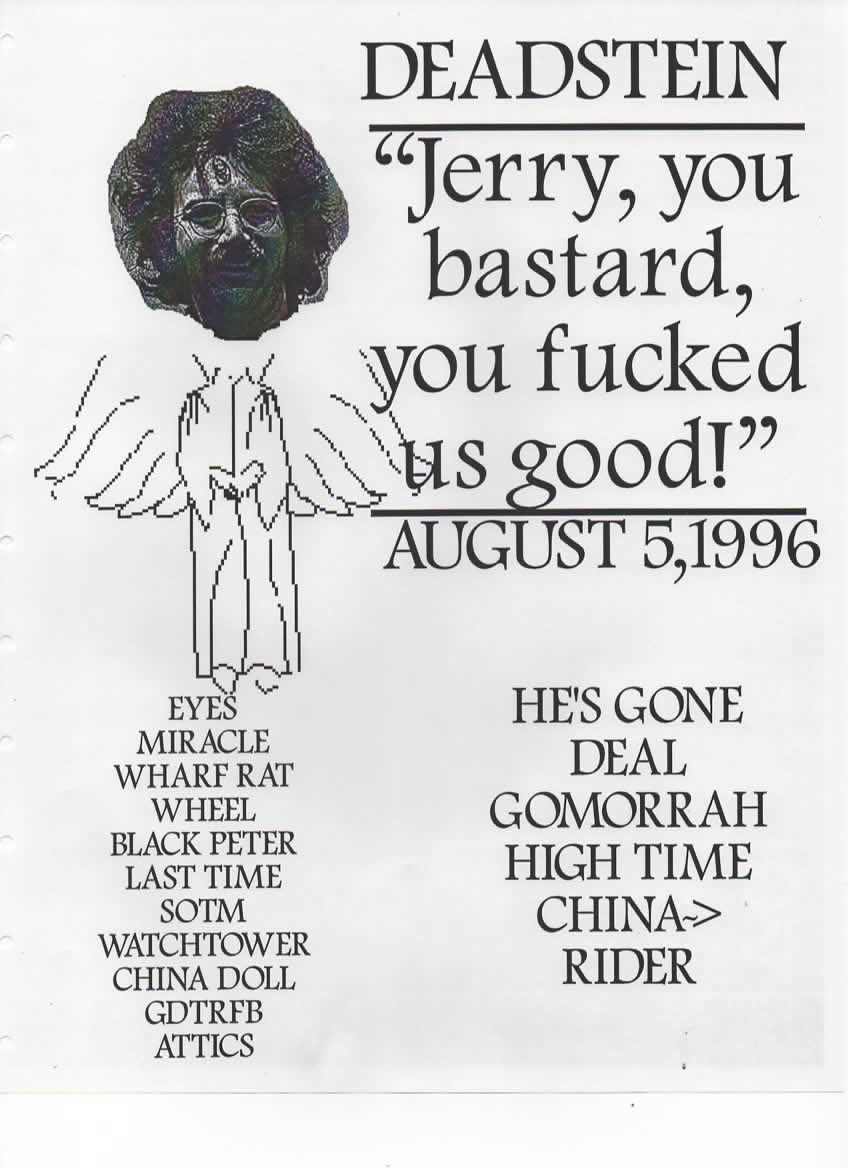 First Set

Second Set

Eyes of the World-->
I Need a Miracle
Wharf Rat
Last Time
Black Peter
Wheel
China Doll
All Along the Watchtower
Standing on the Moon
Going Down the Road
Attics of My Life

He's Gone
Deal
Gommorah
High Time
China Cat Sunflower -->
I Know You Rider
Notes:
Larry sustaining a note during the Deal raised and eye or two. Very hot evening, humid. Drummer(s) starting the song continued, no Brotman. By the second set a fog seems to enter the"lower" portions of the band, could it be the heat and humidity? We found out what Jones Beach concerts Jonathan is going to.
Half Time Food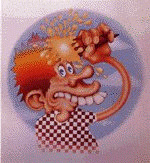 Flourent (cheese) burgers, perfectly cooked all around, good salad, even the pickles, tomato and onion are good. Now let's talk fries. These seemed like twice cooked fries and in between the cookings there were coated with globules of salt. They were great and plentiful. Actually had ice for soda, it was hot and desserts included standard Drakes products with an a surprising appearance of an Enteman's cherry pie. Even a few slices of beef jerky. That's eating