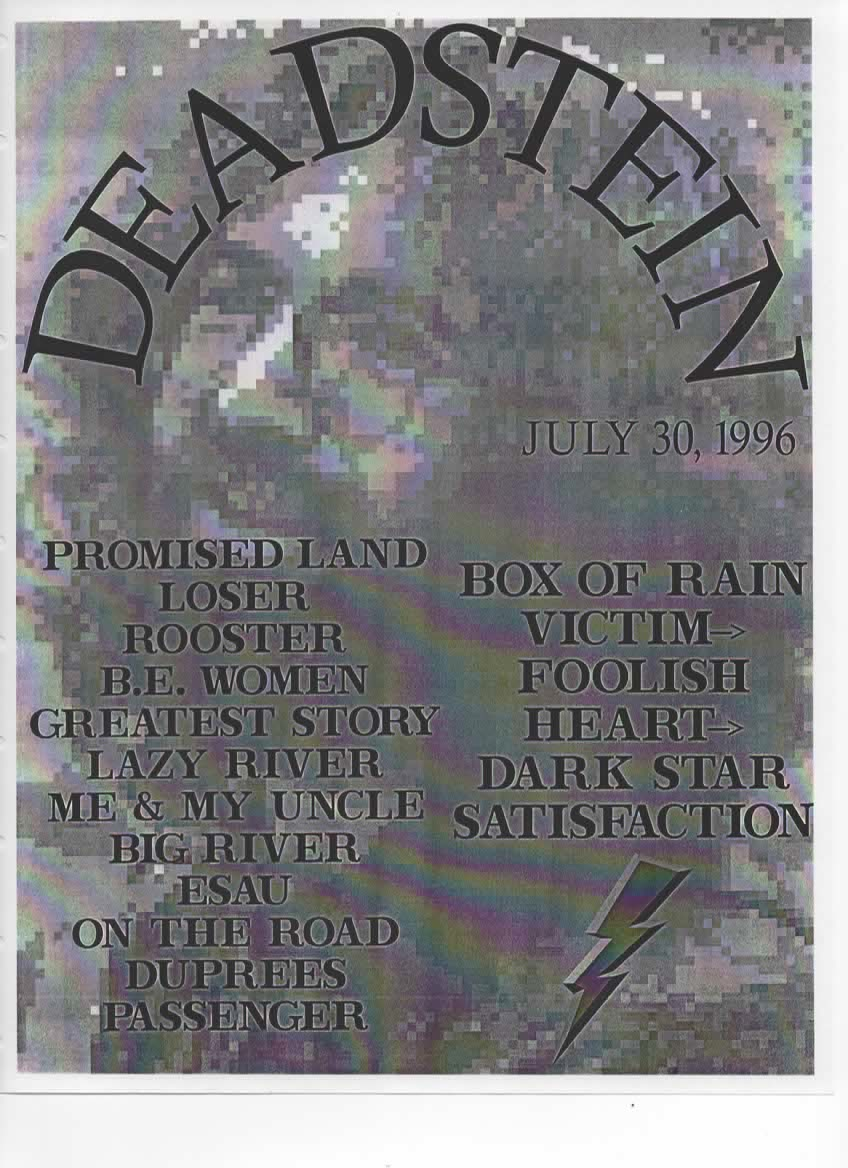 First Set

Second Set

Promised Land
Loser
Little Red Rooster
Brown-Eyed Women
Greatest Story Ever Told
Lazy River Road
Me & My Uncle
Big River
Brother Esau
On the Road Again
Dupree's Diamond Blues
Passenger

Dark Star -->
Morning Dew
Notes:
Trying a new way to improve our groove. Let the drummers start, find the beat and then the rest join in. It helps the drummers define their role amongst eachother and the rest and it takes the burden off of the rest of having to start the song, which we brunted so poorly. Have patience and it will work out. Watch-out Johnny, we may have to change your name from feek-boy to annoy-boy.
Half Time Food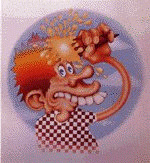 Pizza, Stromboli (too much cheese), spaghetti and meat sauce, assorted hot heros, garlic knots! (loosing some of their past glory, add some heat), mixed beverages, ices and a variety of Drake cake & pie products. Not as good as the previous week. Hot and sticky evening. News of nomadicism abounds, keep tuned for details.