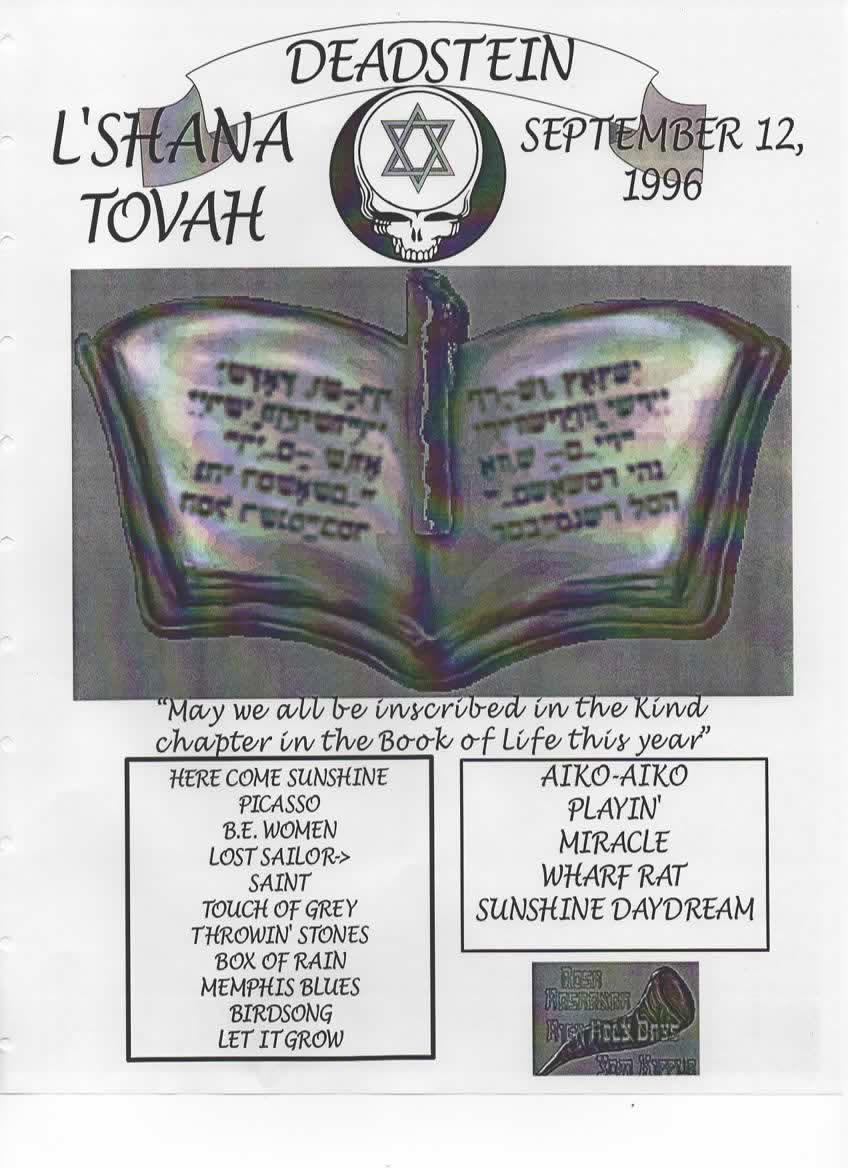 First Set

Second Set

Here Come Sunshine
Picasso Moon
Brown-Eyed Women
Lost Sailor ->
Saint of Circumstance
Box of Rain
Touch of Grey

<None> Ain't It a Shame
Notes: Well it was an odd jam with several factors impacting its outcome. To start it was Thursday. That alone means potential traffic, an avoidance of Memphis Trio and even a crowded Flourent. It was the first jam after a party on the Road. Following the laurels of returning victorious after playing well in Old Westbury it's a wonder that we can even set up the equipment well enough to play. And well and enough we didn't play. C'est La Vie. In addition Larry G and Larry B. decided to switch sides in an attempt to capture some of the magic from the party. I don't think it will work but it's a change of pace. Hey, not every cloud has a silver lining and not every oyster has a pearl. Sometimes you have to sacrifice a little music and do as the Partridges do and bathe in tomato soup.
First Set: Trying to capture the pleasant quietness and openness of the great outdoors is tough. It resulted in slow almost lethargic versions of some songs. They may have been well played but the night was destined not to shine.An attempt of Sailor/Saint proved we don't know how to play it although it is good enough of a song to make the trip worthwhile.In the end, the lady of pearl in my neck just did allow the for the quality of music that we have the potential to play. But in the words of Bob, "at least I'm enjoying the ride."
Second Set: None - preempted by a late setup, cross town traffic and burgers
Half Time Food:
Thursday means no pizza so we sent Freak Boy to Flourent., we knew the transvestites in there would love his vest. The food was good, standard cheese burger platters, although the fries definitely did not live up to past successes in either quality or quantity, but the salads were good and it was comfor"table" for once.A good drink order with nice individual many pies topped off the eating.

Till next Tuesday?