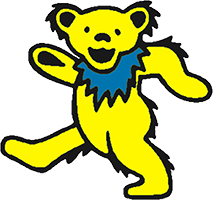 Ganesvort Street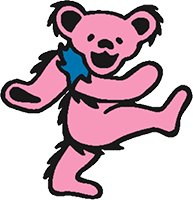 11/25/1996
One long set starting late due to nursery school, once again on a Monday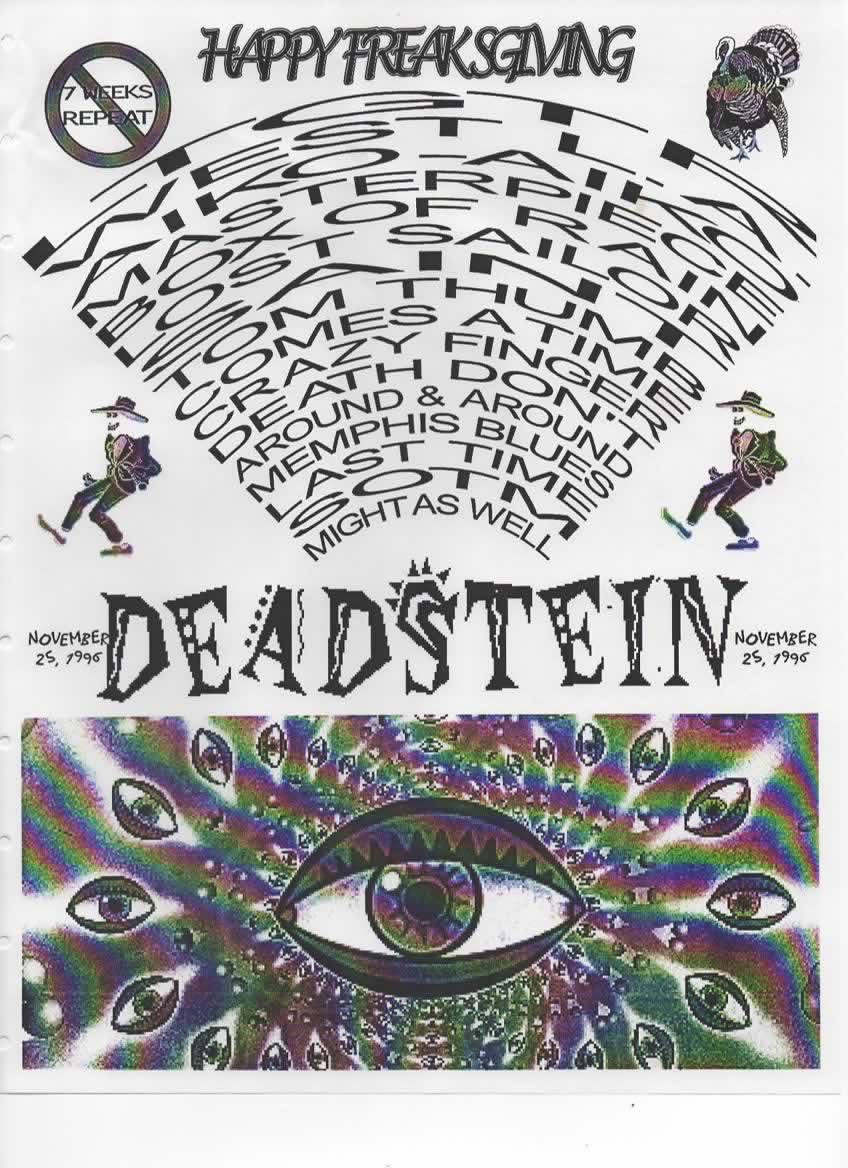 First Set

Let the Good Times Roll
West LA Fadeaway
Box of Rain
When I Paint My Masterpiece
Aiko-Aiko
Lost Sailor->
Saint of Circumstance
Comes a Time->
Crazy Fingers->
Death Don't Have No Mercy
Last Time
Standing on the Moon
Might as Well


The fifth Monday night in a row with a sixth coming on December 2nd due to Larry's MCMUA meeting on Tuesday December 3rd. This night was going to have a weird feel to it because the drummers had to be at nursery school to about 8:00 p.m. so the string section decided to get there at the normal time, practice, be kind and eat. We worked on one half of a Lost Sailor, which paid big dividends during the jam and then got bored with the practice. Instead we decided to order food, Memphis Trio, be it a Monday night, so we could eat and then play the long ambitious one set extravaganza. Due to the different timing of everything. We had second set heads and stomachs on for the whole night.
Johnny danced for a while but the slow Comes an time, Crazy Fingers, Death Don't Have No mercy Trio was more than he could bear so he scadattled in the middle of the Death on his way to Florida. His departure he had a disturbing impact upon the band which prompted Larry B. to hit him over the head with a distortion pedal. The problem was no one could hear it over all the other distortion.
Kevin decided to move closer to the wall and his amp. It definitely made for a different sound. The music for the night was powerful complete, sometimes forced. Some may have to do with wacky acoustics, some may have to do with the use of my new used guitar effects, especially the chorus which has a hypnotizing effect on the overall sound. Whatever it was, it made for some pretty good music as usual.