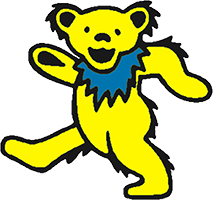 Ganesvort Street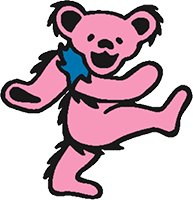 12/10/1996
9 weeks w/o a repeat and the last no repeat week. Johnny makes the dogs howl.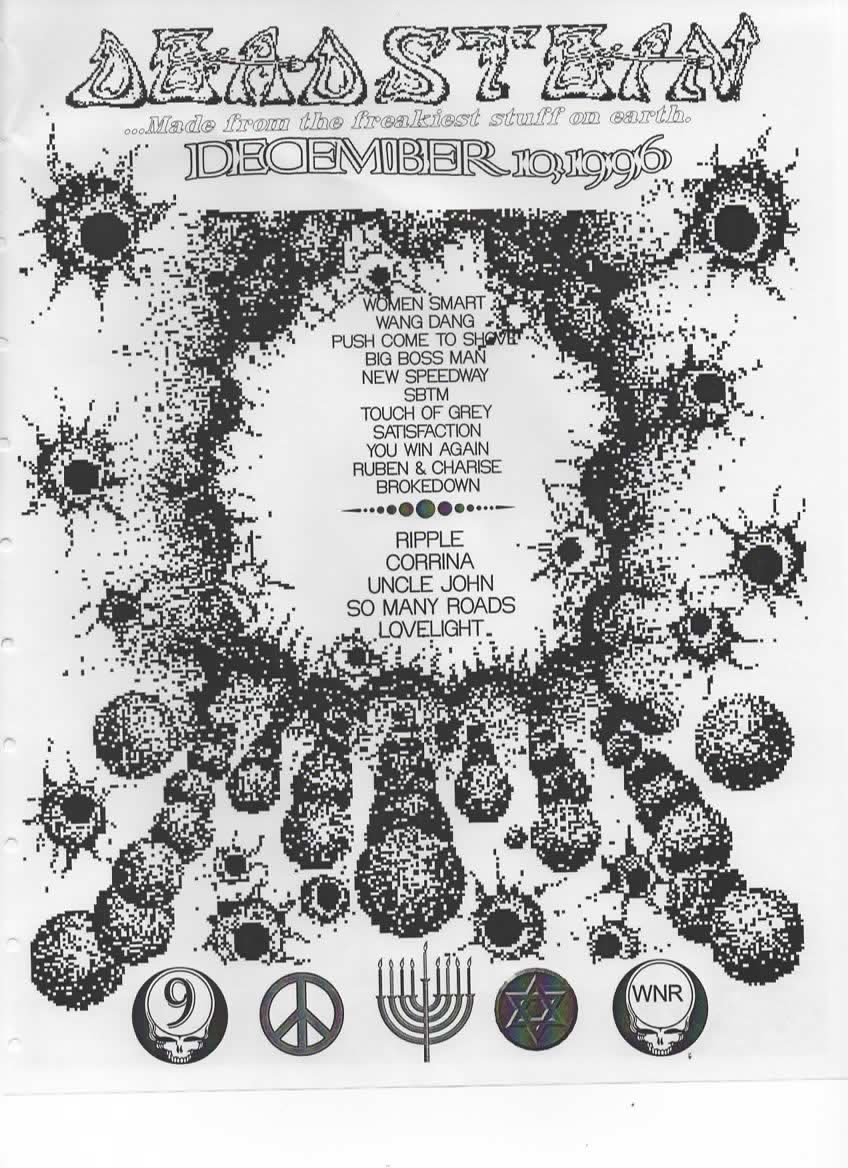 First Set

Women are Smarter
When Push Comes to Shove
Wang Dang Doodle
Big Boss Man
New Speedway Boogie
She Belongs To Me
Touch of Grey
Satisfaction
You Win Again
Ruben & Cherise (Cut)
Brokedown Palace


Second Set

Ripple
Uncle John's Band
So Many Roads
Lovelight->
Goin' Down the Road

Notes
This was the first Tuesday we played in seven weeks. I'm sure a record in the annals of Deadstein.
In addition, this was the ninth and final week of playing without a repeat. Boy does Kevin have the world at his finger tips to give us as hot of a night as we can play. He could even select a gig type of set. Let's see what he does to make sure he doesn't disappoint. Knowing this week was the last without a repeat meant something to me as I was playing songs. It was a bit sentimental.
There was no Dennis, no Brotman and no other guests.
There was a spooky moment when Kevin's bass picked up a radio station very clearly. That happens sometimes and in and of itself is nothing to write about. What was weird was the fact that the subject of the radio's discussion was basically the same discussion we just had in the room.
It was the sixth night of Hanukkah yet Deadstein didn't even mention it. It's a shame it slipped out minds.