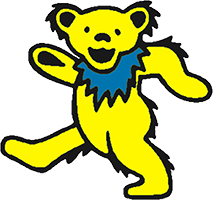 William Weiss Interiors Studio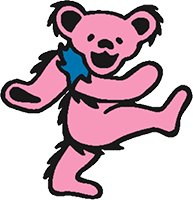 11/11/1997
A super-spacey first set with a mellow JGB oriented second set.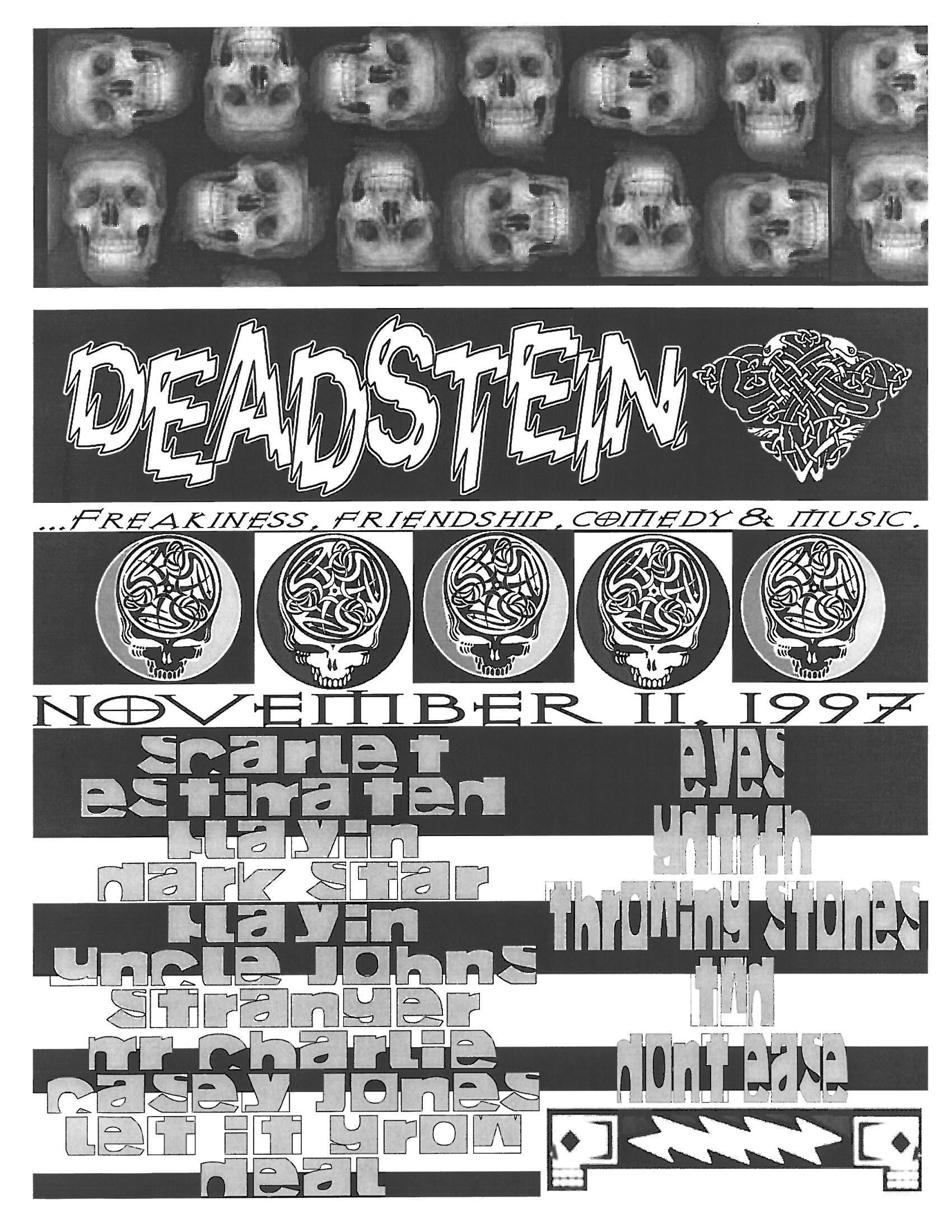 First Set
Scarlet Begonias
Estimated Prophet->
Playin' in the Band->
Dark Star->
Playin' in the Band
Uncle John's Band->
Feel Like a Stranger
Mr. Charlie
Casey Jones
Let It Grow

Second Set
Me and Bobby McGee
Waiting For a Miracle
Brothers and Sisters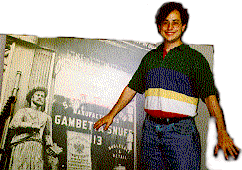 Notes
It was Veteran's Day and the Freakboy and I had the day off. I don't know about the Freak but I put it to good us setting up sounds 33 and 34 as well as improving 23, 24, 41 and 41. I stayed in the range for most of the night and the work had it's dividends. Sound 33 was a mellow tremolo when mixed with exaggerated yet coordinated delay and distortion resulted in a freaky ripple wave to ride upon. Sound 34 used a pitch bender, similar to an octaver but the modified pitch is set with my peddle. Enough techno-talk, these weird sounds were just right for the spacey setlist spelled out by Kevin. I got going with these crazy things in the Scarlet and it set a spacey tone for the entire first set. It was nice to play so I want to thank all those veterans who fought for my freedom to take off and work on my sound.
I got there about 6:45 and hung out with Larry and Spillboy in my car listening to the Viola Lee from the first album until the "Little Ben Clock" said 7:00 p.m. and it was safe to park.. Oh contraire, Larry B. had the misfortune of overlapping a yellow line in front of a driveway by 8 inches and received a $75 dollar violation. It was hardly even painted. A real. tough call.
Besides Spillboy there were no other guests. For the record, Spillboy did not spill anything this week but Scott had a very close eye on him. I think someone should give him one of your kid's sippy cups once they grow out of them.
Scott is celebrating the ordering of his new drum kit. His first new set of drums in 25 years. I wish him the best with them.
We almost got the entire first set in which is a accomplishment because it was beefy. It had Larry M. calling for a slow one to relax during.
We almost got the entire first set in which is a accomplishment because it was beefy. It had Larry M. calling for a slow one to relax during.
Knowing we wanted to play in control, within ourselves and below the PA., I altered my tone to be narrower, less encumbering. Hopefully tighter in the low end and less tinny in the high. To do this I set the bridge pickup to humbucker and the neck pickup to single coil. I also lowered the tone knobs to about 5. I was very careful of the mix of the four and was able to achieve nice, yet subtle differences in tone. It is amazing how the knobs on this new guitar are so subtle throughout most of there range. It like an exponential decrease in their impact up to 10. It is different than Strat knobs. I paid a lot of attention to tone during the night and it made the rest of the playing easier.

I figured I would set the neck pickup to double humbucker when I needed the thickness for a lead, but that opportunity didn't arise. It is ironic how I turn up the neck pickup (single coiled) to get the thinner sound and turn it down to add fullness. In all this combination tightens the entire tone of the guitar. There's plenty of sound behind those knobs, throw in the RP6 and I haven't even touched the lead channel on the Mesa yet with the Ibanez. When that opportunity comes my way the faint of heart should be careful.

As you have all noticed, the header buttons are new and not improved. I just got the FrontPage 98 and I'm trying out the new features. Please indulge my experimentation. It will be for the best in the long run.. A little R&D always helps. Our site will hopefully have some cool new niceties so I recommend you download Microsoft's Internet Explorer 4.0 by clicking the icon. It takes time and may fuck you up but that's progress.
First Set Comments
We were trying this new quiet, play to the PA, type of volume level and the Scarlet, just before we started almost didn't seem loud. Anyway, we played the Scarlet in a loose way. That was good, we didn't just power through it. When the jam started you knew we were going to be in for an intergalactic voyage as we took off for deep space. I was loving it.Sometimes you work on these stupid sounds and you wonder how you can musically incorporate them into the mix. Most of the time the sound gets repelled and you get discouraged. Last night they all worked for me and I decided to take Kevin's setlist and gyrate a layer of cosmic wavery.
During the Estimated jam I have probably played it the same way for the last 5 years. I usually just get into the groove, make sure I get the seven, and most importantly, I don't want to loose my pace. Last night was was feeling good and spacey after the Estimated and felt like exploring during the jam. Maintaining the seven was tough for me, and not that we lost anything, but I just never heard it from anywhere else. We played in the standard Deadstein 1. Just kidding. Actually the jam was great. I had a blast and we were just getting into orbit.
The Playing in the Band is the perfect shuttle to the Milky Way. I has it's own rocket boost during the singing. It's rough, pulling lots of G's, it could explode at anytime but then you get into the weightlessness of the jam and float around space for a while. You enjoy the view as you then tilt you axis toward Dark Star.
Heading in an elliptical course toward the shattered mirrors. Accelerating toward the zenith we peak at the turnaround and decelerate back into Playing. You got to give Kevin credit for coming up with this stuff and all of us credit for not caring enough to allow ourselves to play this type of stuff to enjoy it. Most bands would not think that they would get good radio airway potential with a Playing--> Dark Star--> Playing. DEADSTEIN DOES NOT SELL OUT!
Once again, I hate to harp on a theme but the Uncle John's gave us the opportunity explore the solar system even further. I was loving this stuff.
The Stranger was pretty powerful. I had the wacky tremolo thing going on with power at the end of the song. Pretty hot stuff. Larry M. seemed to like it.
Mr. Charlie was also very good. Right on, very few mistakes.
Casey Jones was probably the worst song of the night. Not that it was that bad but we were a bit worn by then and we had weak knees from all that space travel.
Larry B. really didn't want to play the Let It Grow. He sulked against it but it wasn't to be heard and we did it. Not the best but it had it's moments and was in no way traditional from our perspective.
Even though we didn't get to the Deal, we did pretty good to play all that first set. That is an accomplishment.
Half Time Eating Comments
Stardust Dine-O-Mat:
Popeye Salad
2 x Cheeseburgers well done with fries
Sliders
Cokes with Cups of Ice
Beef "Chilli"
BLT's
Mashed Potatoes. I hope Rich's wife is happy with him. I notice he has be pinching her potatoes during the jam. I bet those containers aren't full that she get and they have plenty of shake.
No Onion Rings
Spillboy did the drink run at the beginning and I did the Recycling Rerun at the end.
Second Set Comments
The seconds set has the odor of Scott all over it but surprisingly he had nothing to do with the song selection.
The Bobby McGee was beautifully relaxed, composed and well done. Rich mentioned playing as a country act.
The Waiting For a Miracle was hopping well sustained. Even the breaks were not total flubs. The ending was well done and the song just flowed. I gotta give Kevin credit for pulling it off, the drums flew and Larry had good sound. I had the Flanger going and there was no holding us back.
Staying with the kind Garcia Band theme we did the Bothers and Sisters. It was quite beautiful. Two seldom played songs. Bothers and Sisters could be a Deadstein first, and from a second set that almost wasn't we had some good stuff.
Weather