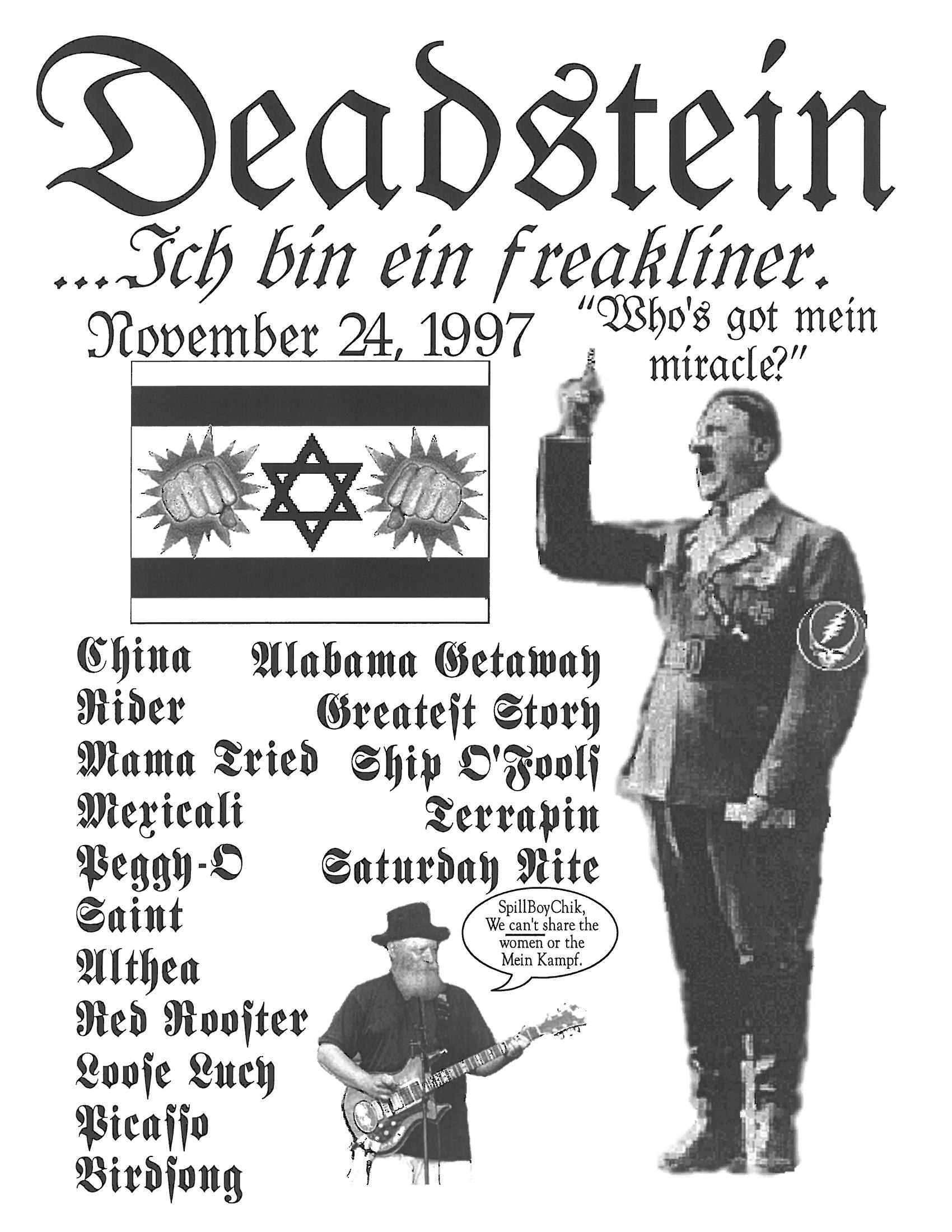 First Set
China Cat Sunflower->
I Know You Rider
Mama Tried->
Mexicali Blues
Pretty Peggy -O
Saint of Circumstance
Althea
Little Red Rooster
Loose Lucy
Picasso Moon

Second Set
Alabama Getaway->
Greatest Story Ever Told
Waiting For A Miracle
How Sweet It Is

Notes
No guest whatsoever and only Scott was drumming as Larry M. couldn't be there.
I got in about 10 after 7:00 as I was late due to the upgrade of the MCMUA transfer station computer system
This is the only time I recall that an event in the prior week influenced Kevin enough to include a reference to it in the set list.
First Set Comments
Unbelievable Mexicali. Bopping and Cheerful
We played Loose Lucy and a fast little diddy. Johnny loved it and it did have a certain flare even though it lacked all ties to a slinky blues.
Half Time Eating Comments
We ate the main meal before the jam. Freakboy ran to the city of Marathon you warn Petros of Deadstein's pending hunger. No disappointing, Johnny came back with a pair of Gyro for each of us. There is a reason the call it Gyro II. Since Kevin that the real Pinocchio Gyro's the night before Johnny got him a $1.35 Pinky Burger. He seemed to love it.
For half time we went with the coffee, drakes cakes and burnt Herb pretzels.
Second Set Comments
I thought the Getaway was right on and the transition into the Greatest Story was pretty good.
Weather