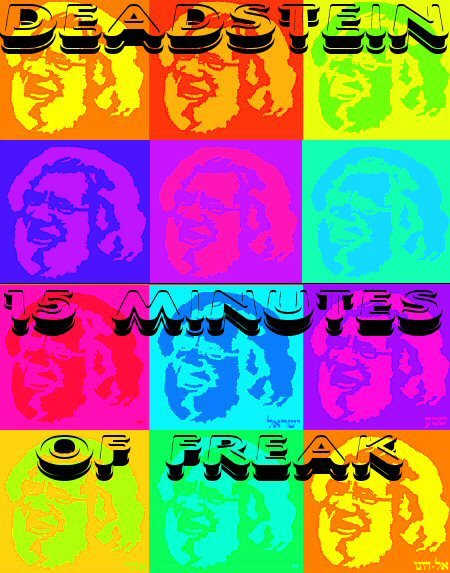 Back in Studio A of Smash Studios after an unprecedented 2 week hiatus. We had Stu showed up in the room for a few songs and he was our only guest but good to see that anyone is still interested in hearing us. Mitch was back from vacation. Rich is still getting better on his gimpy leg, taking the subway to the jam. Kevin is back from getting his daughter Sammy's arm fixed. Trister just barely made the jam due to the fact that he went flounder fishing in the morning and due to the terrible results, he was able to convince the captain to bring the boat back shore so he could make the jam. If the fishing had been good we would not have seen him. Fortunately, Studio A had the old, crummy Fender Twin that is usually in Studio R in addition to the the reissue Twin that Andy uses. The Twin I had is the one that usually gives me a shock but there was a wind screen on the mic and I never touched the mic all night, which is amazing, so I didn't get shocked, but I was waiting for it all night. Kevin had his new 2 volume songbook to use which is a nice new change.

Shakedown was good and the Love Each Other was slow and open, a nice relaxing rendition. Speaking of renditions, don't forget to check out the newly expanding provision of song samples in the song section of MyDeadstein (http://www.deadstein.com/deadstein.asp). Rich and I played the beginning of the Beatle packet while waiting for the late comers to arrive and we keep getting better at that. Trister didn't make it through the end of the jam being too tired from catch nothing but air during the day.

I ate a C5 from the Fresco Taco by myself since Kev and Coffee-Boy were late in arriving. On the way home I tried to call the Tick-Tock Diner of Route 3 but unfortunately I programmed their fax number into my cell instead of their telephone number. How disappointing is that?. I was fortunate enough to have kept their business card at home and Kathy was able to read me the phone number (973-777-0511) so I was able to call in my bacon and egg sandwich which was not that good. It was unusually warm for this time of year and I was wearing shorts. Both the Yankees and Mets are having a pretty poor start of the year.

Till next Monday at 6:00 pm due .