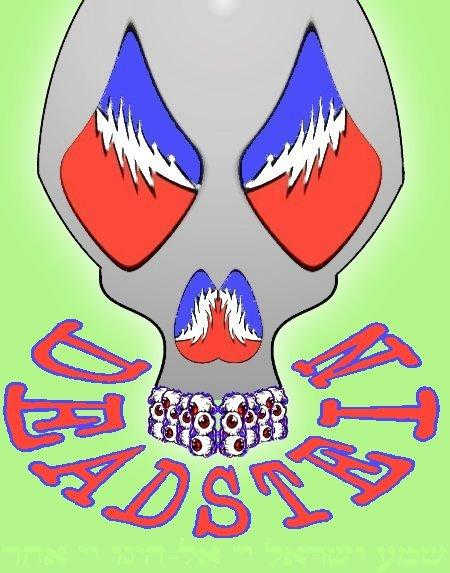 Once again in Studio A on a Tuesday night. There was just the five of us core Deadstein people for a night of fun. Trister had the duties of providing a setlist and he actually came in with a computer generated setlist in italics font. very nice. We almost made it to every song but we just didn't have time in the end for the Going Down the Road or the Baby Blue. Otherwise we plodded though the thing. Trister also debuted his newly revamped Ibanez-Jerry clone guitar which sounded really good.

We were in Studio A for the umpteenth time in a row but this week the lovely staff of Smash Studios has the same old attitude with a bunch of new rules. One, we cannot use the close door in accordance with Clay. It is apparently breaking. For $47 and hour you figure they could put up proper hinges on the thing. Two, we are not allowed to touch the mixing board anymore or face the consequences. Three, smoking is no longer allowed. The fire marshal is down Clay's back. Four, don't try to get the staff to smile cause they are trained to frown.

Kev, Coffee and I met at the Fresco Taco for dinner. I had the typical C5 and it was good. There was like no traffic on the way in so I got into the city in record time. Yankees celebrated the trade that placed A-Rod at third base along side Derek Jeter the shortstop. The rich keep getting richer. We also decided to play from 6-9 on next Monday, taking advantage of the ability to get there early on an easy Monday afternoon drive while enjoying the benefit of a free hour when you sign up for three on Monday. It should be an intense three hours. Remember get there by 6:00 pm next Monday

Till next Monday at 6:00 sharp.