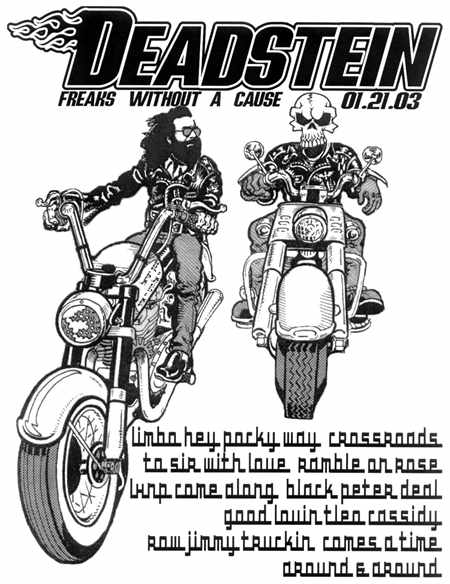 It was nice to get MiniT there for an entire night and we played well for it. Dave Rich and MiniT enjoyed the pre-jam marathon session playing bunches of songs that they can tell you about. Rich had a sore throat. I lent Andy my "Larry ByPass Box." Kev was there and I got there at 7 and was set up by 7:40. Using the Vox modeling amp that sucked quickly switching to the Ampex. It was our first Crossroads and our first Came along Song. Guest for the evening were Stu and Sarah. We were picking up some radio reception in the guitar amps. It was brutally cold out. Not much more to say. Rangers crushed the Islanders in the Coliseum.

For reference this was the recording setup. I forgot one of my snakes and had to settle for 8 tracks only. No big deal.
Kick AKG D112
Drum Overhead Rode NT4 Left
Drum Overhead Rode NT4 Right
Bass - Senn 421
Trister Guitar - Shure SM57
Gindoff Guitar - Shure SM57
Terez Vocal
Keyboards
Till next Tuesday again at Smash Studios R again when we have a full MiniT session again.