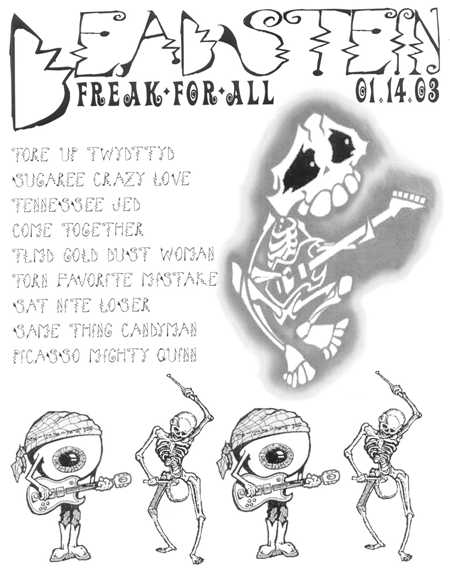 It was nice to get MiniT there for an entire night and we played well for it. Some of her songs may have turned out to be our best versions with her. I really liked the To Lay Me Down. I arrived just before 7:00 but Studio R is small and easy to setup. The extra mic stands are a big help. I was set up by 8:00 and away we went, playing lots of music. There we no guests in the room.

For reference this was the recording setup.
MiniT / Larry Vocal
Rich Vocal
Trister Vocal
Larry Vocal
Keyboard
Bass - Senn 421
Trister- SM57 - Smash's Beat Up Twin
Gindoff - SM57 - Vox Modeling Amp
Kick - AKG D112
Snare - Neumann KM184
Drum Overhead/Tom (Left) - Rode NT-4
Drum Overhead/Tom (Right) - Rode NT-4
Floor Tom - AKG Clip On
Tom Between SM57
Till next Tuesday at Smash Studios R when we have a full MiniT Session.