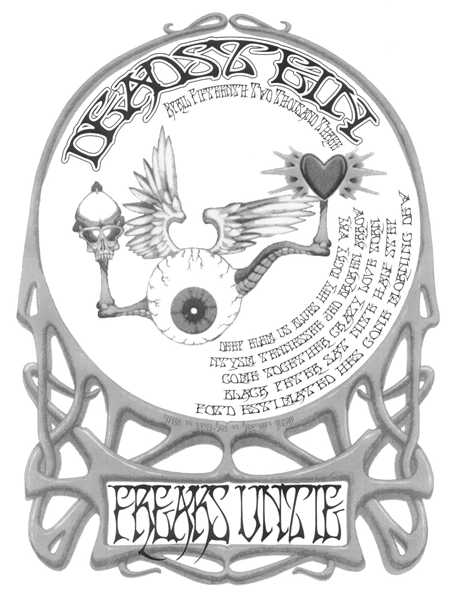 Ken was our only guest on a Tuesday night in Smash Studios R with MiniT, Coffee-Boy and the rest. It was a great first attempt on US Blues for MiniT, fitting for tax day. Not too much seemed perfect enough for the final Tobacco Road takes but there were lots of good groves and lots of 95% of the songs being very good.

For knowledge sake, the recording setup was: Drive A "4-15-03- ject #0"
N/A
Trister Vocal
Terez?Larry Vocal
Brotpen Vocal
N/A
N/A
Trister Guitar
Gindoff Guitar
N/A
Snare (Shure SM 57)
Overhead Left
Overhead Right
Keys
Bass Mic
Kick Drum
I got to eat Mexican C-5 with Kevin and Coffee-Boy before the jam. I had no traffic. Till next Tuesday.