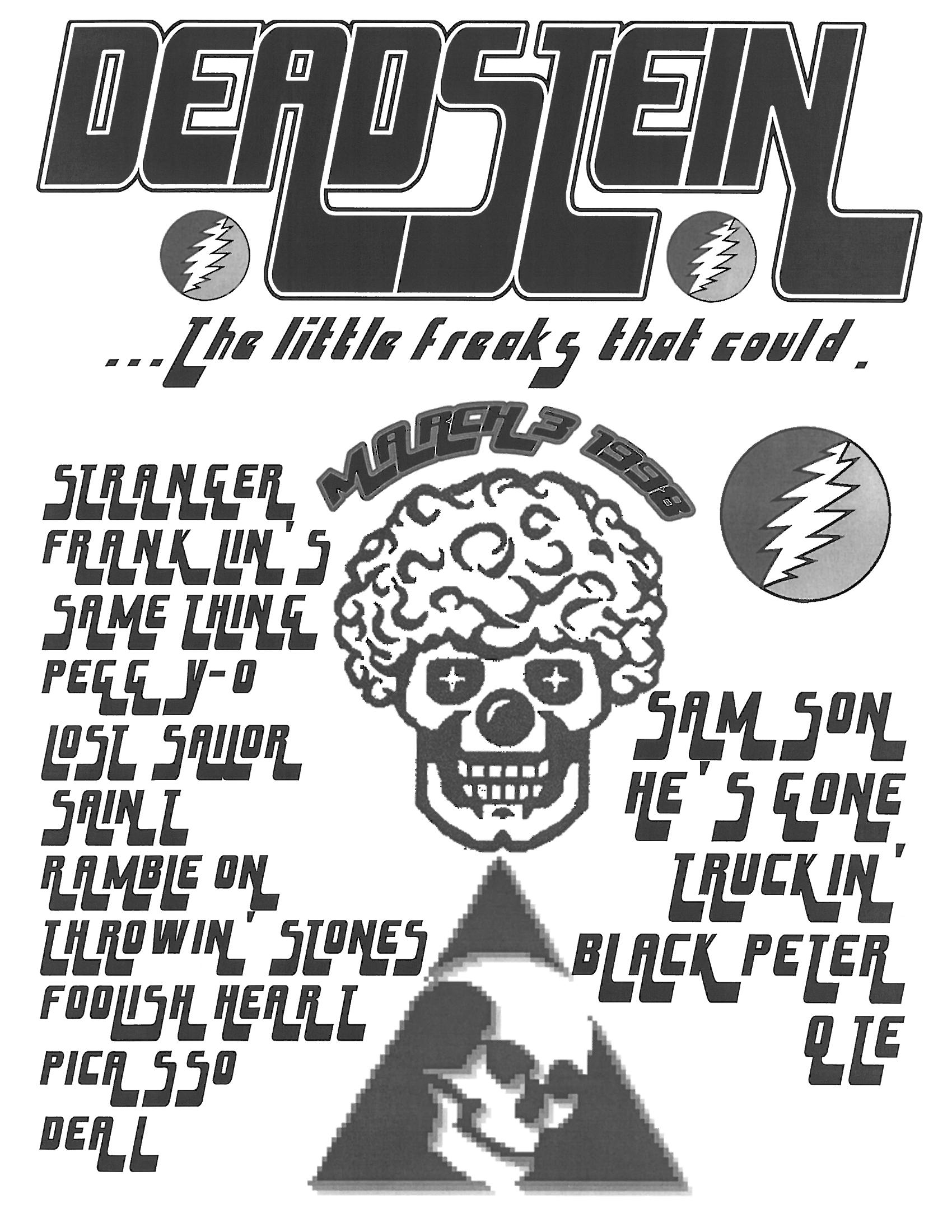 There was a good Knick-Net game down the street (Knicks won a close one) which meant attendees ended up at our jam for the second set. This included Dave and Mike with accompanying friend.
So the combination of Dave going to the Knick game, gettting clutch Coffee Boy to sit in and Larry M. getting a free night to show up. Counting it up, playing in Scott's place featured lots of drummers. Each played, well and it was cool to experience each individual's one little techniques and differences made for a fluid and fun night. Maybe it was just the zombie in us all. I don't know.
I had a real nice lead during the Same Thing, It's my best song, probably because it's the easiest. The old RP6 really kicked in for a controlled nice blusy perfectly during my second round. Then I was even able to pull off my already cliched na-na,na,na,na,na,na-na fast and fluid lead notes.
Peggy was pretty good.
We got the Memphis again. This time Joe the Owner and the Bicycle Little Guy came and delivered the goods. Unfortunately, it wasn't as good as last week but it better than most. Things were just a little to rare but good. It's funny how it is such a mutually beneficial realtionship. We love each other. Lord you can see that it's true. Brrrrp! Help Us All!
Well it was a tough rise of the Phoenix but we rose a bit. Michael inspired us to play.
Kevin was right in thinking the Waiting For a Miracle couldn't be done but it was a self-fulfilling prophecy. Who and I to talk, I had trouble standing. It was rough! One of the toughest nights from my perspective.
It felt odd, cool playing the beginning of Franklins just before the U.S. Blues when we had already played a Franklin's. I don't know if I had experienced that before.
A continuation of a warm spell El Nino a winter that wasn't. I think it's melting my polar ice caps.