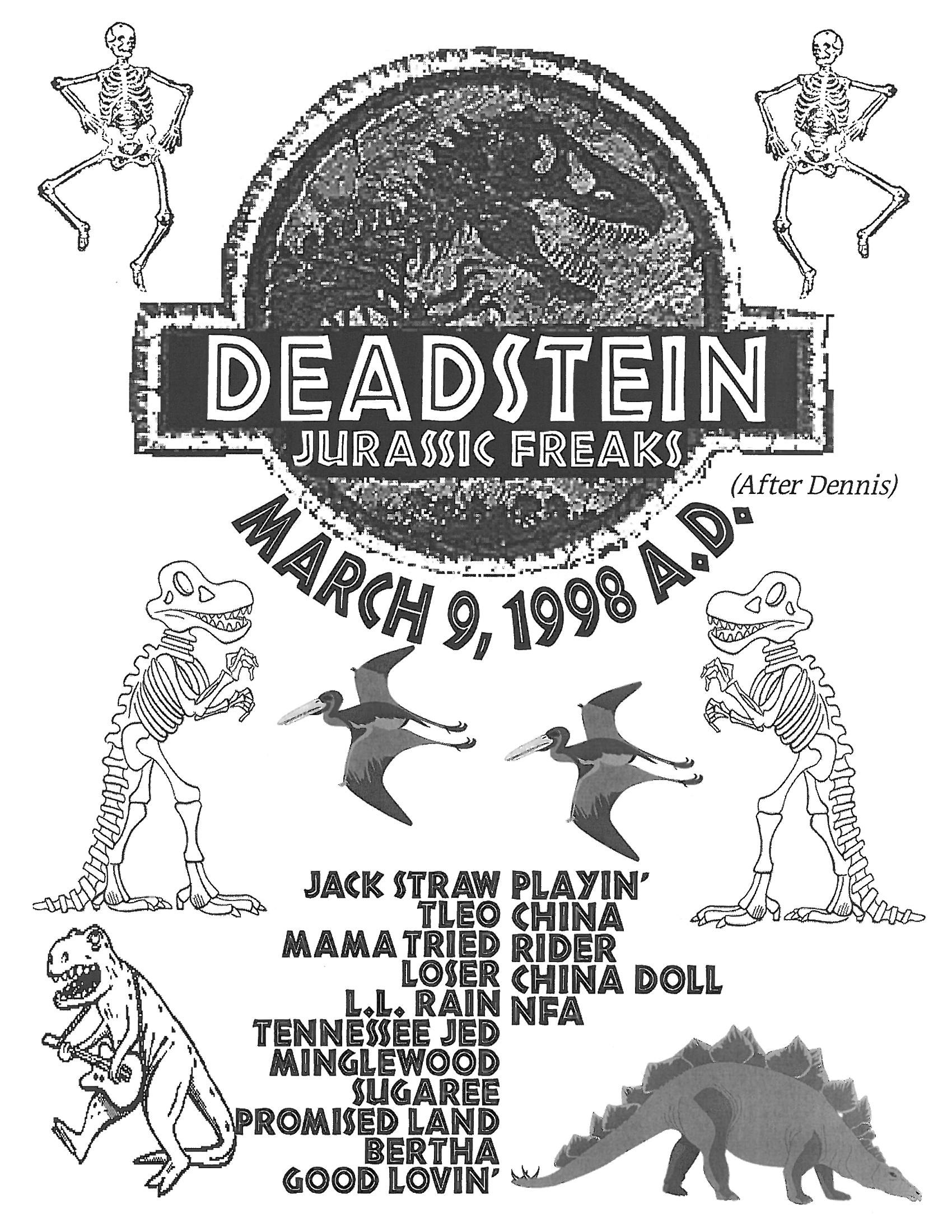 Well the big not was that Larry B. was in in Disney Land and he was probably total relaxed. Thinking about nothing but trumpets, flutes and Goldie-Locks sleeping in his Twin. That's right, Trister was in town and it was a treat for us all. It was great to see him and hear his leads.
We unfortunately were late to coordinate the call to Rich for the change of date and therefore he was not in.
There were no guests, Johnny slept for a bit and left early, but did execute a great Dine-O-Mat order and sang lead on Love Each Other and Loser.
www.Ecoasis.com when you're looking for the kind hide out of the future in Brasil you will want to go there.
I saw Steve Goldstein on 40th Street on the way in.
Super hot Jack Straw, I didn't think so when I was there but on tape it excels, and I'm not talking spreadsheets.
Love Each Other was nice, good beat.
Mama Tried was better than expected.
Loser was good till a major flub in the lead, but we percerveered.
Looks Like Rain and trouble starting but the lead was hot then during the verse after the lead Dave came in kind of running to the drum set and dove into a an ice cold pool with a few major runs on the rotoes that shocked everyone. It was great.
The Dark Star floated as a Dark Star should. The Dm (Mountains of the Moon exit) intro into the Dark Star like Live Dead had potential. The beginning of the song flubbed, I never really could do that part but the rest was good. Don't fool yourself that Dark Star had some hot complicated stuff. We can be proud of it, the post 1st verse stuff. Pfffp!
We blues out of the Dark Star, I grabbed the slided, and went into Spoonful. It was nice. I had my lead of the night. I was able to use the trickery of the Rp6 for added distortion color and delay. I didn't use that demon most of the night due to the added noise it brings to the table. You get what what you pay for.
Promised Land was certainly better than expected. I had a lot of trouble with the words but the music flowed.
Minglewood when it had to.
Dine-O-Mat -The BLT was back. Lots of burnt burger for others.
It was the first time we really go through a Bucket and it had its moments.
The Music was the hottest part of the night. The turn-over was perfect.
A very wet drive in but dry drive out. Everytime Trister comes by there seems to be some flood on parkway named after a river. In the room it was beautiful as usual.