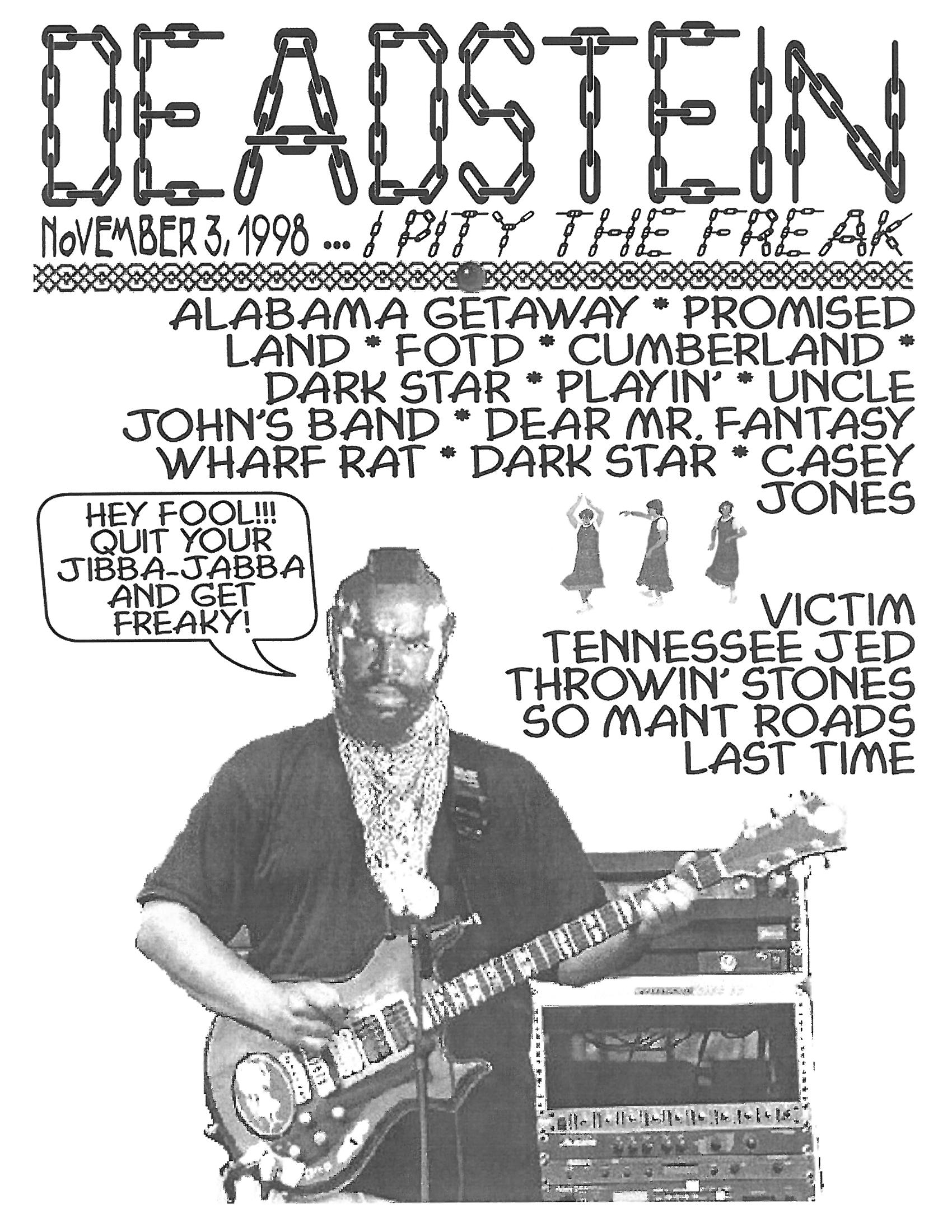 Election Day 1998, Not a good one for the GOP


A magical brand type of night. The music seemed to float out of its own recognition.
It was election day and it was miserable for the Grand Old Party.
Guests include Brenna and Andy's friend Terry. Johnny slept early on but pulled off a good crust Delicioso meal. Really good stuff. Rice balls were a big hit, ziti in meat sauce, Crusty pie, pre-dressed salad and bread with extra butter.
Great music, Cumberland was sweet, so was the Devil. The whole big song from Dark Star back into the Playing in the Band was big.
Dave was there for most of the first set but left for some Squeeze wannabe concert. Tempted by the fruit of the crack of my ass.
Terry played guitar for the second set as Andy played drums with Scott during the It's All Over Now and I joined Scott for the Tangled Up and drummed solo during the Deal. Just like one of Jerry's kids'.