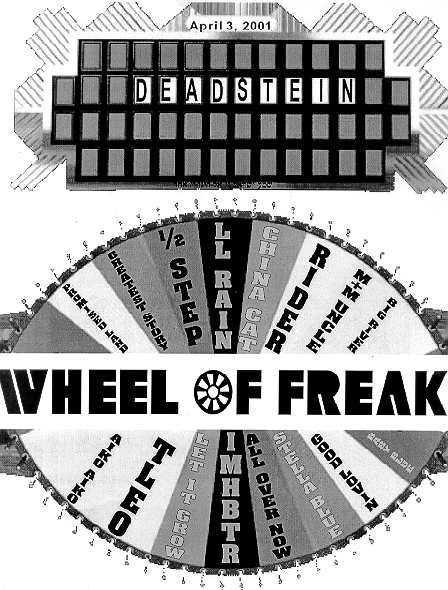 Another night at Carroll's on 41st Street. While comfortable and casual, the big, hard room provided lots of feedback and reverb. Couple this with a raucous Promised Land -> Greatest Story opener and you have Larry B. looking for a quite corner to hide Being no place to hide, Deadstein made the least to the most of it and forged on.

The night was filled with good moments and bad moments as we tried to find our level. In the end it was there for the taking and we took nibbles at it.

The whole band was there with the exception of Andy who was a no show. Johnny and Ken rounded out the peanut gallery and the rest was just us, Tommy Banjo and his cigar. It was a nice day out, little traffic and it was the Mets' season opener with an exciting 6-4 win a Turner field in 10 innings. Duke won the NCAA Tourney last night and the Yanks won their season opener in boring fashion.