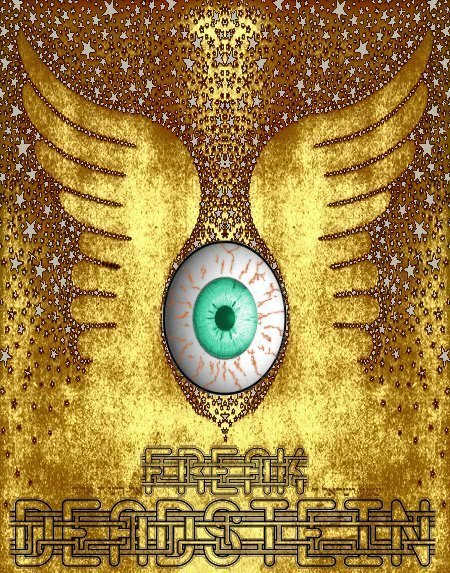 Deadstein is never short on freakiness, so why would last night be any different?
What is impressive is the inability for Deadstein to be stopped. On a night, in a month where all things Deadstein seem hopelessly lost, not only do we not lose our way, but we find magic. On the way in to the city, CoffeeBro and me figured it was going to be a snoozefest with us, Brotpen & MiniT. We had both called other guitar players, but none seemed hopeful. When we got there Alan Winkler was already set-up. He had electric and acoustic in hand (he don't know us very well, do he?). Studio R was re-arranged without piano or view into the control room. The kick drum pedal was not working well.
Brotpen's piano bench was confiscated and as Trister feared, the Twin was sounding like sh*t. But we were psyched and feeling good.
We opened with a half-hearted Deep Elem, as we let Winkler pick the tunes from the MiniT master list. As we finished the first song CoffeBro's friend Alan Deutch(?) showed up with custom semi-hollow bodied guitar in hand. Does anybody else see the incredible irony and wackyness in the Bizarro-Deadstein, that at one time boasted 3 Larry's and was now sporting 2 Alan's? He was good. The Deadstein core was unbelievably tight and hot. I was the 'host' anchor, so I was really concentrating on playing well and 'leading' the way. I played very well. Me and CoffeeBro were locked in tight. It was shocking how good it actually was., for a pick-up game. Anyway, I, we are psyched for true Deadstein next week. We are done with Smash, so next week will be at Carroll's or Ultra, depending on their availability.
Welcome the new era of Deadstein