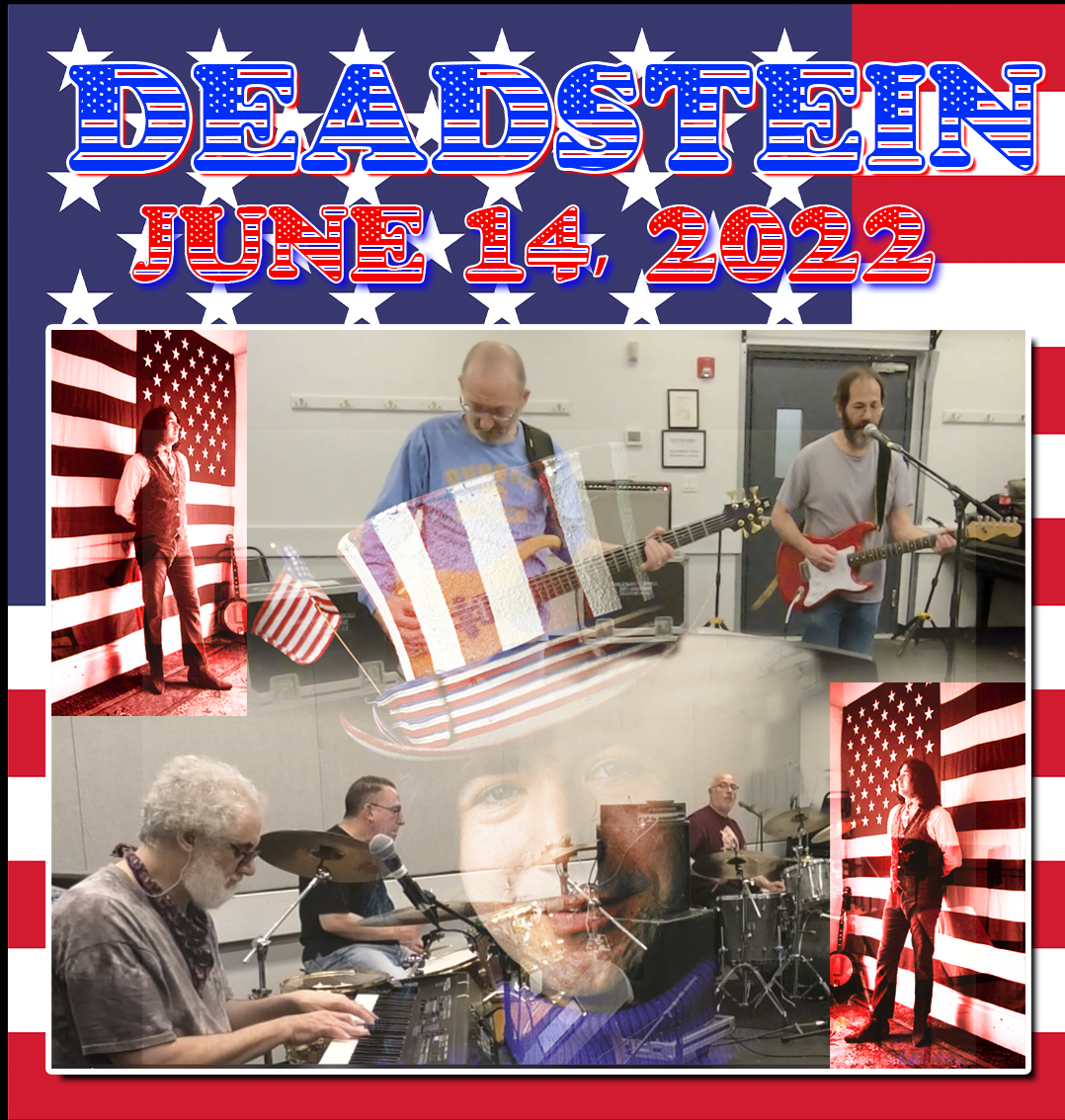 Scott just flew in from Chicago and heading right to the Deadstein jam, ending hit multi-week jaunt around the world while missing some of Deadstein's finest moments. It's amazing he stayed awake for the whole jam and for the most part he didn't. By the second set he was jelly. Maybe it was the jet lag, maybe it was the halftime Neapolitan pizza. In any case it was nice to have Scott back in his throne.
With the conclusion of the Deadstein Bitter End residency, we are back in the studio with little to play except for the freak, fun and love of the music. there is a lot to play for and we never can take it for granted. With neither Rennie or Andy present, it left me to sing many of the songs for the night which I think I did pretty well except for the ending Box of Rain which Scott was a bit tired to try to sing. It didn't feel good under my belt either. I did like how Scott and I sang the Sing Me Back Home.
Scott ended up calling many of the songs for the night so it was an eclectic mix including the rare Monkey and the Engineer. ; a tragedy no adverted. Actually, it wasn't too bad. Being Flag Day I threw in the Standing On the Moon as well as the US Blues. I liked the version of the Standing on the Moon much better. With a good quality band practicing in a studio next to use, I think we head so good Italian and/or Latino music so I tricked everyone into trying our hand at Deadstein's first Besame Mucho. Pretty good for a first read and inaugural attempt. With Lee and Scott calling out songs we played lots of second songs in the first set including stand alone versions of Peter and the Other One. The Other One was one of our better attempts at that classic as it had some interesting moments and always seemed to have somewhere to go. Likewise, and in the same vein, the Good Morning Little Schoolgirl also got interesting in he middle jam like a Linser tart.
From the guitar perspective, I was playing my Red Squier Strat into my new Dream 65 UAFx box into the clean channel of the fender Twin. I still had noise issues stemming from somewhere in my effects chain, so it wasn't to the last song or two that I went direct into the Dream 65 and got nice clean power tone. Nevertheless, the recorded signal was direct from the Dream 65 without micing the real amp, and the recorded sound is pretty nice.
Freak Out!