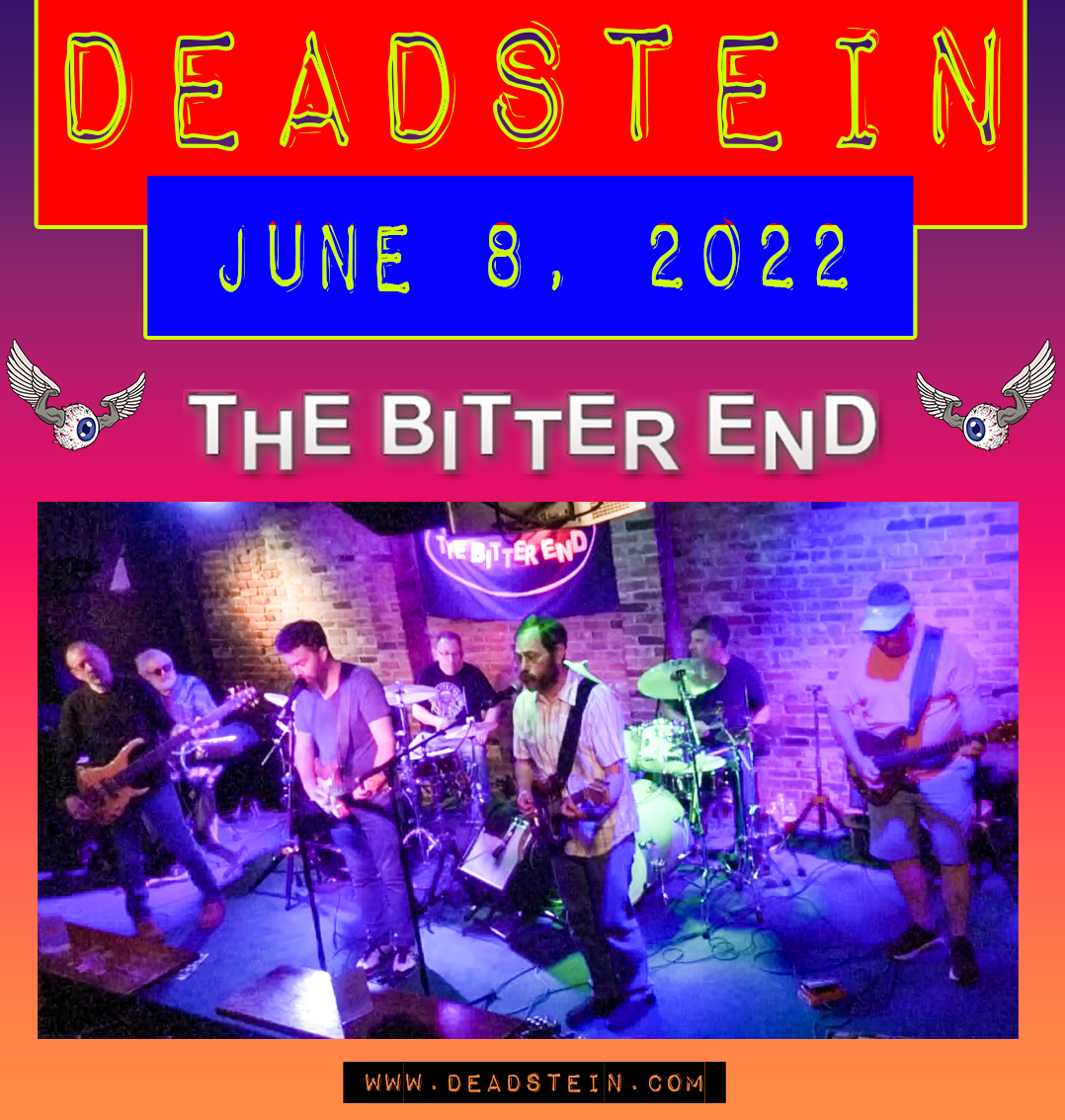 This was our final show of this 6-month residency at the Bitter End. Don't fret, we plan to start up again in September, the 2nd Wednesday of the month, but in respect to this residency, we decided to give it big to our audience. We had the audacity to open up with a Help on the Way, and out of the gate we were hitting all our difficult cues. Better than expected and better than ever. This was definitely one of of more solid shows with very few errors to speak of, so few they are not worth speaking of.
This night Scott was away in Italy so Lee and Drew had their inaugural show as a pair and it was a good pair. the two of them have been practicing for a few weeks together and the drumming this night was rock solid. Without Scott there also meant we were missing his vocals and it was only me backing up Rennie on the vocals. I did as well as I think I could have expected as they felt pretty good alongside Rennie. Rennie also hit all his cues all night long. Funny, he had a little flub between verses 1 and 2 of the first song Help On the Way, and that seemed to straighten him out to focus on being there for every other moment of the night. It was a bit of a shame as some of the crowd was late arriving and missed our Help Slip Opener. When we reached the Feel Like a Stranger, 4th song into the show, that seemed like a second opportunity to provide and opener for the late arrivers.
While not our largest crowd, it seems to keep diversifying with more unrelated people showing up and enjoying us and the crowd was into us and seemed to focus on what we were doing and we were being provided kudos and positive reinforcement from them throughout the night.
Freak Out!