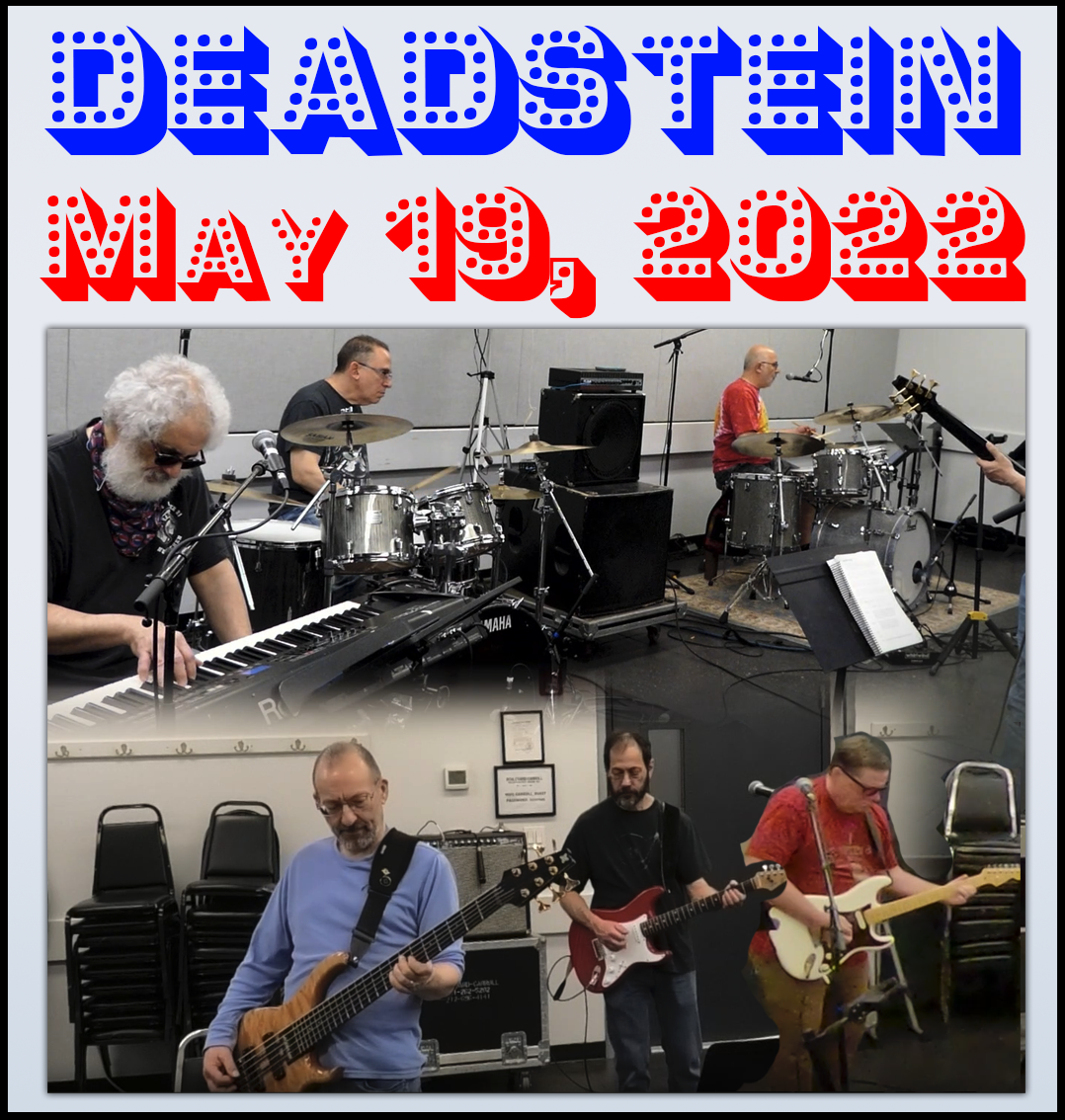 Back at Carroll's after the great 5/11/22 Bitter End gig. this week without Rennie, without Drew and without Scraps. We let him go on this previous Tuesday at 18 1/2 years old and the world is just not as happy a place. The references I make to Scraps in songs such as Touch of Grey and the Weight will now take on new meaning.
Without anything set to play at our last show 2022 Bitter End Residency, coming up on 6/8/22, I was focusing on newer songs, such as Bucket, Touch and Esau, thinking we may play that type of setlist, but Andy was still scheming up the set for that show. In the end, there aren't any of these new songs in the setlist currently being thrown around, which is gonna be a good thing.
Both Andy and I were playing Stratocasters this night, mine being my Red Squire. We sounded pretty good and it's always fun to sing the roles of Bob and Jerry as donning the instruments. Really gets you in the proper head for the jam. Andy left after the big Estimated Eyes into Music Never Stopped. We didn't play too many songs this night, no even coming close to the 20 song mark.
For the second set we started with We're no gonna take it in honor of Pete Townsends birthday. God bless him that he is still kicking arounds and on tour. Go Pete go. Our version had its moments. The first part was better than the ending.Devil and promised Land were my highlights for the second set. Though we had the failing Yamaha digital board with several bad channels I was able to overcome and captured all the channels without a hitch and the video produced results in addition.
Freak Out!