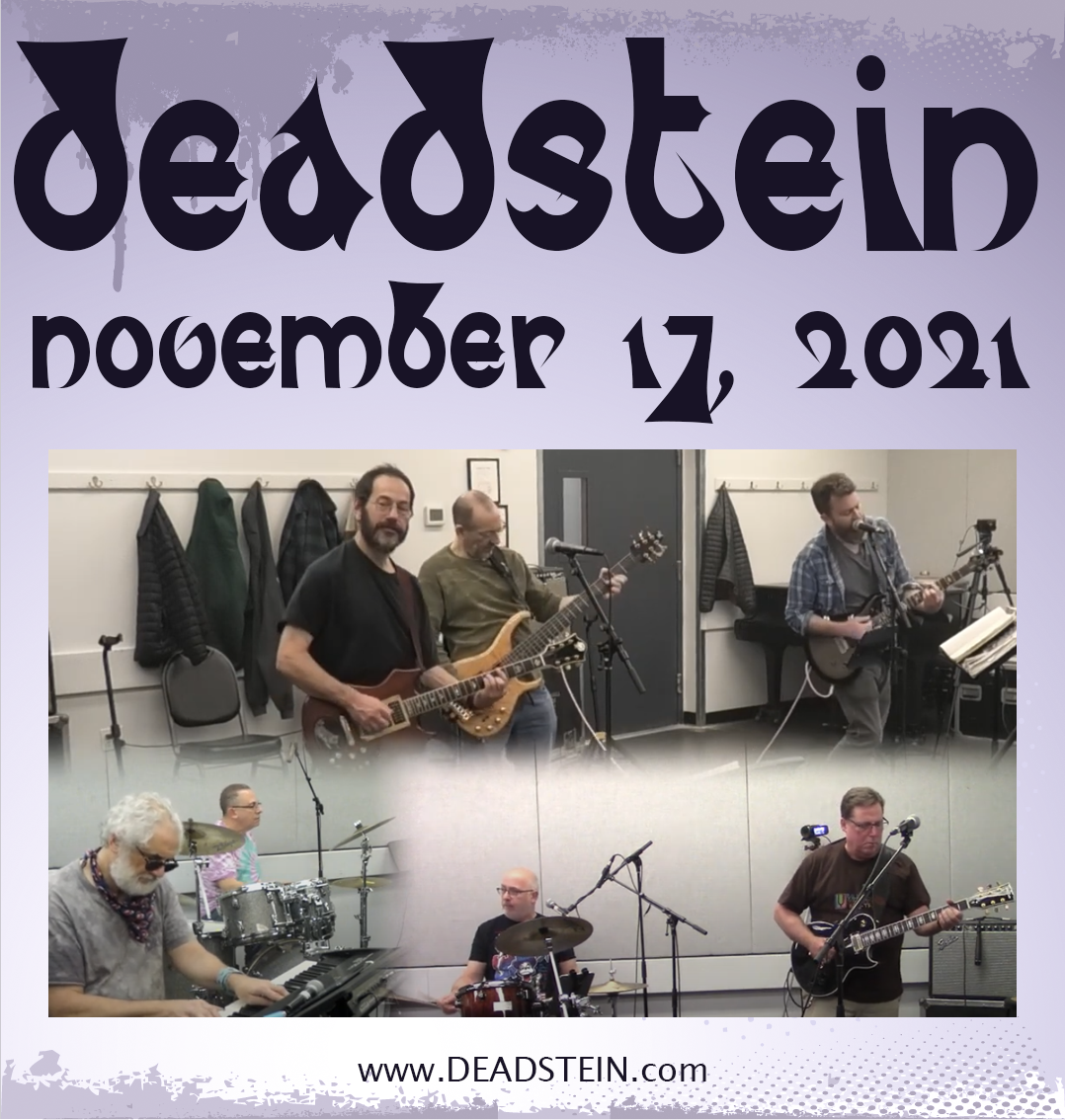 This week Lee joined us on drums for the first time in a while and Andy brought his new black Harley Benton Single Cut to try out. It was pretty cool to see me not being the only one who dipped his toe into the world of Harley Benton. Funny enough, I played my Rags the Guitar Tiger clone for the night. We both had Fender Deluxes and Rennie arrived a little late and left a little early with his PRS and Twin. This left me Rich and Andy singing some songs at the start and end of the jam.
It ended up being a pretty hot jam night and though Kevin was having trouble with his in room sound, the on recording sound is right there. I liked this week's mix and the video looks pretty good in it's re-compositioning. Lets you get involved with whatever you want to while engaging.
Hell in a Bucket forces you to really get your game going right away so we did. Shakedown Street adds fuel to the fire as this one had a pretty nice extended jam. This lead right into a CC groove and eventual playing of the song, when-then-thereafter, Rennie joined the jam. While playing a Greatest Story after the Sugaree, Kevin broke his low E-string and that was the end of Greatest Story and it was the end of Trister's night. Here's a reminder to Kevin to make sure he has back up strings.
For the second set Rich was perturbed by our Good Lovin' transition, but I think he was more caught off-guard and confused more so than anything else. Here Comes Sunshine was OK and the transition into Cumberland eventually took hold and that was pretty good. The close of the night turned out to be good wanting you to come back for more and to . . .
Freak Out!