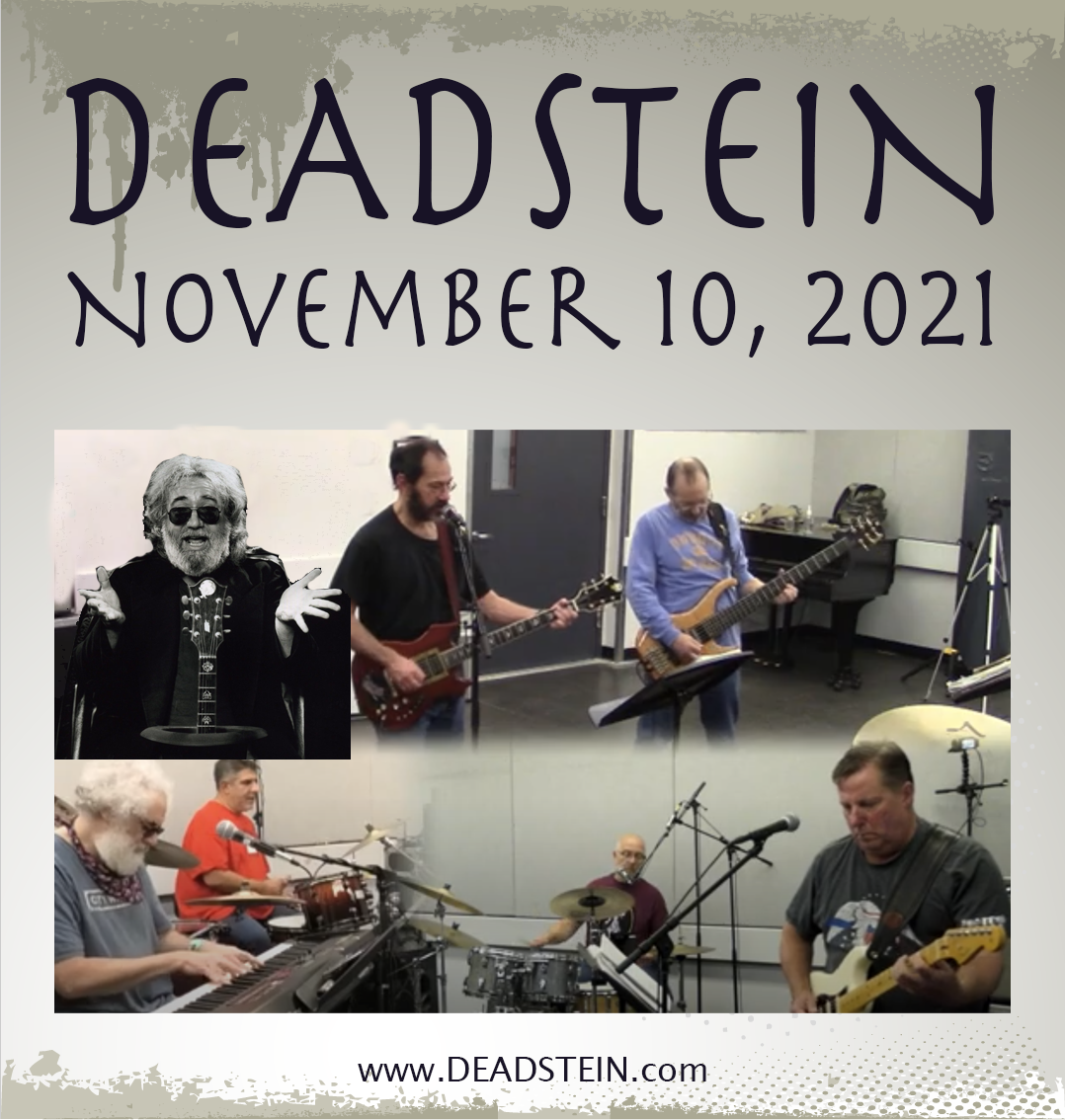 This Wednesday night found us in Studio 2 of Carroll's with our authentic Grateful Dead setup with Andy and I trading off Jerry and Bob songs with Rich throwing in a PigPen number along the way. On drums we had Drew and Scott and Kevin rounded out the Freakdom.
As far as instruments, I had my Rags the Guitar jerry Tiger clone while ironically Andy sported his new Stratocaster. Everyone else had their standard fair. To get us going an F#m clank fromAndy Stratocaster lead me to a Let the Good Times Roll --> Feel Like a Stranger to get us going. It was a good move as it did get us down the road. Scott figured he would throw in the Box of Rain early in the night before he lost his voice and energy. I personally had some challenges with reading the book and catching up to grooves early on on the songs, but I didn't let it drag me or us down. The rest of the band was groovin'. I feel bad that my mix of Rich in the recordings is too low, I over compensated for last jam's loud keys.
I think we had some challenges during the Garcia Band songs but the Mission in the Rain ended strong. I'll have to give the Prudence another listen to see what the jam was about, I do recall troubles during the pre-lead verse. The close of the first set had a Truckin' -> Wheel -> Dear Mr. Fantasy in it. I thought I would send Andy home with a nice rendition of him singing us a Brokedown to close, but Rich didn't get the memo, started singing the Brokedown and sang us off a cliff. and it had to be faded out. To make up for the lose, we drove into a serious Help Slip Franklins to end Andy's night. With Veteran's Day on the next day, several of us had off from work and Andy stayed almost to 11pm, so we had lots of music in that first set.
The Larry lead second set was brief but powerful, Gomorrah was nice and lead us to a well rehearsed Till the Morning Come which was smoother than would have been expected. To close Drew was calling some big Dead songs, the Samson and Shakedown, which are challenging with only one guitar, but we took the test. I like what we did on those songs, I was finally getting my feet under me with those two songs, but the placed us at the end of the night, wishing we had the time and energy to play another hour. At least we have next week. Check out the videos and the audio. With the exception of Rich's keys being too low, I like everything else on the audio and video so enjoy.
Freak Out!