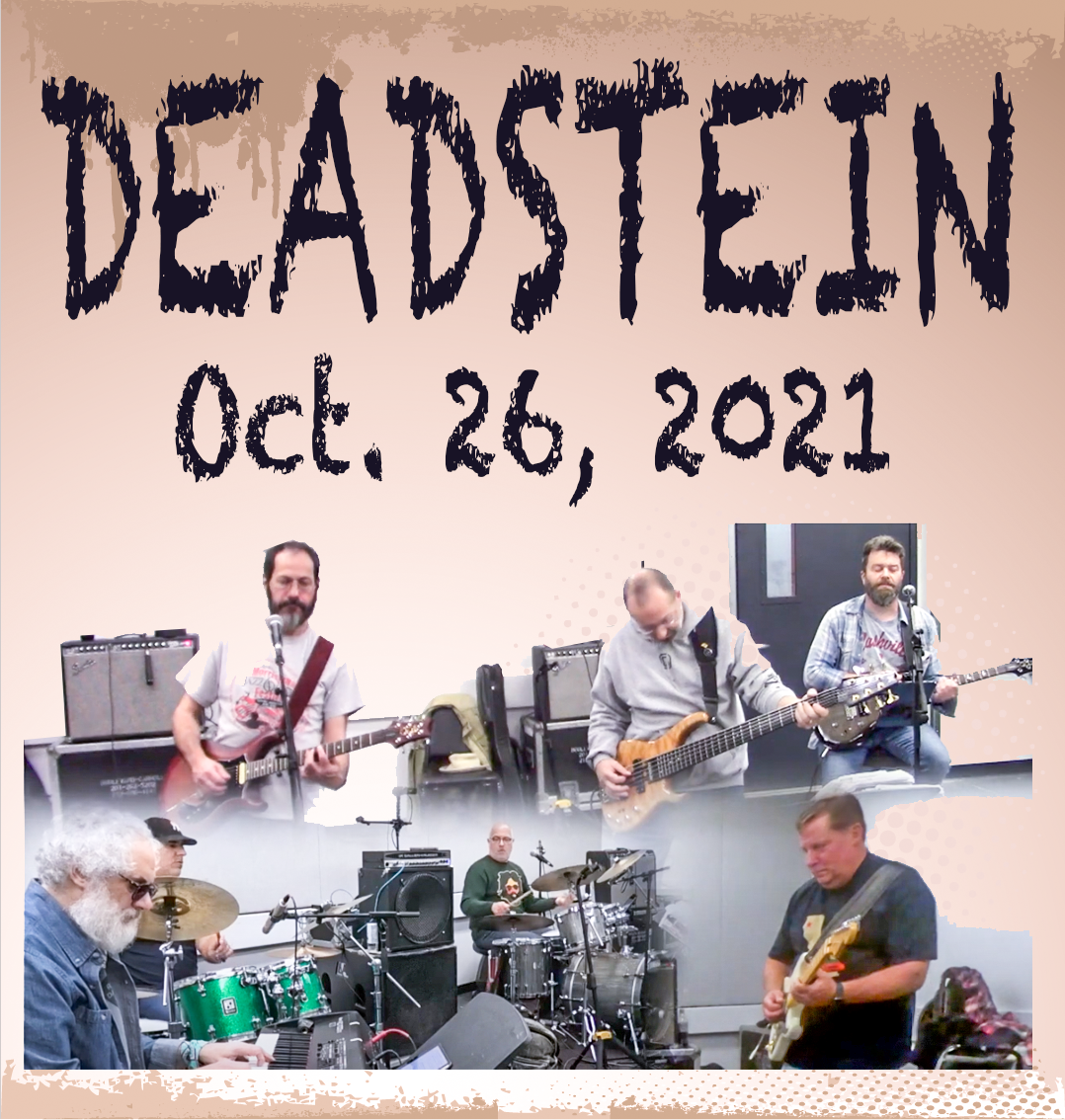 Just a couple of days following our recording session in Connecticut, we found ourselves in standard formation at Carroll's on a Monday night. Drew and Scott were on drums with Rennie and Andy there also. Andy left for the second set and Rennie and Scott baled out by the last two songs leaving us just a frenzied 4-man jam to close the night with a hyped up Stranger and One More Saturday Night.
I think this was Andy's first studio jam with his new Stratocaster and he really took it out for a ride. That thing had some really nice tones in it. The Loser was especially noteworthy from the great Trister lead perspective. The night got off to a big start lead the way with a Terrapin Playing in the Band. While not the best versions of either of those songs, they were still really good and set us up for the rest of the night.
The Big River was really one of our better ones of those and really moved. The aforementioned Loser was a really winner as was the Cassidy. We were hitting our stride by this time in the set. Things were coming out easy and strong and sounding good. As we all rehearsed the That's it for theOther One for the previous Saturday's Recording session, which we did not play that day, so we teed it up at Carroll's a did a nice Job with it. Getaway like the Big River had a strong foundation to it sounding really solid.The close of the first set was with the epic Stella Blue with a very long closing jam while finishing up with the Sugar Magnolia, taking advantage of Andy Wah-Wah pedal, which he rarely bring.
With me playing lead for the rest of the night, it always brings on a different feeling the jam, a bit more raw, not so subdued in some respects and we took off. Estimated was a launch where we lost energy in the Crazy Fingers to be recaptured again in theMusic Never Stopped. The Encore theme seem to be there throughout the night as a U.S.Blues was played which I was calling for followed by an early Baby Blue. Loose Lucy was pretty darn good, considering it was the end of Scott and Rennie's night. Must of been tough to leave on but the cleanup watching us 4 close out on the Stranger Saturday Night. Those were good so over all a very nice night of jamming. It was captured pretty well on both video on audio so enjoy and ...
Freak Out!