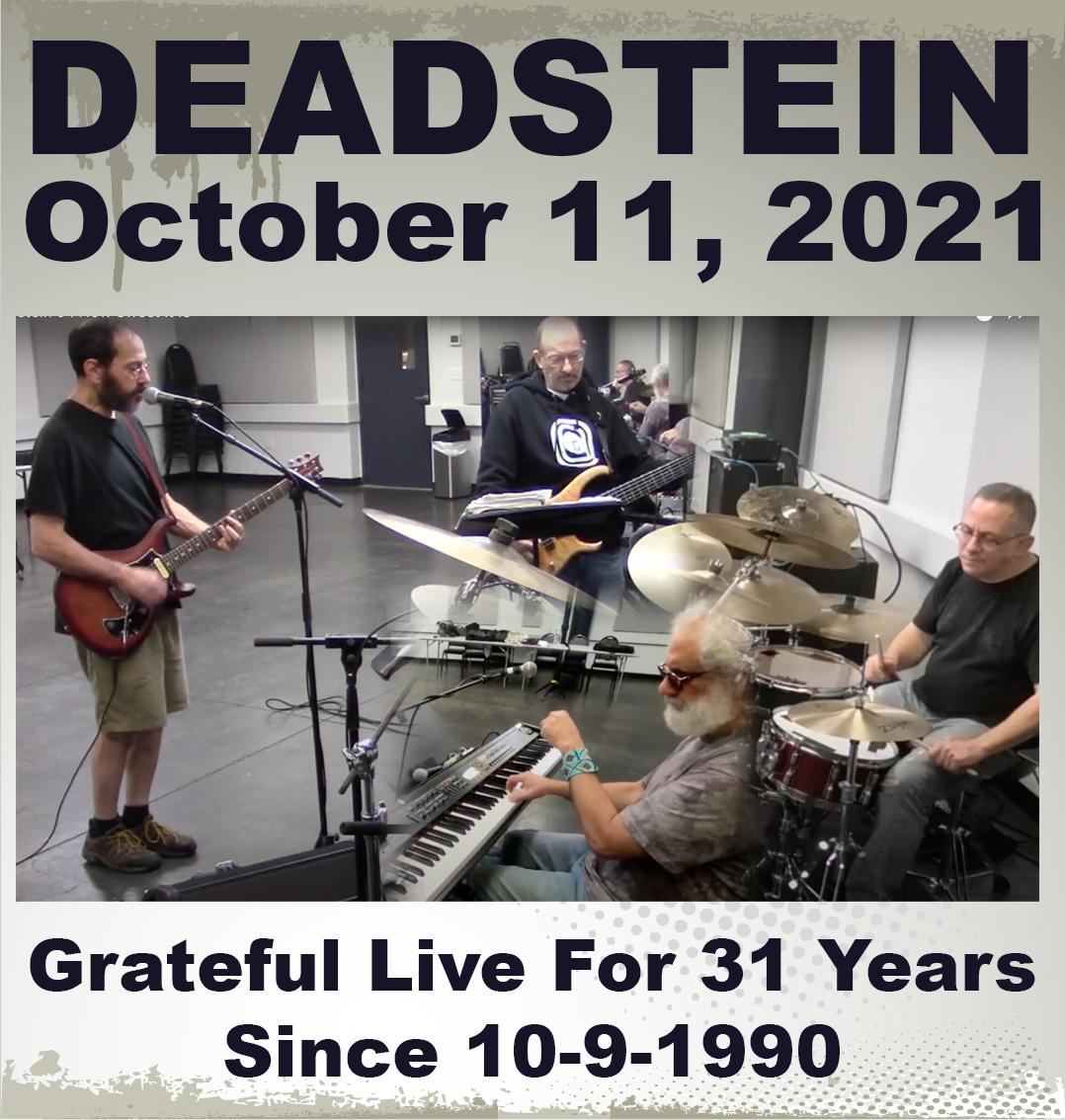 It was just a few days after our successful show at Garcia's and getting back to jamming in Carroll's would seem rather ordinary. It was so ordinary, gather just 4 members was a struggle, but Lee, Rich, Kevin and I kept to the vide going with a Monday jam. While Lee had played in a few weeks and was ready to go, the rest of us needed some rest for us but we gave it our best.
This is definitely the formation to encroach on a lot of Garcia Band material and that is for the most part what we did for the night. The jam started off with some problems and the power surge protector on the mixing board blew a fuse and cut me and my amp off right as I was to embark upon my Gomorrah lead. It was too bad as I was feeling good at the time and looking forward to the lead. While I got the amp powered up by the end of the song, it did crash once again. Additionally, after resolving the issue, so I thought, during the startup of the Peggy-O I realized the PA had no power either once I tried singing into it. From there on, we had no additional technical problems throughout the night.
This Garcia Band music is not necessarily in Kevin's bread basket and it seems as if his musicality has trouble being excited by it, by he gave it the old SUNYA effort and didn't complaint too much. As bad as Kevin kept expressing the music was, I think it ended up living up to higher expectations.
With only a quartet to capture, it gave me a little more freedom to capture us all. This meant I used a mic on Lee's snare drum, which I usually do not do and in addition, with only 3 cameras I made the best of it but having 3 shots that made sense to cut and paste into one screen that provided a little of the but view from each camera. For the most part, this layout made the music more digestible. The second set, the toll was being felt on Kevin and he eventually relinquished his strong standing position for a feeble seat, to which I was happy to join him. I never realized how comfortable that sitting could be till I tried it in earnest at this jam.
Freak Out!