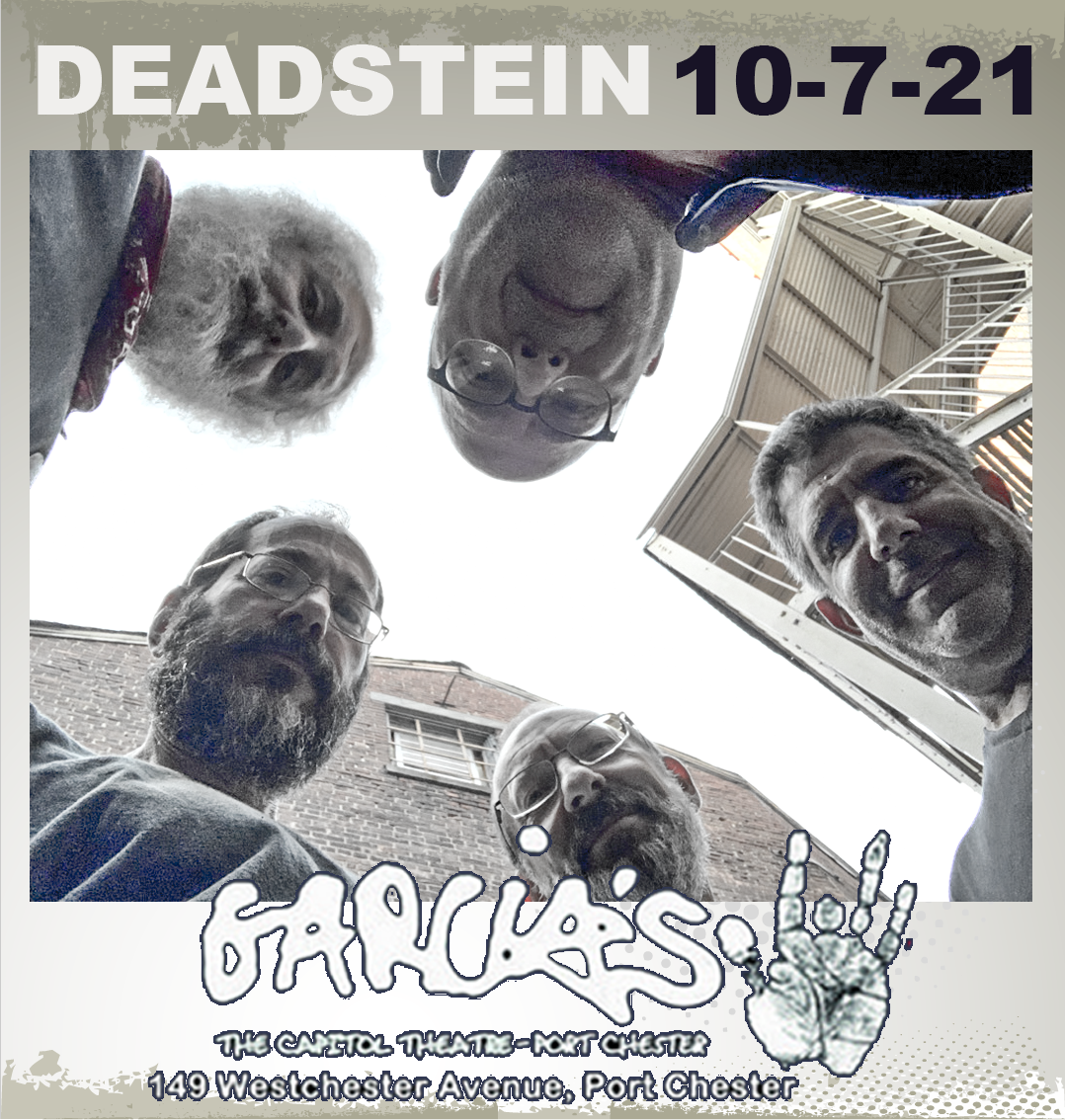 It was a pretty quick acceptance of this first time playing at Garcia's, located at the historic Capitol Theater in Port Chester, NY. It's seems too cool not to accept and in the end was a very fun show and worthwhile time. The line up for this show was to be Drew and Scott on drums with me, Kevin Andy and Rich rounding our Deadstein to backup Rennie, the Lovelight girls and Bob. It was quite a crew to fit on this tight stage but we did manage as there were only a few times all of us had to be together.
The bar is pretty big and deep and we did not come close to having a tight crowd as our guests were as plentiful as some of our other recent shows, but those who were there seemed to really enjoy the music. The setlist we played was a rendition of the Tempe Arizona Grateful Dead show from 10/6/1977. This setlist works well with what we play well so the music flowed easily throughout the night and most mistakes came and went before people notice, accept for us, so I won't mention Kevin's first two clunkers for his opening notes of the Promised Land and Tennessee Jed, nor should I mention Rennie's panic on how fast the Promised Land started and his iPad was no where near ready to show words. Not to mention the feeble start of Dire Wolf. These were all issues we dealt with in much the same way the Grateful Dead would. The only items where we deviated from the setlist was skipping the Estimated, the drums solo and then playing a West LA for the Sound-man, John who requested that from the beginning of the night, so we gave it to him instead of the Uncle John's. You know what they say, when in Rome... When in Garcia's.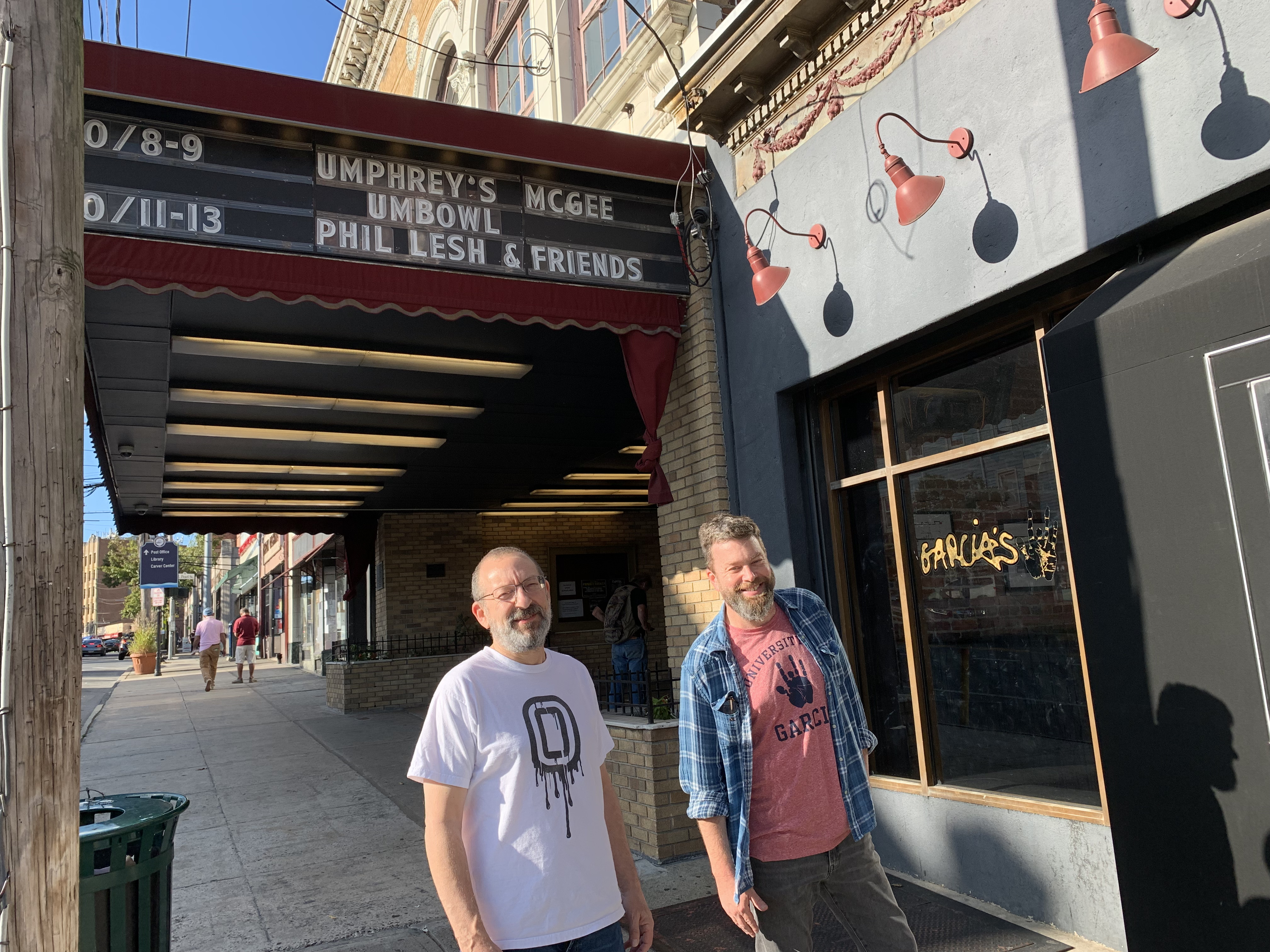 I had my '66 Fender Twin right next too Andy's '65 alongside Kevin's High School bass amp, so we had some history playing in the room. I rarely use that amp, so it was nice to have along my PRS. The sound on stage was pretty good and under control and I could hear most of what I needed to. The vocals were a bit more ringy than was good, but the poor soundman hand to crank the inputs.
Garcia's was a pleasure to play at. Getting there was easy, load-in and out were no issues and parking is right there across the street. The people who run it and work there were cool and dug our music, rockin' to it all night long as if they were there to enjoy us. The woman at the door dancing like a Deadhead in the distance was going all night. They gave us the lobby of the Capitol Theater to hang in and enjoy dinner, excellent Mexican fiesta and a cocktail prior to the show while enjoying the Capitol's infamous courtyard for all it was worth.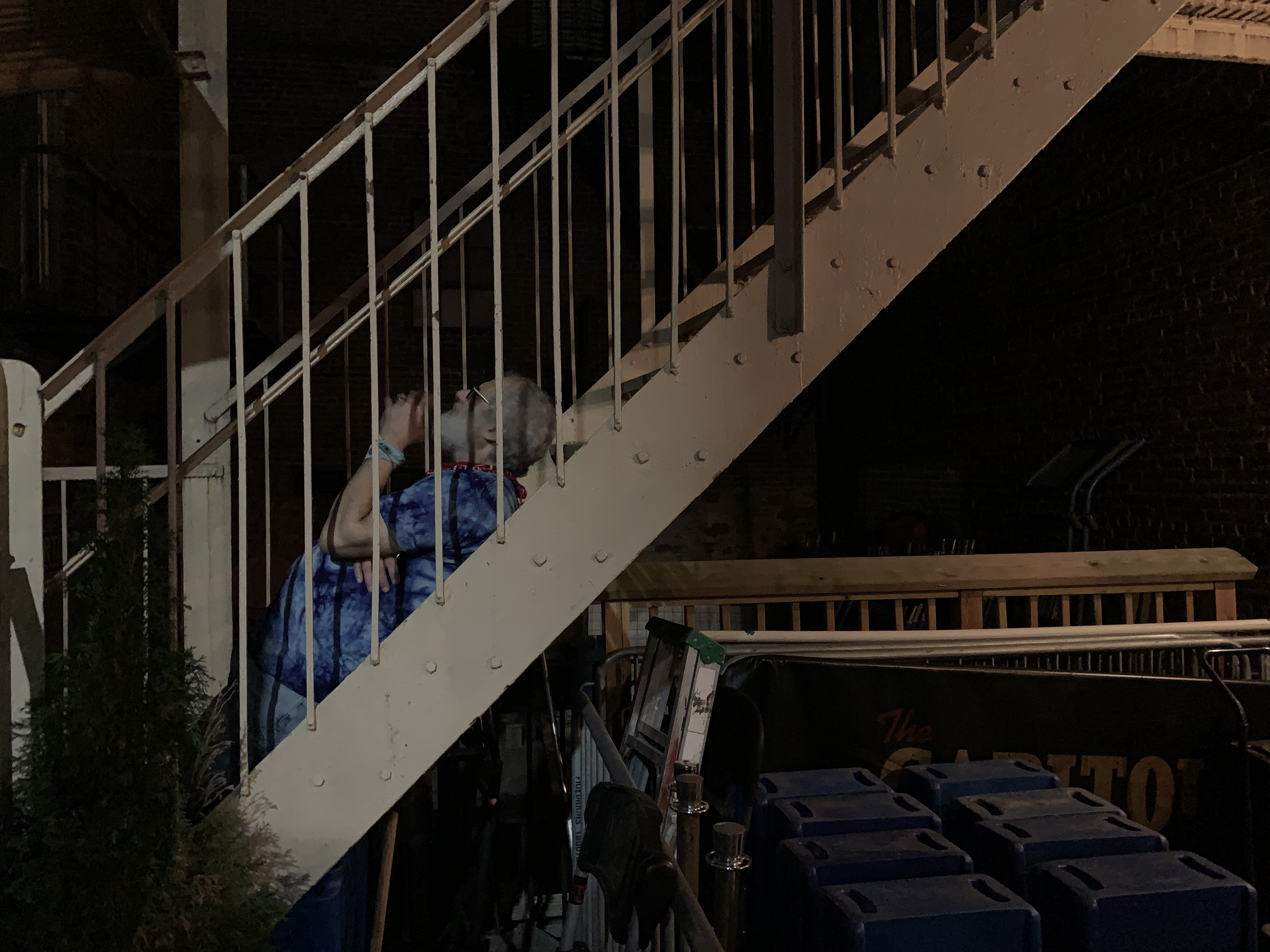 While the crowd was small, those who were there really seem to like us, especially Andy's daughter and her boy friend who were groovin' to the tunes all night long. Andy gave them a good show. It was nice to take a 10 minute break halfway through to speak to some people and rest our bones. As such, the long setlist actually seemed a bit short by the end of the night.
As far as capturing the show, we got great video footage and only marginal audio to back it up. Still the videos do capture the magic we had going, so I am glad I took the effort to place all those cameras. Unfortunately, the sound board files were corrupted and not usable, I should have plugged by Zoom recorder into the board and taken a 2-channel out of the board. I brought wires for it and that would have been useful in hindsight.
Freak Out!