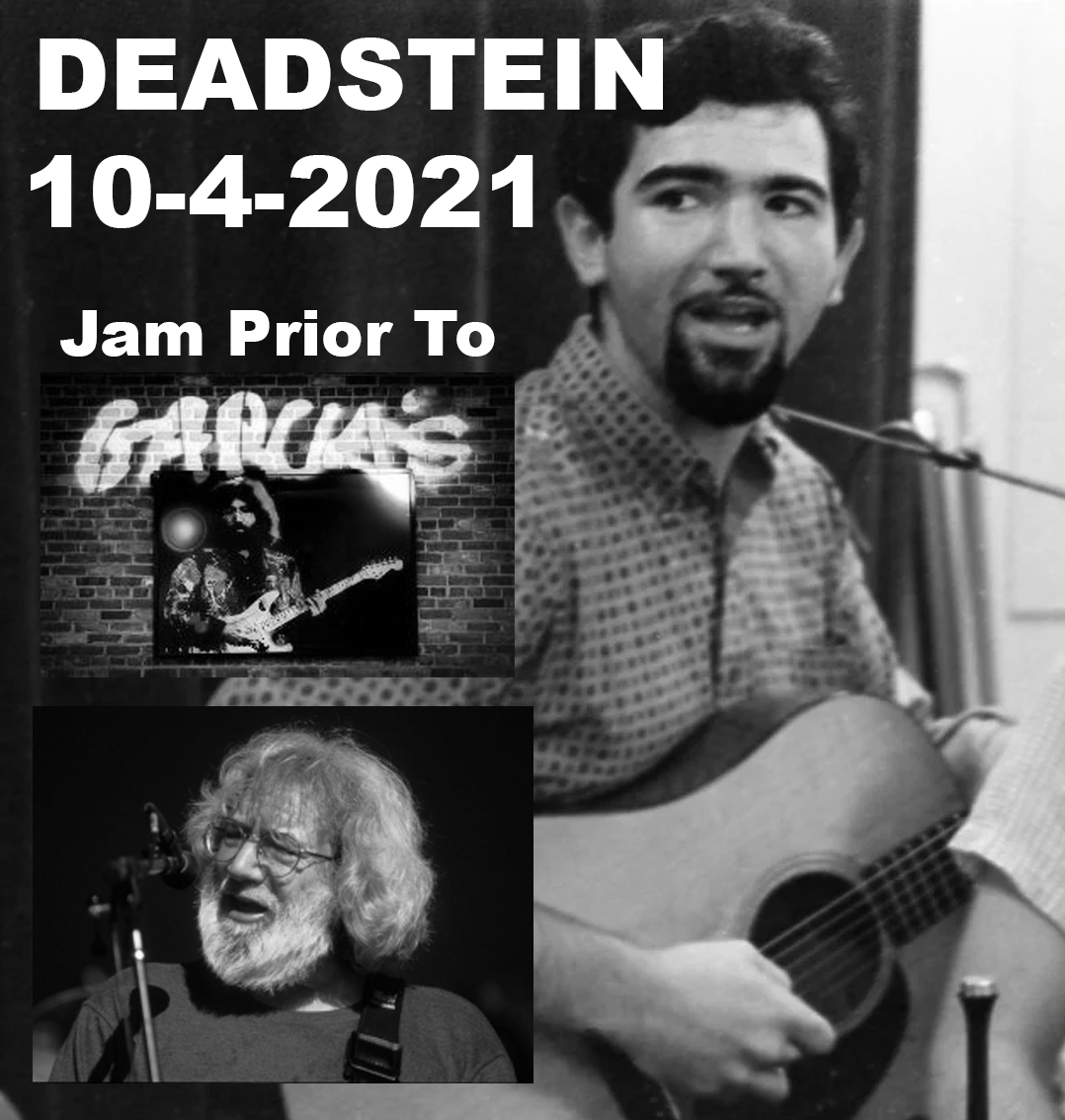 With another gig looming on the near horizon, everyone came to the Monday night jam to prepare for our October 7, 2021 gig coming up at Garcia's located at the infamous Capitol Theater in Port Chester. Plan is to play the setlist from the October 6, 1977 Grateful Dead show, fill with A-list songs within our collective bread baskets. The jam from the first note provide a lot of confidence that I'mnot sur we need. I have to say with that stated, I totally flubbed many songs I usually have no issues with Such as Jack Star and Looks Like Rain. I think I was mixing the two of them up as I was playing each.
Regardless of what I was doing,I think we sounded really good as a band during this practice which will hopefully carry over into Thursday's show. After the Not Fade Peter Not Fade Hoggie, Andy took off and I was left to play the leads on my buzzing Squire Strat, which was sounding like a Stratocaster, no matter how much I was over abusing the whammy bar. I think I need to remove it for Thursday's jam, as it isn't authentic for 77 Bob and I can't help myself. So Kevin suggested trying a China Cat into Scarlet and we quickly worked out how a transition should work on it and what do you know, we pulled it off like a prom dress down at the Jersey shore. It just appeared in front of our Eyes. We had a little fun with the Rocky Racoon which I also had trouble placing me finger on during the song. With all my rhythmic challenges I faced during the night, it didn't seem to bother me as I was succeeding at other things I was doing and we as a group were solid, so it was a musically rewarding night for me and I assume most others. The Let It Grow was really good and different as we did it, even if kevin and I had no idea which part of the jams we were in. There was lots of fun freedom. Ophelia was played with pace and closing out the night in fuckin'-A with Getaway and Deal made you want to keep playing more.
Even though we missed last week, and blew off our planned Friday jam, this weeks' double whammy without the whammy at the second show should more than make up for it. Garcia's or bust!
Freak Out!