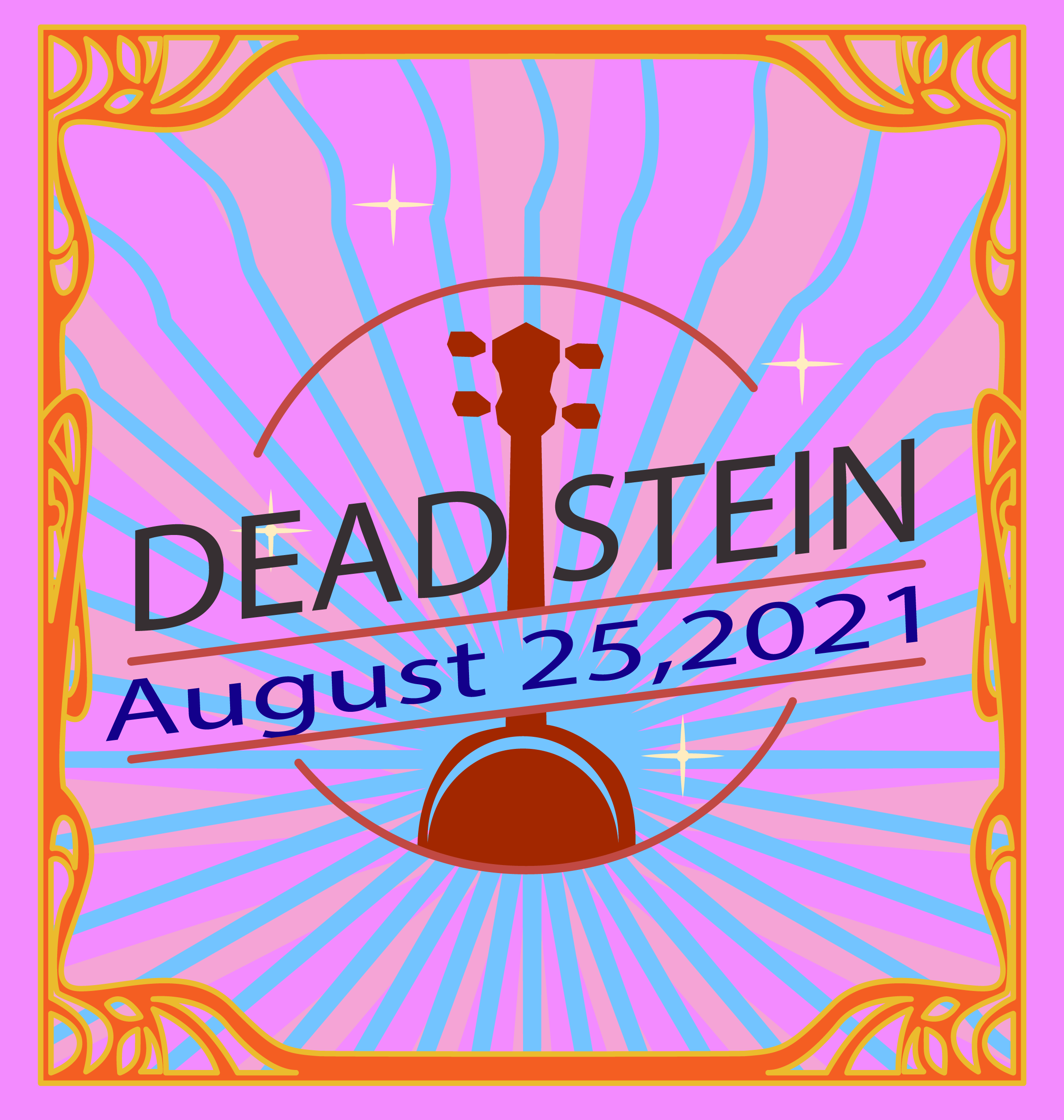 This was definitely a weird week of jamming for me as I was in the middle of my week at Big Jersey Guitar Camp and I was coming to Deadstein right from a session ending at 6pm. This meant I would be later than usual and would not be video recording and leaving my audio recording up to my Zoom portable recorder. It did the job and captured the night's music and a which is good enough but helps you appreciate how great the sounds are recording directly. In the house for the night were Drew and Scott and drums, Drew coming back after a few weeks way with Scott leaving after the first set. This left Drew to carry to load for the second set which did not seem to have any problems, so that was a good thing.
As I was coming in directly from several sessions on playing music, formulating improve, etc., I was filled with lots of thoughts in my brain as I approached the night's music. It felt very good as I was doing different things with different attitudes and looking at what I was doing from an altered perspective. This lead to lots of good playing on my part I feel and I appreciate every going along for the ride with me. We started with one of my songs from Camp Watermelon Man and after we got the pattern of it we were spitting out seeds and pits with the best of 'em. I had such technical problems at the beginning of that song, just as soon as it got going, my hsstily-thrown down pedal board crapped out as soon as I hit the first effect so I plugged directly in the amp which showed its ugly face when it wouldn't stop whining without a cord plugged into it. I ended up using the spare Twin, with the scratched in up arrow next to the treble switch, which served me and my 79 Startocaster well. Rich also has issues with his Roland Piano as keys we sticking together, triggering wrong notes. Somehow we got though it all and into a comfort zone.
To start the night really off I chose s seductive, or slow, Eyes of the World, giving me time to express my newly found thoughts in its jams. It got us off to a good start. I surprised everyone with the My and My Uncle out of the Eyes with gave everyone no time to worry about the Uncle and got us through it nicely. The Canndyman started my night of some of my slow, methodical leads which hit many of my targeted notes. With the passing of Charlie Watts from the Rolling Stones this day we paid tribute to him with a Miss You, not that it was well done and then I vaulted into Loser, not realizing how the Miss You Loser tribute would look in words. We also did a Last Time for him, which also had trouble find the right groove. We are going to have to learn to play these songs without his presence if that is possible. RIP Charlie, maybe play a song with Jerry. I liked the Desolation Row which was slinky and not forced which was the feel for much of the night. Bertha felt great, a request from Drew, slower and less forceful that usual giving a little more casual flavor. As stated the Last Time had trouble taking off, but the ensuing Stella Blues was we done and got big in the end. It's probably what made Scott throw in the towel. That's a lot of slowness for a drummer to sit through but it was sweet for a Stella. I threw a couple of my Jazz songs on where Rich and I noodled as a duet.
With Drew solo for the second set, I put him through his paces and I got through a list Rennie compiled on songs we haven't done in a while with him. With one of the Everly Brothers also recently dying we performed Wake Up Little Suzy, proposed to be played by Kevin of all people. Who would have thunk? Throwing Stones had a little trouble but the Crazy Fingers out of it made up for the first song. Much like the Miss You, and Last Time. Interesting how that worked. A very solid and concise Playing in the Band followed which provided me a forum to express some of the new ideas I had in my head. Just getting through Rennie's list included the long It Must Have Been the Roses, but it was right on point. With Rennie singing We Can Run, that songs flowed nicely for us and the Dire Wolf late in the night easily held its own. A little practice Walk in the Sunshine with an extend jam at the end into an Other On called by Drew was a powerful way to end the night. Without and setup or clean up time, we were able to get a lot of songs in. Good week setting us of the the Grateful Album release gig at the City Winery next Wednesday. At least Deadstein provide a positive vide going forward in a world going to crap.
Freak Out!