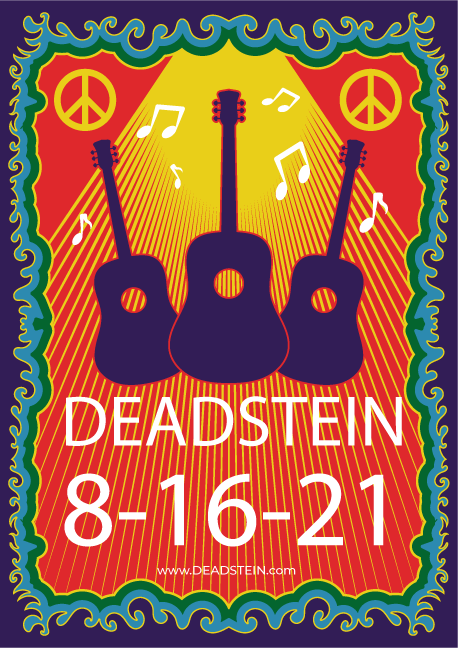 Getting set and rehearsing for the City Winery show scheduled for Sept. 1 was on the agenda for the night. Andy and the women of Lovelight would be there for the first set as went over they songs that they will be singing on in a few weeks. We are all pretty acclimated to to all of these so they seemed easy and sounded good to me. The Walkin In the Sunshine was the only song which no one remembered how to play whatsoever, so we gave that short number a double does to insure effectiveness. We did the same with Mr. Charlie. As these songs were quick and effortless to rehearse, it left us time to pull out one last big song before Andy left for the night. The Help Slip Franklins was the songs and it ended up being pretty solid.
For the second set Amy left leaving just Cindy and Alissa from Lovelight. Alissa was calling out songs and I was obliging for the most part. This lead to the never performed combination of Hey Pocky Way into El Paso and back into Hey Pocky Way. With all these weird combinations for the night and the double takes we ended up playing 22 to 23 songs which is pretty healthy. We dove into some of the packet songs including the Son of a Preacher Man and the Wish You Were Here in Masterpiece. It was a fun night but some of the music was a lark which is okay for the time.
Recording of the music all worked fine though we missed Kevin's bass and the kick drum on the Hell In a Bucket. I haven't gandered at the video yet, but I think I lost some of the end of the first set as I didn't empty the recycling bin on the disk before using it to record video. If there was ever a time to screw up on the video and learn from your mistakes, it was this week, a rehearsal, which is what they are about.
Freak Out!