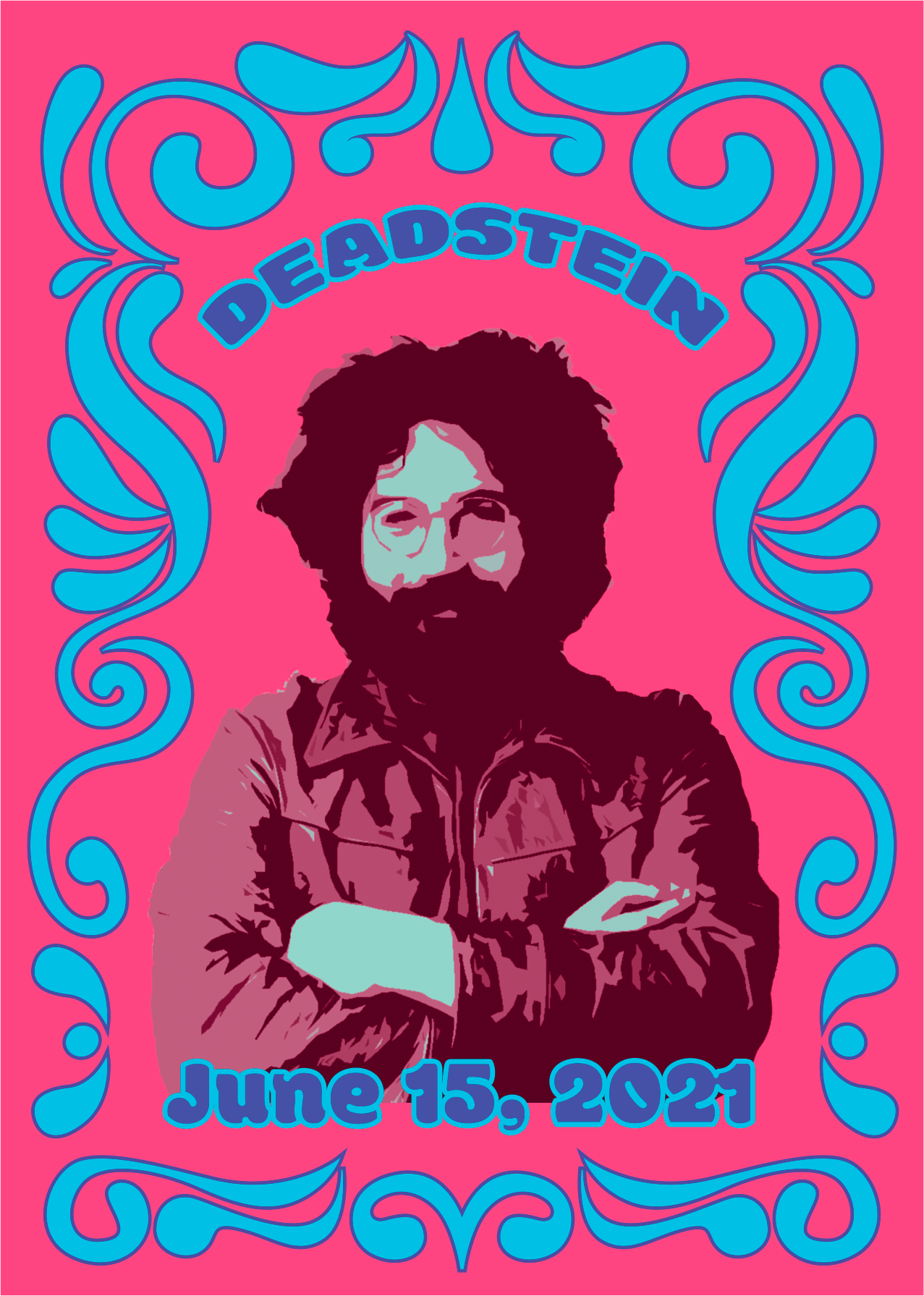 Still in Carroll's big Studio #3, it was hot inside and the air never seemed to keep up with what was required. This week we had Drew and Scott as our drumming crew with Rennie singing and Andy there for the first set. Getting some pretty steady faire in the post pandemic Deadstein. Trying to select songs we haven't played too much recently impacted some of our thinking. What we were thinking with the Jack Straw therefore didn't make much sense. It sent us into a night of jamming that we knew wasn't gonna suck as it was all good and rewarding. The cool and easy Peggy-O to follow cooled our engines a bit letting us settle into the the night.
With all the preparation, wiring, connections and randomness of it all, I am still amazed I came out with a quality audio recording and I look forward to the video editing as I can only expect that will be a great accompaniment to the great music we played, even if I am wearing shorts.
Over the week we had a text discussion about guitar collections so in selecting this week's ax for myself, I broke out the old Red '86 Squire Stratocaster, my original electric guitar I bought at Drome Sound in Albany with Brian Stormwind at my side. Deadstein hasn't seen that guitar since probably 1991 so it was great to get back into action, since I was able to set up it's action for action. It felt and sounded great, vintage single coil buzz and all.
Mama Tried was a quick solid number for our third song followed by a 10 minute Row Jimmy where were were trying to work out long-standing incorrect timing played by Deadstein over the decades. By the end of the second lead we got the point across. Race is on was another quality quickie highlighting Rennie's Cowboy/Elvis persona. Andy rocked singing and leading us through a very hot West LA. I was feeling good playing around on little 2-string moving chord structures through out that song.
We next tried to pull-off a Picaso but it eluded us, though Drew predicted and practiced it beforehand. We decided to go for a Truckin' to get us rockin' and it worked we were playing well, so well that at the end of the Truckin' I thought we were primed so I turned to Andy and asked if he wanted the Dew, a small confirmation was all that was needed to carry Deadstein through one of it's better Morning Dews. If that wasn't good enough, we wanted to work on the Weather Report Suite but I didn't want to burn out on Let It Grow so I evolved the Suite into a Wether Report Slipknot! Stranger combination, like going to Burger King and having it your way. While I wasn't thrilled with my execution of the Weather Report not-so-sweet, nor the Slipknot jam in and of itself, I liked the transitions and the fact we were able to get these 3 songs to flow into each other like we did; great stuff. It was time for Andy to mosey on home so he powered on through a Deal and closing with the BlackMuddy River. Good night for Andy, I think we were able to communicate real well.
Second set left me playing leads for the rest of the night which was fun so we started with the Women are Smarter as Rennie would like to call the women of Lovelight up at the Bitter End gig coming up to accompany us during that song. Scott and I played the part of Lovelight during this jam. The Crazy Fingers that followed seemed to be a struggle but I recall the Stella Blue was really big and bright. I think that was really good which was sealed with a Not Fade. The Quinn the Eskimo was not good as I had trouble picking the melody line out of the air. Saying "FU" to any issues we may have had for the night, we closed with an excellent Playing in the Band, playing like we never wanted it to stop, but all good things come to a close including this blog post and week jam.
Freak Out!