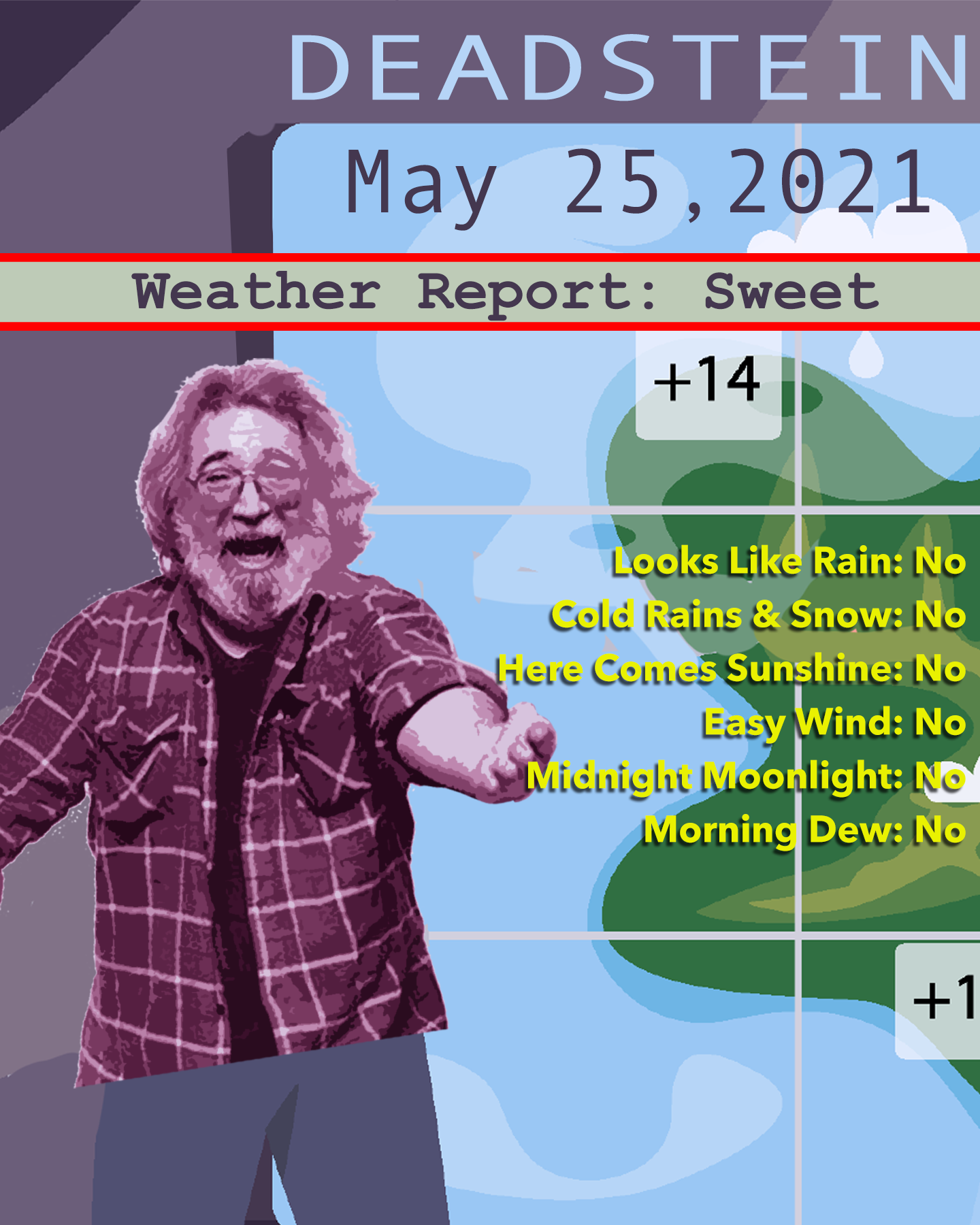 How good does it feel to get back to jamming on a semi-regular basis?? "Pretty good" if you ask me. With the pandemic seemingly slowing down we try to approach our new normal. It's much like the old normal so besides, Kevin, who is to complain? This week we had Stagger on the drum kit to the left as Drew stayed home and Rennie was back to sing during the night. Andy was there for the first set and there it is.
Part of the newness is video recording, higher quality musicianship and appreciation for the music and the luxury to play it.
One of the new items for this week was our attempt to play the entire Weather Report Suite including Bob's intro. We pulled it off for the most part which is alway a nice new bonus. Plenty of room for improvement as we get used to it. We stuck with the dedicated Grateful Dead type of set, no Garcia Band just Dead and it felt good. For the second set we delved into the depths of the Dark Star which was pretty cool. In the end, we opened and closed with sugary songs in homage to the so-called Weather Report Sweet.
Freak Out!