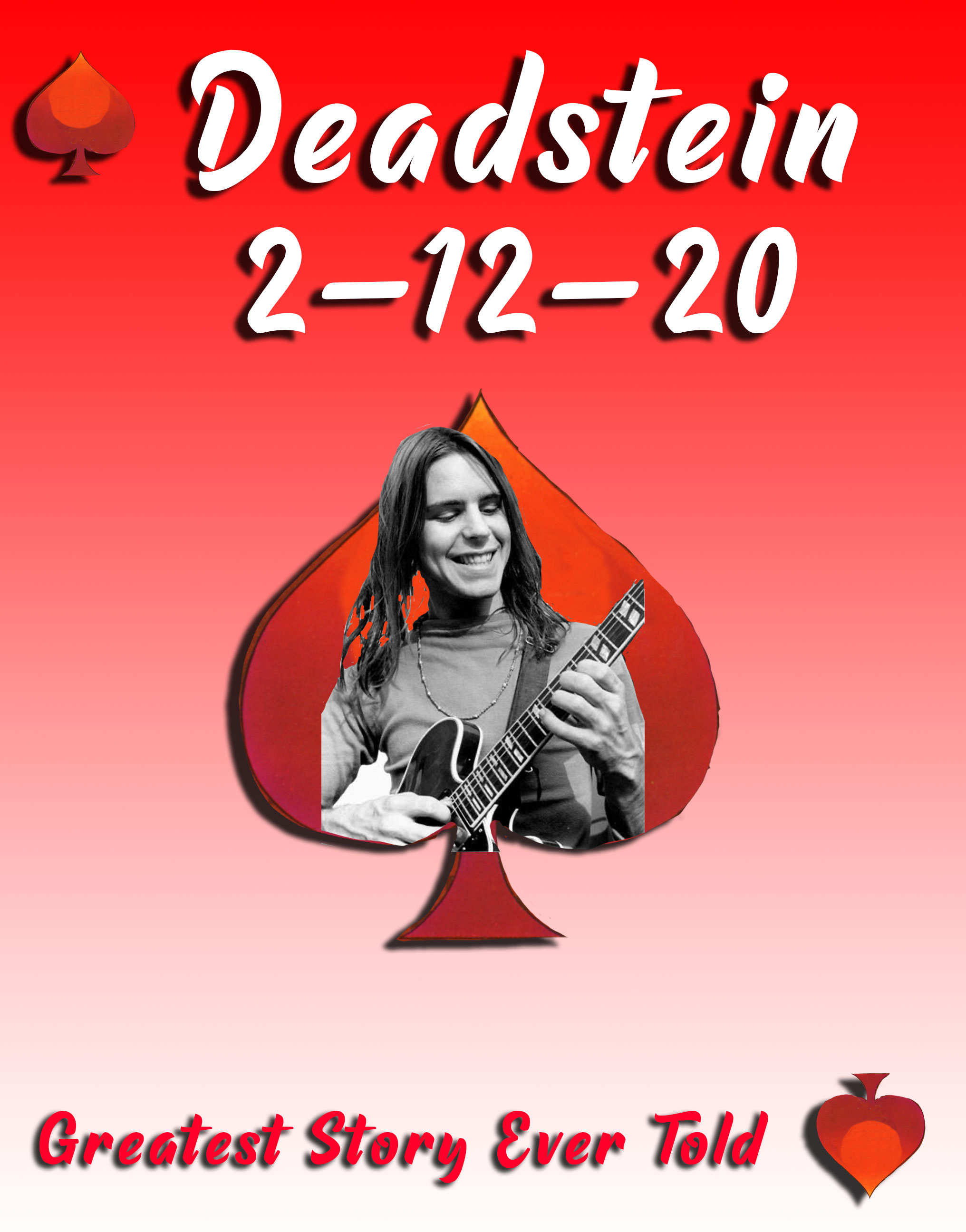 Lovelight, Adam and the Rest of the Freak Show belts out a big one at Carroll's. I think two full bottle of Tequila were consumed and I don't think any Core members had a sip. Maybe Lee? Though we repeated several songs trying to practice for the 2/25/20 Bitter End Ace show, and boy do we need it, playing 29 songs for the night is very big under any scenario. Deadstein has definitely been giving the quantity effort as of recent, just got to move that quality quotient back to where we were a few months ago.
As previously mentioned, we experienced a rare repeat of many songs, not just week in and out but in the night's setlist. I can't say I think it's doing anything good but 2/25 will come and go and then it's time to get back on to that Grateful Ol' Bandwagon, if you know what I mean.
Some items of note include Rich being there for only a few songs at the beginning so all the keyboards you hear thereafter are played by me. That was fun and freaky in and of itself. Kevin talked about the Doors earlier in the night and we pulled and a Love Me Two Times with Me on Keys. Other non-Dead covers with me on the Keys included the Comftable Numb featuring Adam on the hot leads and then me somehow pulling off a very coherent Let It Be.
In total we had 2 hours and 53 minutes of music,huges as I said, so close to breaking the 3 hour mark but not there yet. Ot's gonna take some more songs with big jams in the to reach 3 hours, but we are getting there. As Lee said during the jam, "I am having so much fun!" More than that you can never asked for and the unbridled joys be exuded in the room these days is worth the journey. Who knows?
Freak In, Freak Out!