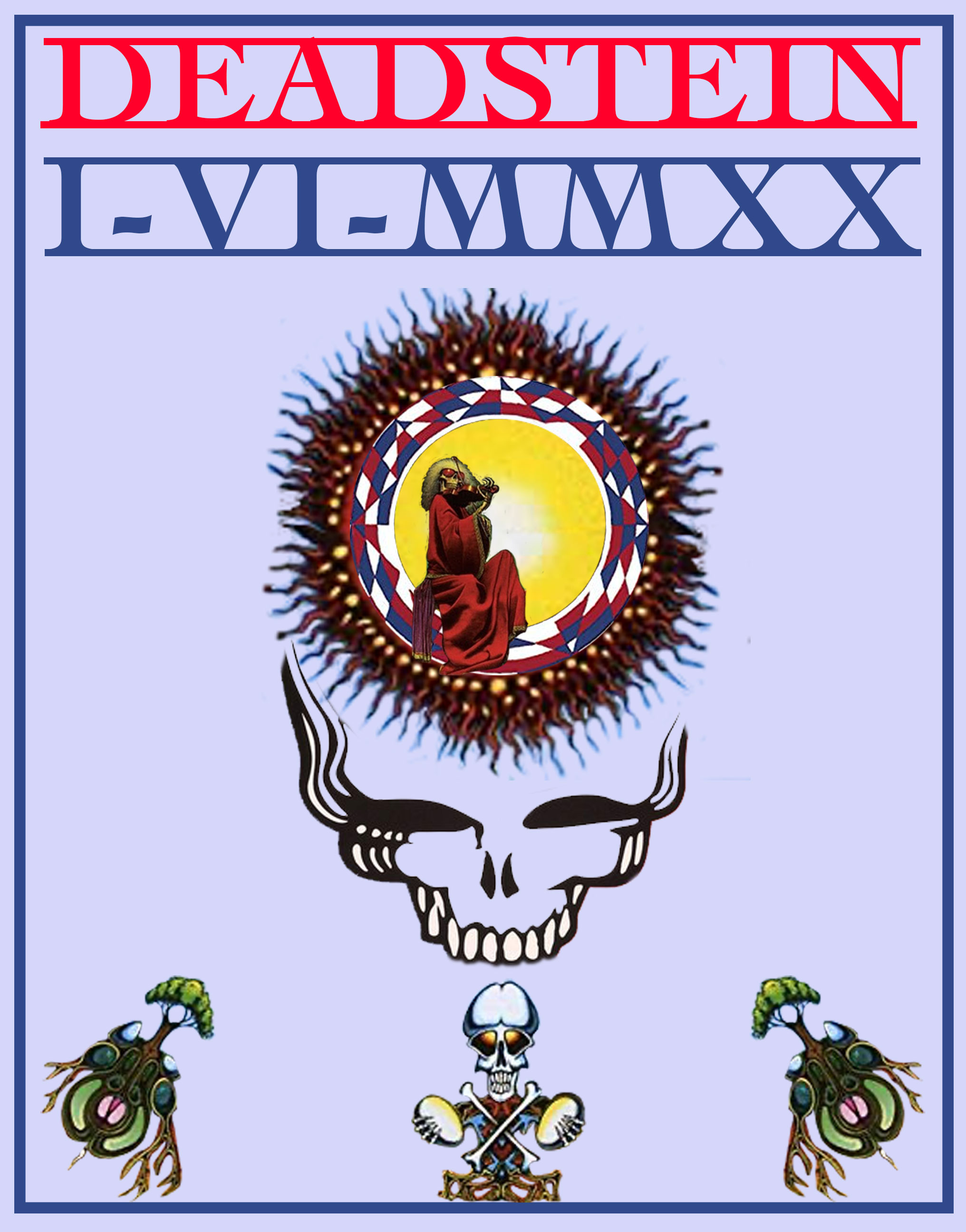 This week had Rennie and Scott coming in late as they were coming from a show Rennie was playing at between 7 and 8pm. Additionally, for the first time since the Tir Na Nog gig, we had Andy joining us which was great to hear. This coupled with Drew on drums and the rest of the bad in tow made for a highly good, productive evening of music starting the entire band. Additionally, Eric, Alisa and Amy joined us for a couple of songs as they came from the gig with Scott and Rennie. Deadstein always likes a good freak-show and this was an enjoyable evening.
While we were waiting for the arrival of Scott and Rennie, the rest of us opened with a Sugaree to get the juices flowing. Once everyone else go there and we were playing to an audience of 23 we decided to keep it real and dove into a Stranger. It felt and sounded really good. The Love Each other is a good one for us to play to follow-up on because we do it well and the Love Each Other was good. With Andy noodling on a Freight Train I decided to play a not-so-train song of Race Is On which feels as if it should be referencing a choo-choo, but it doesn't. In any case it was good enough for the likes of us.
Eric, Alisa and Amy decided to sing the 1/2-Step as Rennie stepped aside and it was good and fun. I thought this crew would be good on a Passenger but due to a lack of knowledge, they decided to take a back seat to us and listen to us rip apart a Passenger. They joined Rennie for the Most Have Been the Roses and departed the jam, leaving the rest of the night up to us remaining chickens.
The 20--hit county Beat It On Down The Line told us the is a new year we are playing in and it upped the ante by one over the Beat It with 19 hits last week. The Birdsong which followed was big, 13 minutes and had a lot to say for itself. Similarly, the Hell in a Bucket gave us an opportunity to hear Andy show his stuff. That ended the first set
The second set opened with the rarely performed Foolish Heart into a well done Sailor Saint, once again taking full advantage of the presence of Andy and Rennie. It was about time for Andy to skedaddle so he asked for one more so we picked is big one, the Help on the Way -> Slipknot! -> Deal. 3 weeks in a row with Help On the Way and Andy was our Help On the Way and this version with him at the help resulted in a much more proficient version of this difficult song. The Deal to Close Andy's night was hot and off he went, into the night.
The rest of the night slowed a bit as we got into some mellower stuff including an eh Positively 4th Street. We then broke into a Grateful Dead version of Revolution which Rennie didn't realize was in G as opposed to A and the whole song was messed up a bit. That was okay because we bounced back with a solid Greatest Story and threw in the throw-away U.S. Blues to close the night. Definitely a good feeling night with good moments and good fun. Unfortunately for me, I was one the tail-end of a pulled-back issue, so I was struggling all night but I made it through it all and came out with a good recording. You can ask for much more than that.
Freak Out!