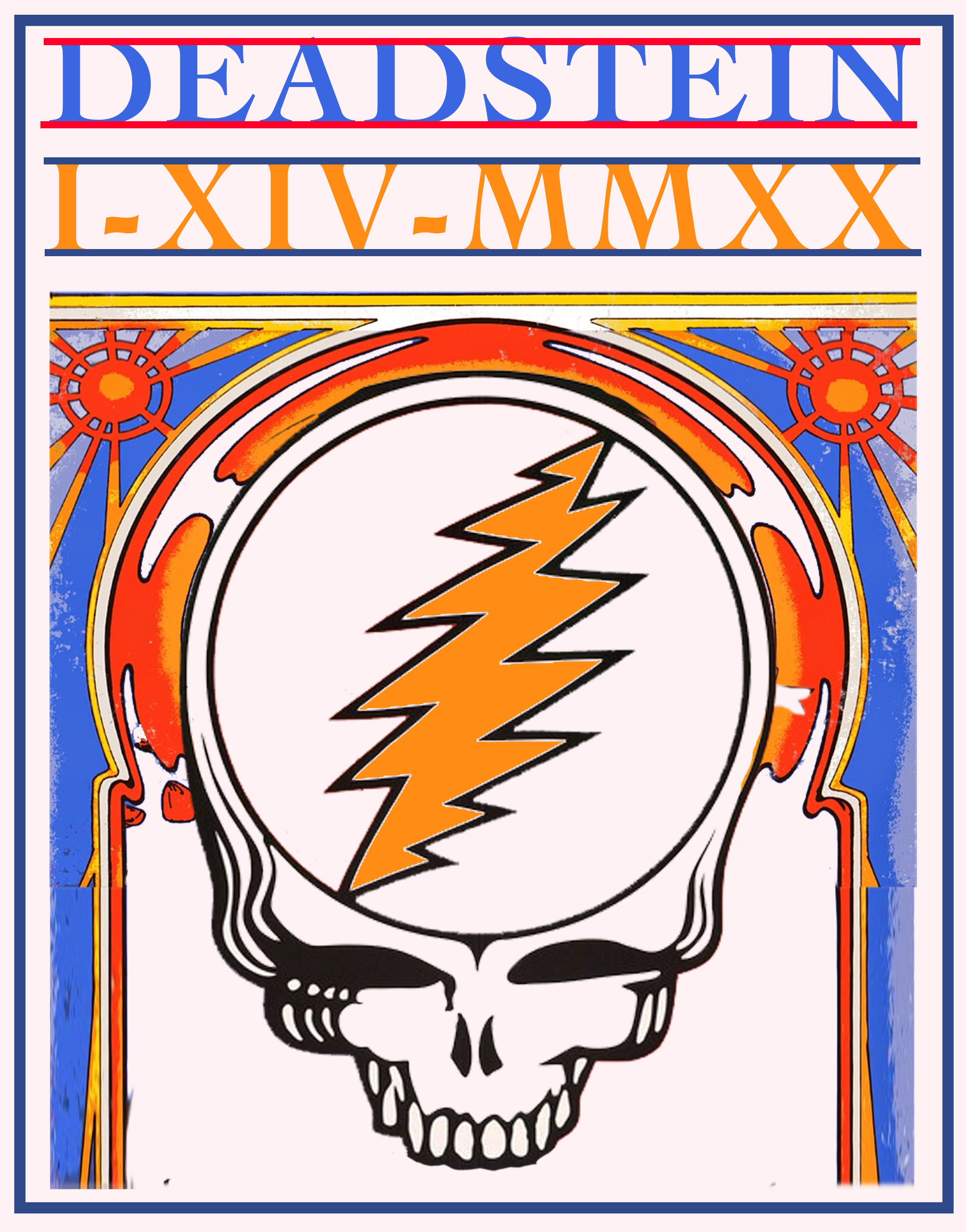 This was the second week of 2020, a new decade, and things seem to be tripping into the future. Kevin told us there was going to be a surprise guest in town andwhen I got there he told me it was "The Hutch." Cool, he was in town to hopefully close on the 20% off coupon deal and pose for the closing bell at NASDAC but the most important thing was to hand with Deadstein. He stayed half way through the 2nd set and the fact that he lives in MA brought that new groove to the night as we keep tripping into the future.
The cast for the night included Drew and Lee on drums. Scott was in London this week so Drew and Lee combined forces once again and I think they are beginning so understand each other as this week's drumming was good and groovy all around.
Rennie was there again playing guitar with me this week. He emailed a list of songs that he hadn't played with us before and that provided the foundation of the first set. Kevin wasn't thrilled about it at all but it turns out to all be pretty good. We also threw in songs from Ace when we had a chance.
Complaints were a plenty and Kevin and Donnie demanded a little meat so we gave a ChianCat and a Shakedown which showed why A-list songs are A-list songs. The rocked for the most part.
The second set was controlled by the newly faced-lifted Randomizer. I was a good thing I put it through it's paces this week because I found a bug in the Randomizer's alorgrhythm, which I was able to debug between songs and get it to select proper songs. Unfortunately, I failed to record a big 3-song medley at the end of the set before the How Sweet It Is which was generated from the Randomizer which was Throwing Stones --> Knockin on Heaven's Door -> Dancin in thhe Streets. It was too bad cause that could have been some of the best music of
Freak Out!