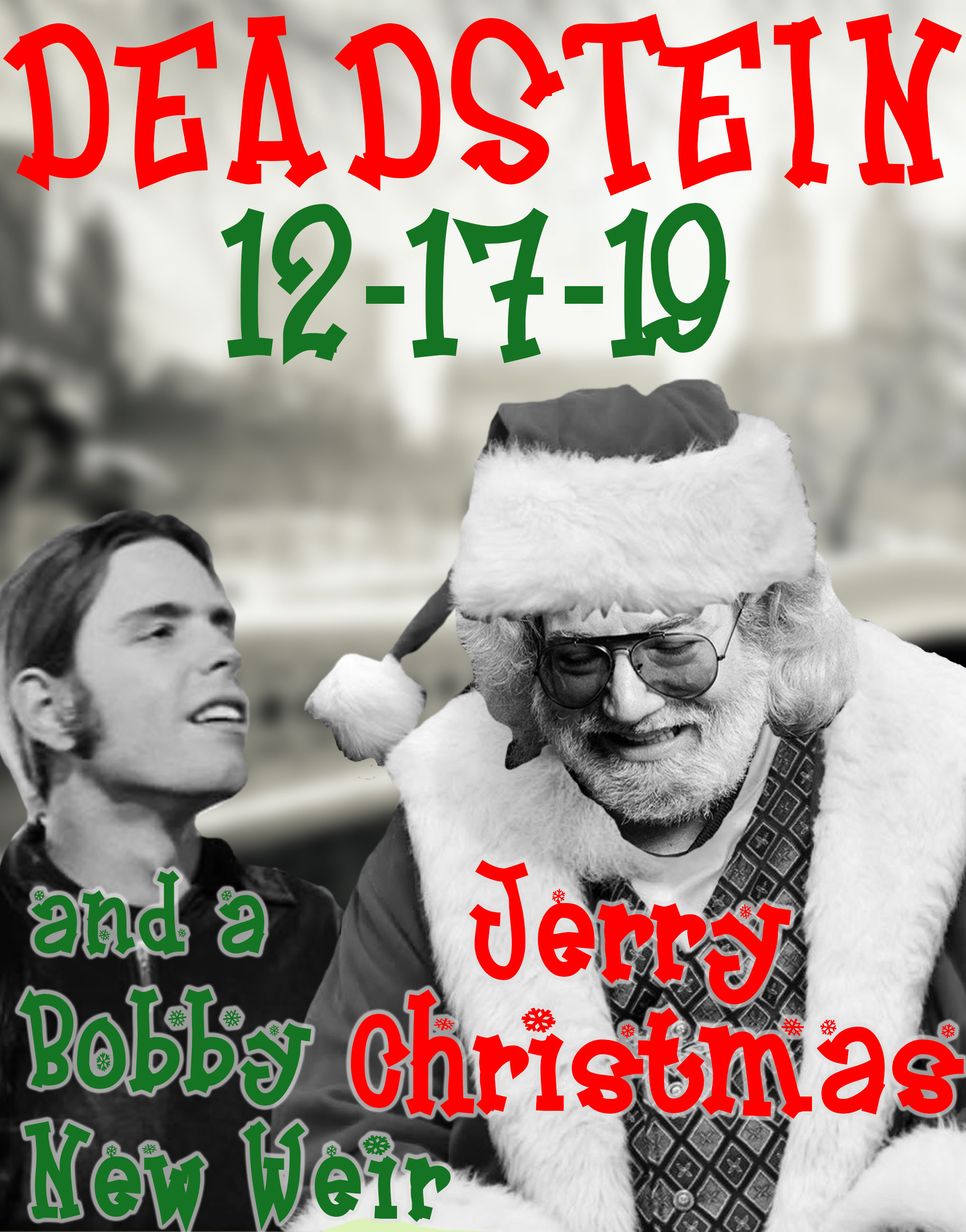 It was "12-17-19" and it was a Cassidy type of date since the jam goes from a 1-2 /1-7 /1-9. Kevin thought it was pretty freaky how I would associate such things, but there it is. Before we got to the Cassidy we had to wait for Scott and Rich to Show up so Lee, Kevin, Rennie and I did a very intimate 4-song opening of the night. The music was small and yet endearing with it's charm and simplicity.
When Scott and Rich got there we launched into the Cassidy. While the four of us were warmed up, Scott and Rich weren't and Scott had issues with his left arm all night making him play one handed for a majority of the night. Even that is a lot of music since we got going earl and played a lot of songs in a great variety. It is the season so I wanted to hear Rennie croon on a White Christmas, and Kevin would have none of it. I said, how about a Blue Christmas and we provided and great version. That was followed by my parody on Happy Christmas I call Happy Deadstein (Work is Over). Those were fun. We also did the Comfortably Numb and a few Beatles songs. All of it was good to go with the largess of Dead songs. I can't forget a guy name Marty I think from the Wallstreet group came in an sange the Direwolf and joined in on the Jack Straw. That was all good. That was 26 songs in all for the night which is quite healthy thought it evens out to an average 2 hours and 28 minutes of music. It was big in any case.
Much like the night jam, 2019 is quickly coming to a conclusion and it was a big year. This is our 52 jam, with one still to go, that's lot of music. We got a reunion show, a gig and lot's of good singing in 2019 with the addition of Rennie. Happy Hanukkah to all and a Jerry Christmas and we'll save Bobby New Weir for next week.
Freak Out!