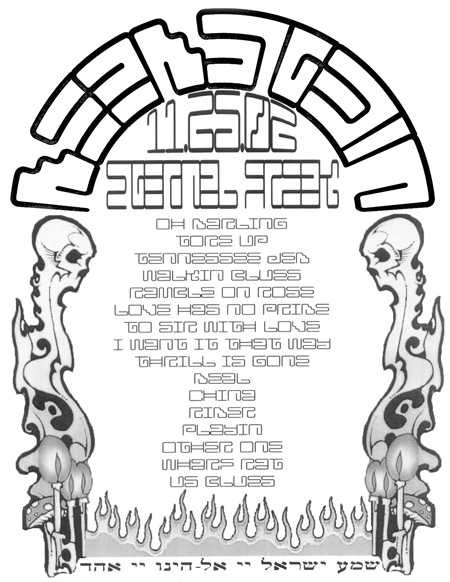 We were back at Caroll's for the second week in a row with Mini-T and Coffee-Boy and Got-Milk. Thanks for the Coffee, Boy I look forward to it and thanks for the Mini-T. Great singing. There were no guests for the evening just us chickens. Got setup pretty easily, no traffic Monday night, many songs and we got out early. We were down to business.

The night sounded good and we played pretty well, nailing a few songs, including the Back Street number. The room also seemed to sound a bit more tamed in the reverb area although we got the smaller Mackie all-in-one PA that hampered the full use of mics and channels. I only had 12 tracks to use, and with 2 drummers, so it made for a more challenging recording session. Nevertheless, I'm listeing to it as I write (To Sir With Love) and the quality is better than last week's. I like the drums better. It's too bad I failed to hit record during the Thrill is Gone cause it was pretty good. Only Coffee-Boy and his MiniDisk of MiniT will know what it sounded like. One last thing, let's no forget the cool matching pink flowered pocket book and mimi-skirt on MiniT, it was this cool pre-retro thing going on that had me dazzeled during something. The Bonnie Rait song we did sound a lot like To Lay Me Down and that new Norak Jones song that is being played on VH-1. I'm a sucker for an F#m and C#M combo.

How are the CD's???

Till next Tuesday at Smash, I think.