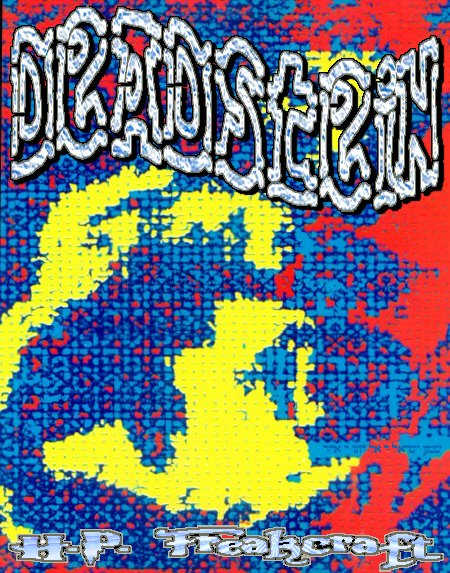 It was just the four of us without Trister in the old Smash Studio R. The good thing about it, if anything, was that we were playing and having fun. In addition, the rental for us for the four hours was only 94 dollars which resulted in a mere $23 entrance fee to the freaky amusement park.

We played pretty well considering it was Studio R with all the limitations it entails. Rich had a like 61 key keyboard but he at least had his piano sounds which is a help for him I assume. The PA just barely8 keeps up. I had the lousy old Twin that Trister rejected last week and it does really such. As a matter of fact I stopped using it for the second set and went to the Mesa Rectifier instead cause the Twin wasn't good enough to warrant getting electrocuted over. It really is a dead amp, no pun intended. Kevin of course hated his bass rig . Positive Coffee-Boy on the other hand seemed to like the sounds of the drums.

There were no guests to join us. and few distractions we therefore got in 21 songs which is quite a bit considering it is always 20 after 8 in Studio R. Considering we had no real lead guitar to speak of, most of the songs flowed nicely and the music was good. We got the large chunk of Dark Side of the Moon done. Unfortunately, Coffee-Boy mixed up the line-in with the line out on his Archos and therefore missed the entire first set. Too bad cause the Don't let go and the Tangled Up in Blue were very good. Straw and Birdsong were also good. I didn't think the Sitting here in Limbo or the Victim were good. The second set was about the same but the recording will let us know how good it really was. I remember a better than expected Wonderful World and the Stranger with me playing the Mu-Tron (reissue) over the Mesa was about as good as I could play it.

Due to lots of traffic on the Pulaski Skyway on the way in, I didn't get there until 7:00. This let me park on the street for free but it also meant I had no C5 to eat. While being a relatively inexpensive night, it kept me hungry for something else. That hunger was satisfied by a trip to Paulie's Pizza on the way home.

Till next Thursday, 5/20/04 at 7:00 pm in Studio A.