1/21/1997

Ganesvort Street - Another powerful night with the Spitz and Mr. Roosevelt.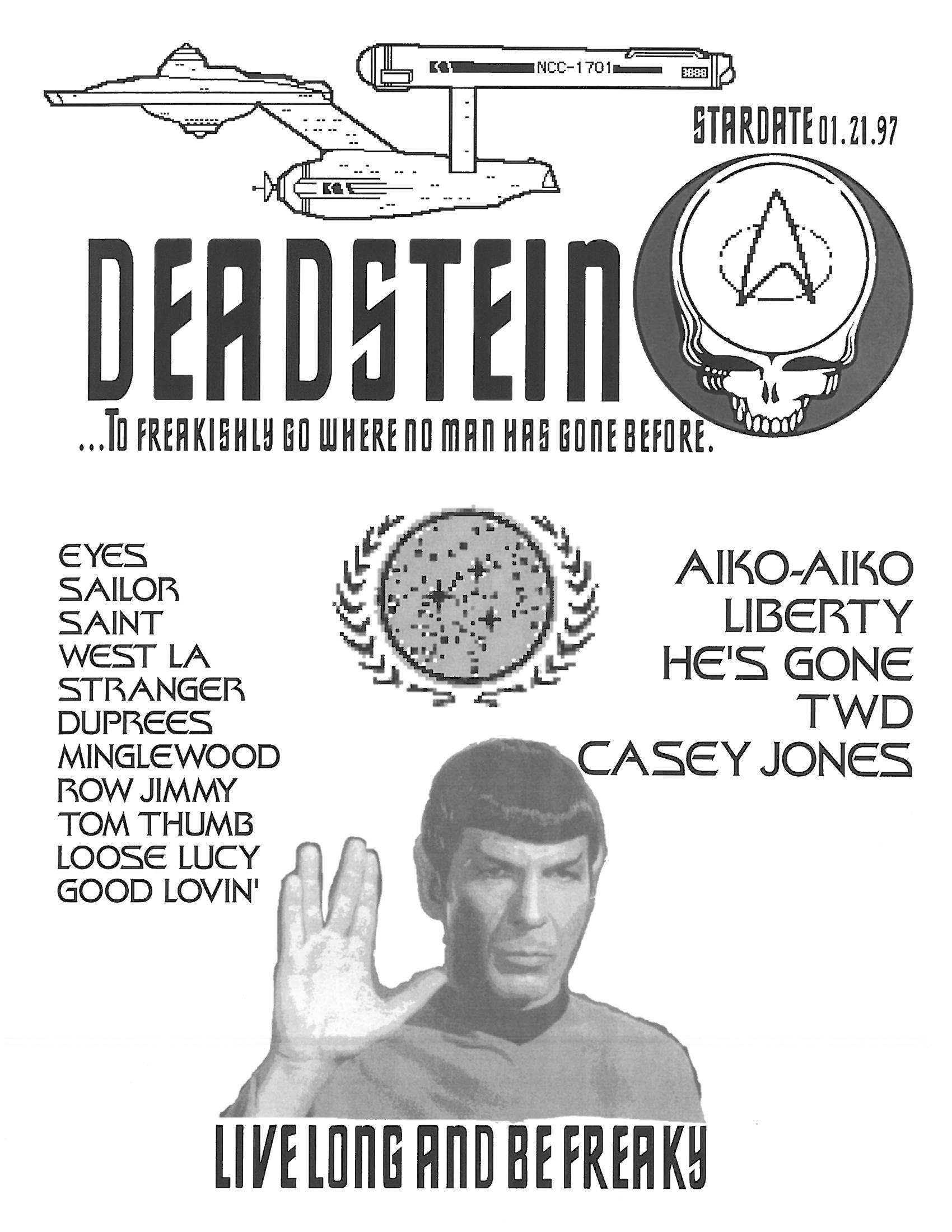 First Set

Eyes of the World
Lost Sailor->
Saint of Circumstance
West L.A. Fadeaway
Feel Like a Stranger
Duprees Diamond Blues
Minglewood Blues
Row Jimmy
Just Like Tom Thumb Blues
Loose Lucy
Good Lovin'


Second Set

Notes
John Spitz sang many of the songs for the night, although there wasn't a guitar for him to play.
Ted also showed up but didn;t hang out for the second set.
John's brother Mitch was there to root us on.