Most Recent Jam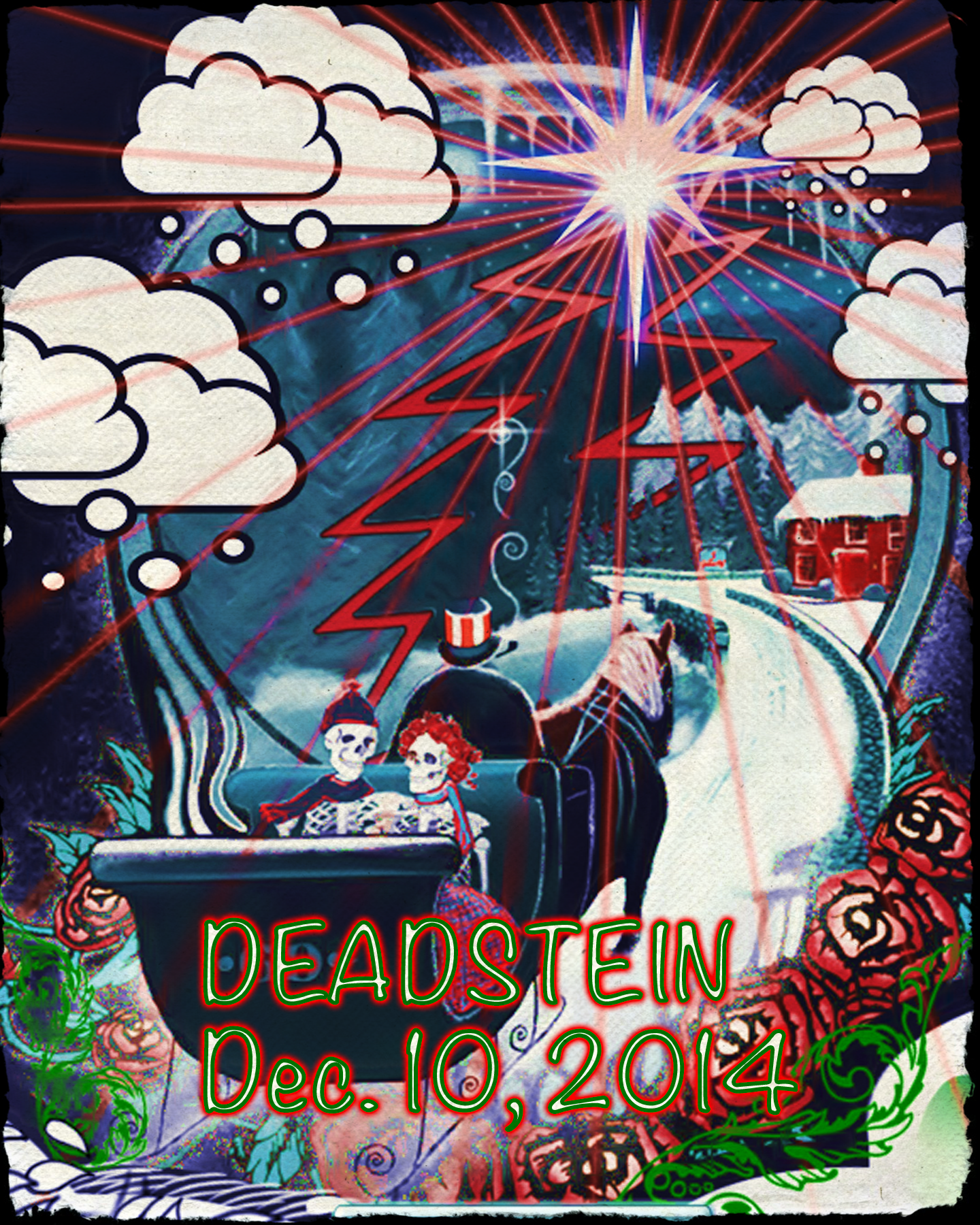 We're now deep into the holiday season at this point, and as is typical for this time of the year, it's difficult to get everyone together. The casualties, or missing persons this week were Scott and Rich. This left me, Alan, Kevin and Lee to hold down the fort. As is often the case at Deadstein, a few more of the cavalry came in unexpectedly to help us hold down the fort. This week they were in the form of Ryan and a new person to us, Josh. Both of them contributed on one song a piece playing the drums. Ryan playing the Candyman and Josh playing the Terrapins Station.
I was doing my usual multitrack recording this week, and I didn't get in until just after 7 o'clock. This meant I was quite rush to get set up and running but we got going about a quarter after eight. To start with, I wanted a quick little easy song to test out the equipment since it messed up last week and I didn't check it after the first song; a big mistake on my part. Quinn the Eskimo was the song that fit the bill and in addition it fit the weather as there was some snow on the way in, compounding my delay. It wasn't a bad snow but it was something on my mind on the car ride in while sitting in traffic .I figured Quinn the Eskimo would be the choice for the first song.
After everything seemed to be recording correctly I decide to get on with the night. Scarlet Begonias into Fire on the Mountain would be our launch pad. It was pretty good for the four of us I guess it as the four of us goes. Then unbeknownst to us, in came Ryan, Maggie and Josh. It was pretty surprising and lead us down what was probably a more conservative path for the evening's music. It seemed to be a challenge to pull off playing for most of the night so the conservative path did make a lot of sense. When I Paint My Masterpiece is always something that we seem to be able to easily pull off, like a prom dress.
On the other hand, Jack-A-Row is a song we usually have difficulty pulling off and tonight would be no exception, like a church dress. I threw win some acoustic guitar on the recording to try to help gel it altogether. I did the same with electric piano on the Scarlet Fire. I'm kind of enjoying some post production overdubbing using the keyboard. I did the same thing with the keyboard on the China Rider and that turned out to be pretty good I think. I also added it to te Terrapin
For the Candyman, as previously mentioned, Ryan sat in for Lee. It was pretty of Lee to give up the drum throne, and Ryan played his typical Candyman with us. Next on the throne, was Josh who requested a Terrapin Station and sat down and gave us nice steady peaceful Terrapins Station that was pretty cool. And that was about the end of the first set.
The second set I tried to open with a little more meat with the Feel Like a Stranger into Franklin Tower opener. While it may have been steak it was a little tough in the opening but in the end, it went down's stomach and in the morning we will shit it out. Been down and as bad as it was one playing it Recording in the end is not quite as horrible and with that I say "Freak Out!"

12/3/2014 Previous Jam
12/10/2014 - Carroll's 55th Street
Today in Deadstein
12/18/2001 Unknown Studio, Long Island, Kiss Deadstein good-bye with a loud bang.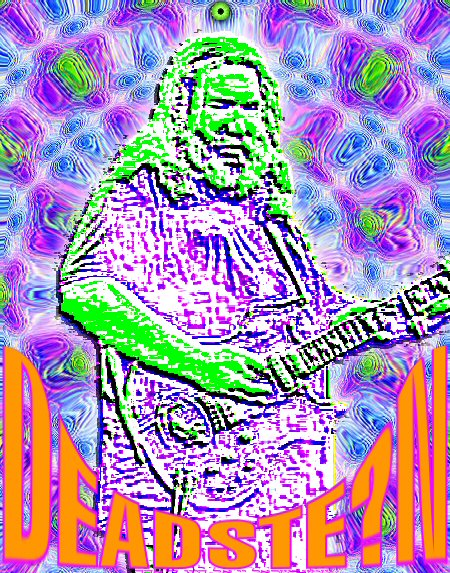 ---