1/28/1997
Ganesvort Street - No guests with very well played tunes.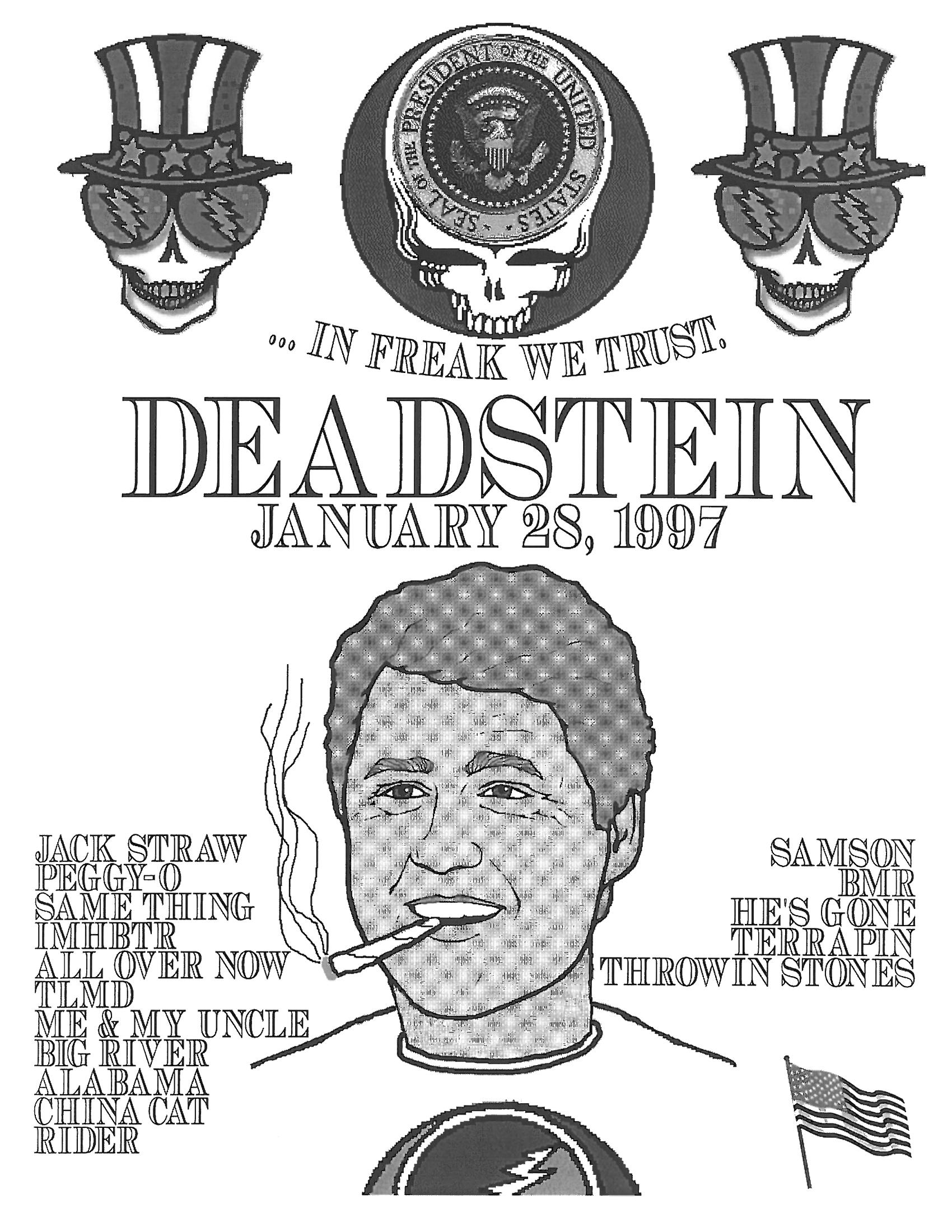 First Set

Jack Straw
Pretty Peggy-O
Same Thing
It Must Have Been the Roses
It's All Over Now
To Lay Me Down
Me & My Uncle->
Big River
Alabama getaway
China Cat Sunflower->
I Know You Rider


Second Set

Samson & Delilah
Terrapin Station
U.S. Blues


No guests, no Dennis, Jonathan and the other one.
General Comments About The Jam
Larry B. had no effect tray and only had to rely on his delay and amp.