11/23/2004

Carroll's 55th Street - All six of us play with Bill and Michael Carpetsteen as MB spins wildly at the end.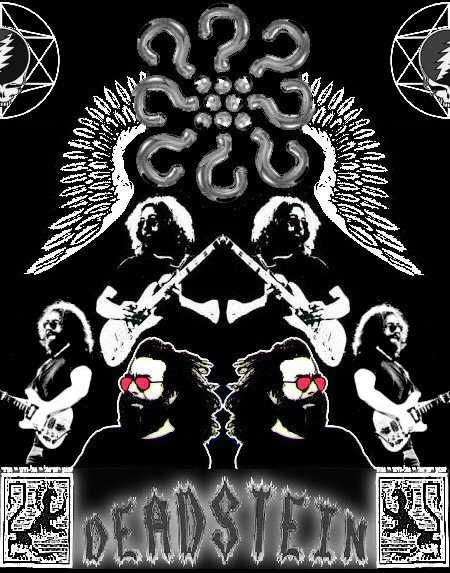 ---




It was our first big jam with lots of people and our friend Michael stopping by to listen to us. It always great to see him. No one seems to enjoy our music to the extent that he does. It is just fantastic to see some one spin like a top and yet stand behind the drummers right between them with his hands behinds his ears trying to get the best sound and spatial experience possible. In addition to Michael we had Michael Carpetsteen and Bill Siegel. Couple these people with a full six man standard Deadstein, we really had a great freakfest.




First of all Carroll's once again showed its greatness. While they did try to pass on the blow Twin with the "x" on it to Trister their huge selection of equipment prevailed and we had all we needed. This included mic stands and a keyboard amp for Bill. We had the double drummers, double keys, double guitars and Kevin sounded like 2 basses. It was big and we played to it. I think we played really well with lots of great moments. When it came to the end and we had Michael urging us on it seemed like we were just getting stronger and stronger. It was too bad it was midnight and time was up.