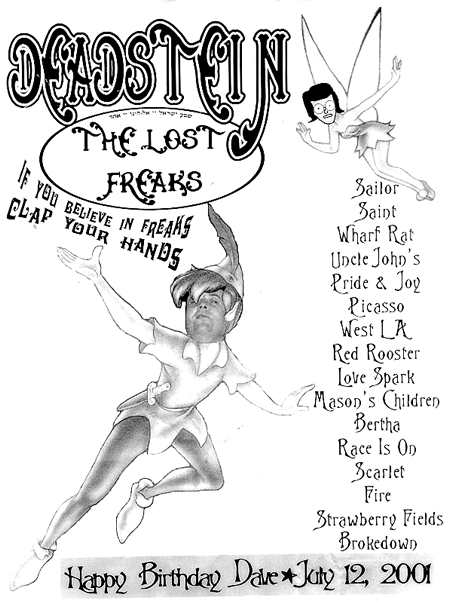 ---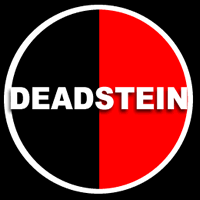 There were lots of guests and fun to enjoy the official Dave Schwartz birthday show. It started with a lot of setup and ended with a hot moving One More Saturday Night. Except for the Race Is on we did get the entire setlist in. Dave played my guitar for most of the second set. Larry used my amp and I used his which I liked I don't know about him but I thought the sound this week was better and less muddy than last week. I think if we move into the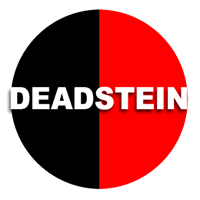 TV studio it may even sound better. We got a soundboard tape which I haven't heard yet but it's nice to tape again. Andy brought in the AC cord for the mixer which enabled a better mix but the PA was weak. Andy had his Tele and Dave had a new drum set so we were in for full Deadstein.

Sailor Saint was sloppy. I like the Wharf Rat Uncle Johns Rooster. I won't go into it but most of what we played seem hot. It's fun to play.

There were remnant of Kat'z deli going around but that was all the food. Till next Monday in Pseudo Studios. Try to get your friends and family to listen at www.SugarMegs.org because no a soul tuned in tonight.