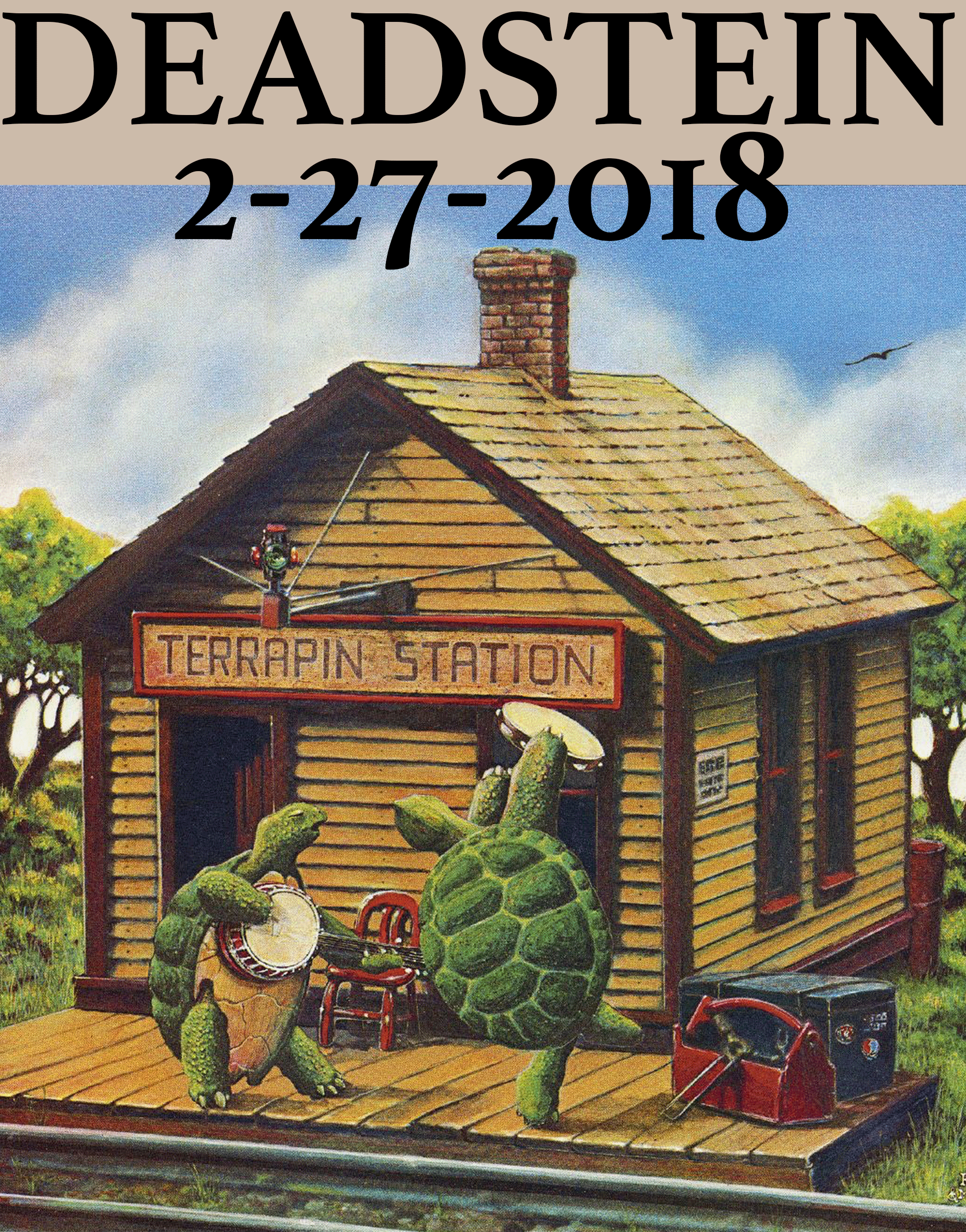 The audio files are provided in the following folder:
http://deadstein.com/audio/02-27-18
Another hot week of Deadstein happened on February 27, 2018. Andy missed the How Sweet sound check, but survived through the two large endeavors to end the first set and to play the end of Trister's night. That Goin Down the Road, Not Fade into Music was well done for that time of the night. Not as lethargic as one would think. Speaking of not lethargic, our cowboy music, Mama Big River has come a long way as we rocked it. Having my new Telecaster for the second time at Deadstein helped the feel a bit with that one. To start the Garband at the end of the night we played a pretty rockin' Let It Rock, but I failed hit records and it is one for the ages.Overall a really good night, the type that keeps you wanting to come back for more and if there is anything we are on it is more, so More On Out and ...
Freak Out