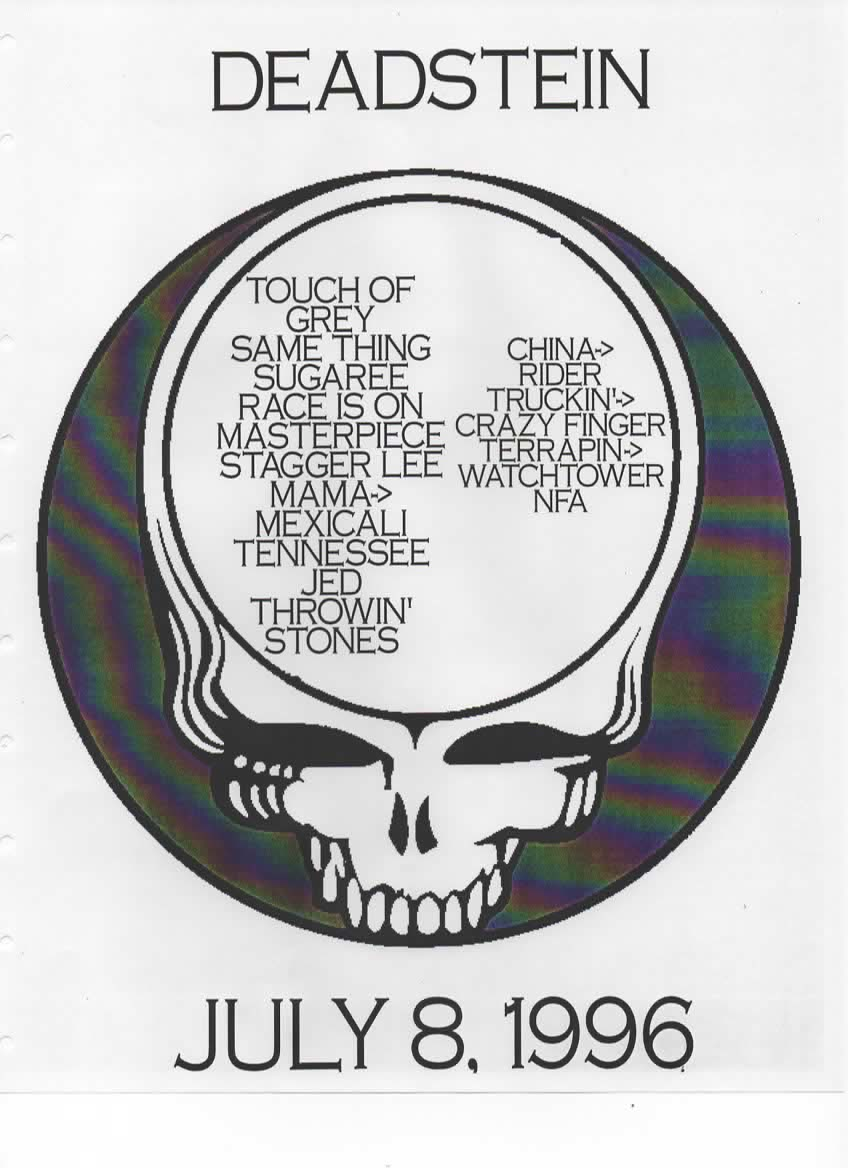 First Set

Second Set

Touch of Grey
Same Thing
Sugareee
When I Paint My Masterpiece
Stagger Lee
Mama Tried -->
Mexicali Blues

China Cat Sunflower
I Know You Rider
Truckin'-->
Crazy Fingers
All Along the Watchtower
Not Fade Away
Notes:
Larry Brent was unhappy with the recent past and try to instill an new attitude. In the end the attitude couldn't be changed. Deadstein is Deadstein and either you you ride the wave or you drown. Just play your guitar and have fun.
Half Time Food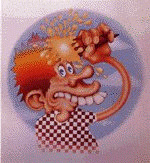 Flourent Burgers, Fries and Salad. Mixed Beverages and Desserts. Brent's burger was raw but boy, was mine good.