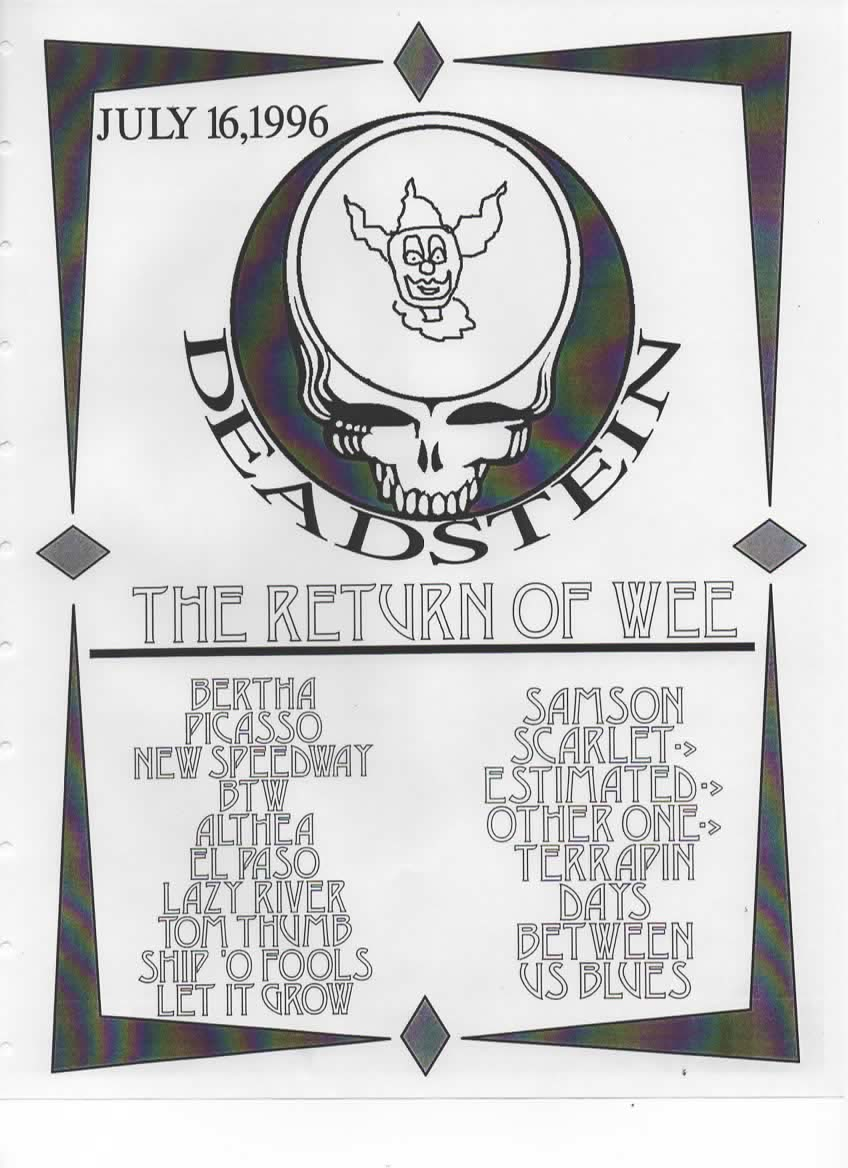 First Set

Second Set

Ripple
Bertha
Picasso Moon
New Speedway Boogie
Black Throated Wind
Althea
El Paso
Lazy River Road
Just Like Tom Thumb Blues
So Many Roads
Let it Grow

Samson & Delilah
Scarlet Begonias -->
Estimated Prophet -->
The Other One
Days Between
U.S. Blues
Notes:
Larry B. was back in the saddle and played without having to worry about impressing himself. As the caption under the title on the Deadstein home page says, "We May Not Be Dead But We Are Trying Our Best." Special thanks to Dave Schwartz (an original Deadstein member) for sitting in for Larry Meneker who blew us off for the Who. Who could blame him.
Half Time Food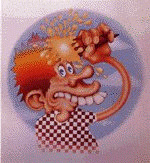 Mexican Food. It was marginal at best and late. Never doubt the Tuesday knots.