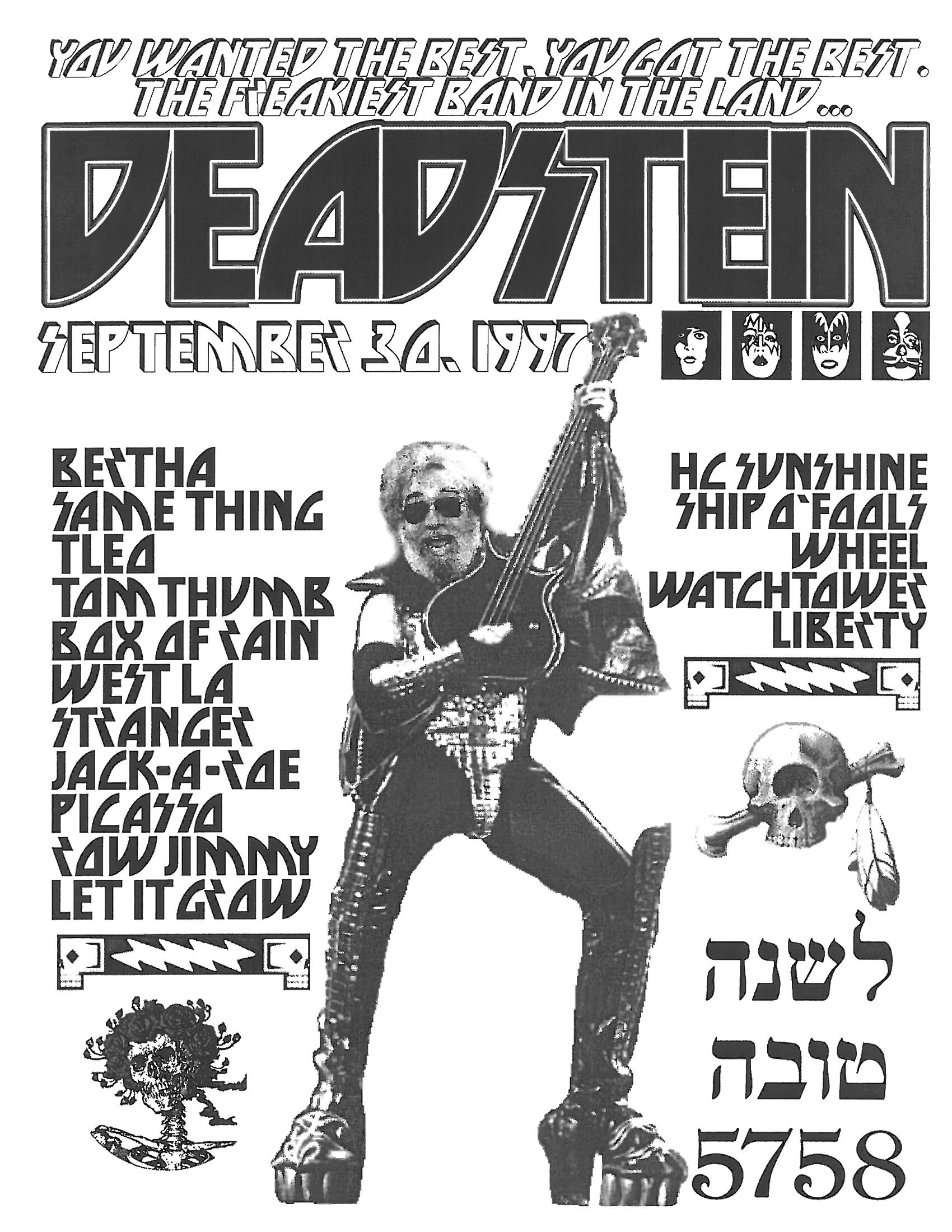 First Set
Bertha
Same Thing
They Love Each Other
Just Like Tom Thumb Blues
Box of Rain
West L.A. Fadeaway
Feel Like a Stranger
Jack-A-Roe
Picasso Moon
Row Jimmy

Second Set
Here Comes Sunshine
Let It Grow

Notes
Freakboy was missed as he decided to blow off Deadstein as well as the great back to back to back Yankee game for Fleetwood Mac. Just for memory's sake, you know Fleetwood Mac is getting old when you look up on stage and notice Stevie Nicks has a long gray beard.
Brotman showed up for the first time in several weeks.
Spillboy enjoyed the night. One of his last night of freedom prior to be inducted and formally brainwashed by the Kabalah at a so called retreat. I'm telling you he siphons the dessert money by buying expired Oreo's and sending the rest to L. Ron Kabalah.
Gotta give Kevin Credit for the Kiss Garcia. Could be his best picture ever.
Rich Rothenberg with wife Omara and daughter Elaina showed for a brief while.
First Set Comments
Box of Rain was especially good. The best one of those I have ever heard.
Half Time Eating Comments
Pronto Pizza. As I suspected it lost some of it's luster. It served it's purpose in a pinch but was uninspired.
Sasauge and Perperoni Pizza, Sasauge Roll
Chcken roll people were comparing to a kinish. It think it was just soggy breading, nothing more.
Second Set Comments
I was dead for the second set. I had no zeal if that's even a word.
Weather
Pretty warm out for the last day of September