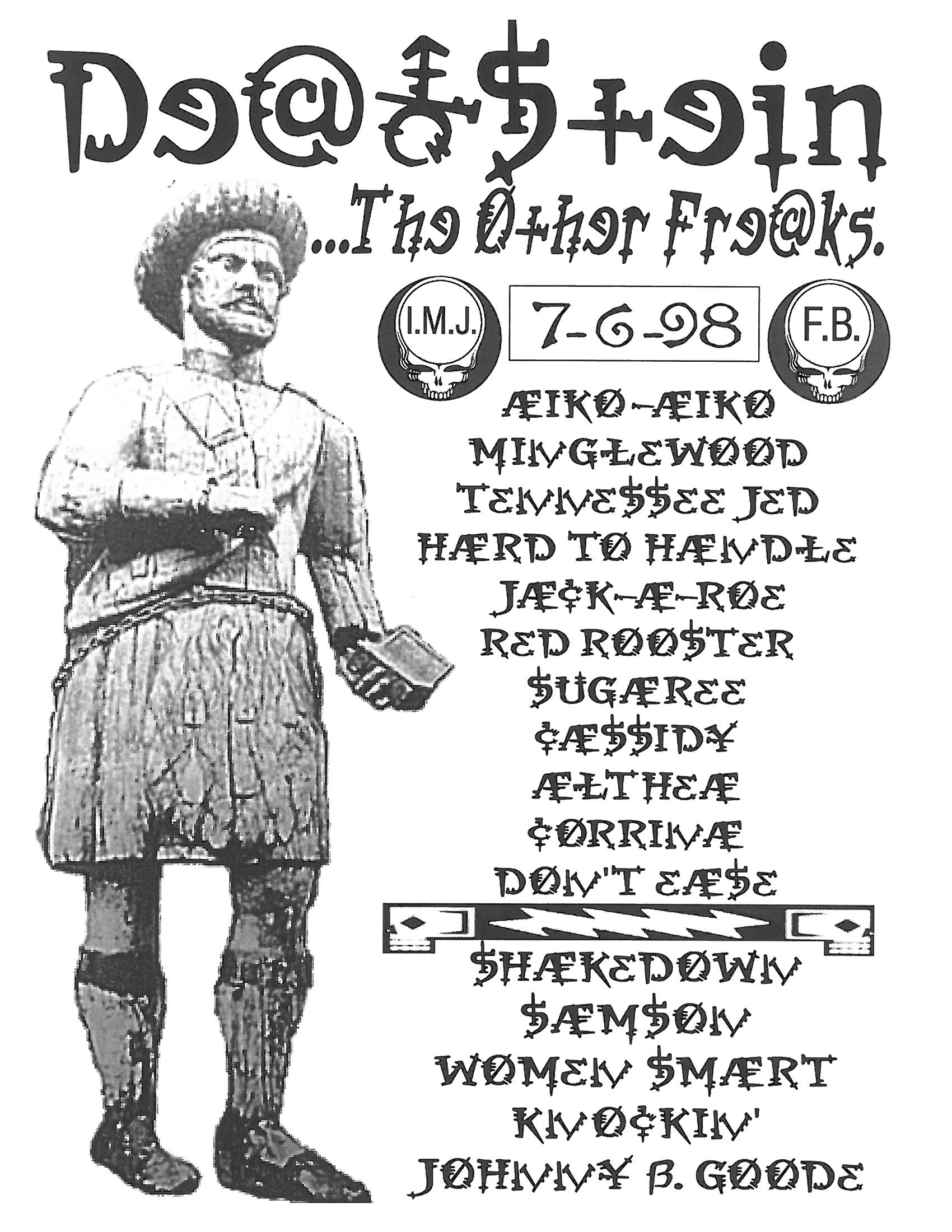 A while without a posting but it's time to make a little effort since the effort in the room seems so big. With a week off and a week to contemplate our existence with respect to the Other Ones, Deadstein came back with a vengeance. I don't think Trister was thinking about his existence with respect to the Other Ones, because just like George Hamilton, he was busy working on his tan.
I few things to mention. First and foremost is the Freakboy's new sun dress. It shows off his girlish hips and he gave us quite a show without music showing us all the versatility of the outfit. He was a little too embarrassed to go out in the street with it though. Afraid to show his true colors fearing someone may just come up to him a schpoink him in the tuchas.
I personally left my blood in the room after impaling a B string in my left palm and then inserting 5 splinters under my right hand's middle finger's nail. I got it reaching into the corner pocket of the new pool table.
Dave's birthday show is next Tuesday and then after that week is the one year anniversary of moving into William Weiss Interiors. What a lucky bunch of coconuts we all are.