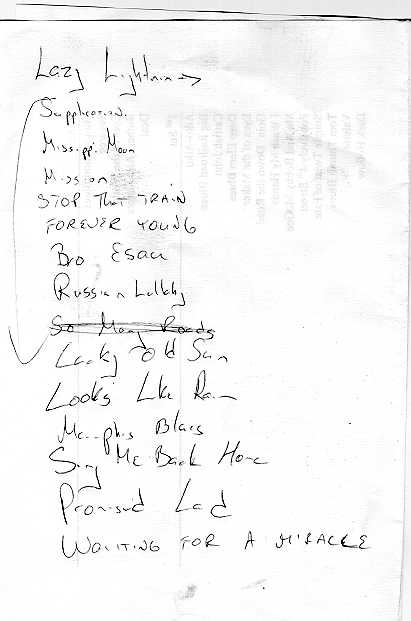 Because of Yom Kippur starting Tuesday night with the break-fast on Wednesday evening, who would figure it would be in the p.m.?, and furniture installs on Thursday, we were forced to an emergency Monday and we were as sparse as we get. No Brotman, no Kevin and no Andy. Luckily, Dave Philled in on bass, as we discussed, an we persevered.
Larry B was late, we had a Sahara Grill pre-jam dinner, Dave had Bens' dogs and Larry had nothing. With gyro platters out of the way early on, the eco-oasis cramping our style till next week (Wednesday that is), we had little to do but play, and play we did.
Larry sent me home with his Twin and his Strat and his dough. Off to the repair shop, Dave's Sound Repair (973) 386-5840. Let's see what he has to play with next week. I will hopefully have my newly filed Strat neck ready for next week.