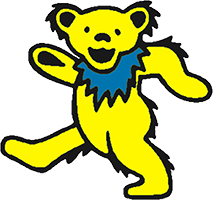 William Weiss Interiors Studio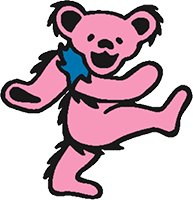 1/26/1999
Soft night that was played loud and Deliciozo. Pointing right now.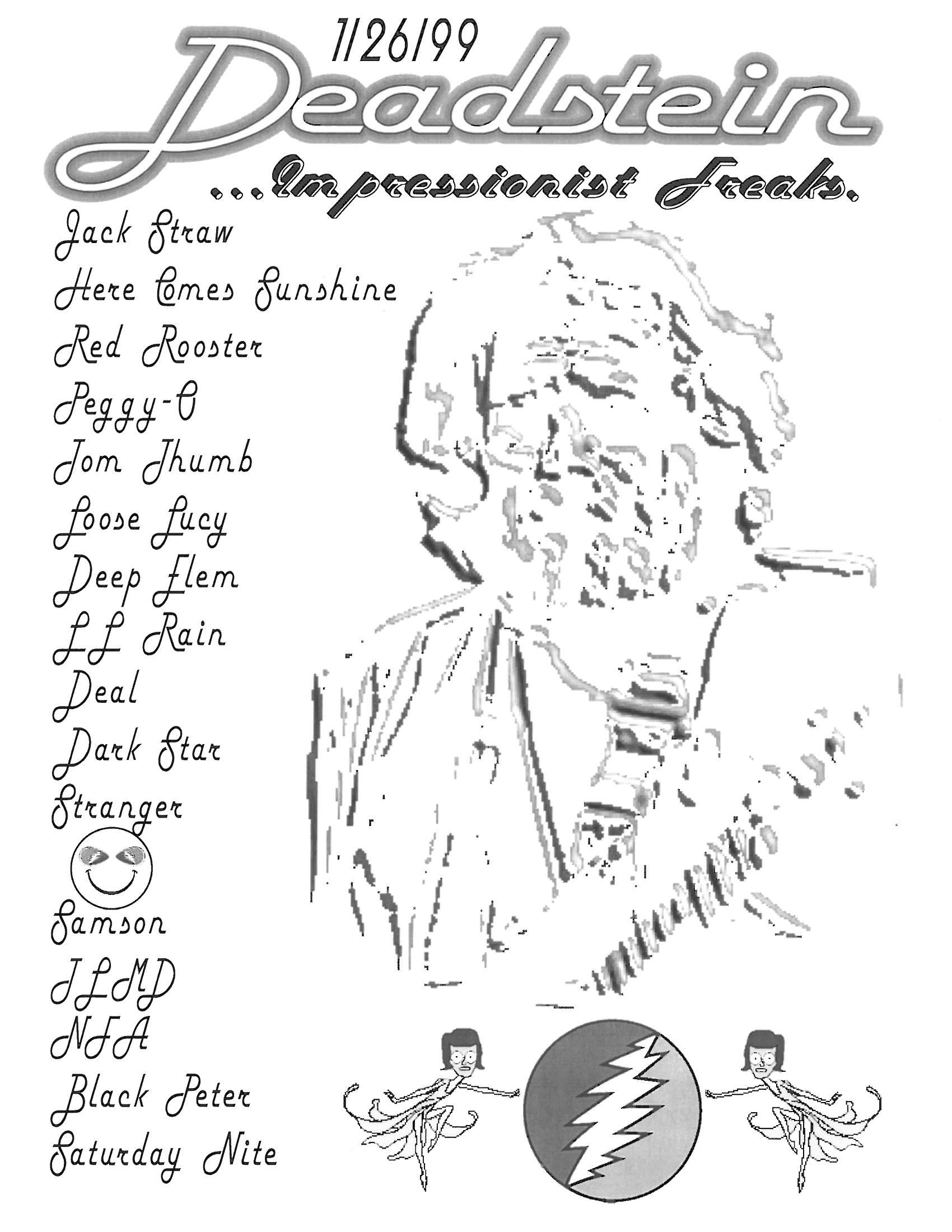 We had a few guests of Scott's, Karen and Chrissy or something like that. One of the spun and sang and when she said hello to us during the "You were gone" in the Looks Like Rain, we all had to see where that was coming from.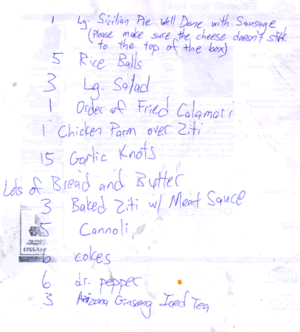 Actually, the first note was a shock and the rest of it was good. Andy's friend Jason was also there and in a Zen sense, his cup is never empty of ice. It's a miracle how he always has it. Even at the beach.

Rich was kind enough to bring me some information on analog/digital converters to make high quality Dead bootleg CD's. The benefits of all that stuff will be felt by many as the Gindoff tape collection finds its way to disk. The first installment was made tonight as I gave people copies of downloaded boots turned into CDs. It cool stuff.

Andy arrived during the Jack Straw and heard how loud we are without him. Loudness was a topic for the evening and we discussed playing softer ad how to do so, but like a Domino's Pizza, talk is cheap and the crust is just dough.

I think the Rooster, Peggy-0, Tom Thumb and Looks Like Rain were the closest we came to playing without the throttle floored. To bad when its floored you can't go faster, slow down and steer. All you can do is hold on for the ride because there is no enjoying the sights except for the exhilaration of the ride itself. I got to enjoy the use of a fat slide Jason was able to snatch for Andy. I liked it, it was smooth. Wat did Jason care, he was enjoying some type of Architechtural Book.

Like a Road was hot Can't write for too long becuase I have to clean my room because the maid is cominh in the morning. All the CD burning has resulted in lots of piles of stuff all over. Till we figure out when we can play next week. Adios.