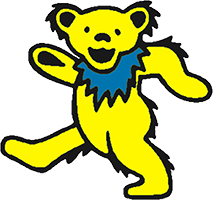 William Weiss Interiors Studio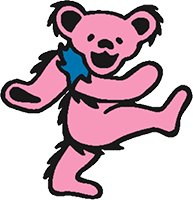 6/22/2000
A hot night of some good listening, good jamming and bad food.
It seemed like a night, like any other freaky night, but things were slightly amiss, but not necessarily for the worst. We jammed our hearts out but with a lot of control, listening and subtleties. The music was a joy to play and to be a part of. No fighting, just taking it in a giving it back. In addition, after a terrible, late and cold meal we managed to get our sorry asses back to our instruments and played some serious music.

There were no guests with the exception of Johnathan's "Freak in Waiting", Mohokmo. And I assumed I spelled it wrong because is should be Jonathan. That must be serious culture shock going from the Canyon's of corporate Earth to the underground of Freaky Deadstein. It was a culture shock Brotpen didn't enjoy since he couldn't get away from work. In addition, Tefillin Ken couldn't get away from the Canyon's of corporate Mt. Sinai to give Kevin some kind words of wisdom. Nevertheless, what all of this meant was there were fewer distractions to take us from the groove of the music.

Andy had his Strat back in the saddle again, the PA was sounding pretty good this week and we were off. The Minglewood was slow and slinky but was tight, crisp and not dragging all the way through the end. It set the tone of the night with references to drinking, women and also had accompanying slide parts for me. There seemed to be a lot of slide guitar for the night and and Andy had his new bottle of Jack to take care of the whisky part. Johnny had the "Freak in Waiting" to take care of that part.

Love Each Other and Rooster also seemed really good. The Love Each Other was peppy and tight. Rooster was bluesy, powerful and not a drag. The Peggy-O was really good. Also crisp and tight with a lot control and respect shown by all. When we finished that song it felt like I just enjoyed a show everyone put on. While the Throwing Stones was hot, well done, we lost a little of the magic we had during the Peggy-O and we had plodded a bit during it. I got some delay going toward the end of Throwing Stones while Larry is singing the political lecturing part, did anyone notice that one tape? Just curious.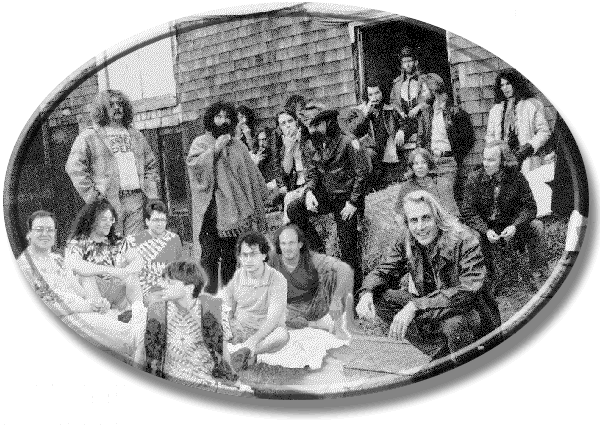 We got some of the magic back with the Candyman with the lead building to a nice climax into the Oooohhhs. It was a pretty sight to hear. Next we had Andy singing the Tom Thumb Blues and he did a nice job while Larry danced on the leads throughout the song. Once again there was really nothing wrong with that song. Next we had a West LA Fade Away, a perfect place for us to show our weaknesses and fall apart, lose interest, drag and just go through the motions without listening, but no we persevered and and gave us a West LA with purpose.
To close we had the Music and that was rip-roaring. The song was good, Larry had the nice first jam and following an uninspired, nothing going on type of transition, we got into the final lead. Andy brought along a journey of some pretty darn hot music. Going around for several motifs and and up and down hills and dales of energy flavors. Capping it off with some ridiculously hot riffs. Maybe some of the hottest stuff I've heard since he's joined us, but we were also all there to lift the energy and the spirit of the moments.
It was an excellent first set that just ended too soon. It seemed like a natural cut-off but we ended to soon with at least a one-half hour wait for Delicozo to show up with our cold, mediocre food. I got a nice Long Black Veil with Andy solo with me on egg followed by Dave and Kevin joining us for a pretty good sounding Rosa Lee McFall with me on the egg and talking drum. I enjoyed that. As Kevin says, showing my whiteness but at least I was on the beach and tanning!
As mentioned the food was terrible. The Pizza looked as if it were nothing more than a saltine with catsup one with American cheese barely melted on it and chunks of Spam for sausage. What do they take us for? That shit sucked, I assume, because I didn't even try it. Cold bread, no butter, garlic knot substitutes and no rice balls, you bet. Are we all going to have only eat veal par in red sauce in a dish. Is that all they can make? If we do a search for bad meals, I think we will find this was one of the worse. There probably was a worse Bens meal I recall and that Dinner we used to go to in the early days. Come to think of it, this meal was pretty good.
Some how we got up and did a hot China Cat Rider and even the Samson was hot but we pulled a quick stop just before the last lead. This is a little impulsive thing we do these days that has gotten us into a bad habit where it is in our minds that song could actually end half way through it. It's a bad idea to quit on songs and we have to stop doing it. It's annoying. The final Sugar Mag ended pretty hot with power and energy to carry us out with a good feeling that we gave it our all and it was worth staying past the end of the Music Never Stopped.
Remember, next week is my birthday show and I'm picking acoustic songs to play. I just got my new mandolin in yesterday and now I really psyched to do this. I just hope we can play delicately enough to hear and enjoy ourselves. Maybe carry over some of the goodness from this week into the next. Roll the scrolls forward into a hot Shalom Aleichem is what I say. I know Kevin can't argue with it. Below is my Birthday setlist with links to to the tabs in our songbook. In addition, if you see a

it means there is real audio to listen to in case you don't know the songs. God help us all and thank you all. Go get your Pizza Tapes for help, it should be readily available in a store near you. It's better than Delicioza!.
Shalom Aleichem
Thrill is Gone
Cumberland Blues
So What
Man of Constant Sorrow
Dawg's Waltz
Whiskey in the Jar
Birdsong
Drifting To Far From the Shore

By the way, I did just get my new mandolin in the mail and it turned out to be better than expected so I am psyched for all of this. With a full weekend to prepare.