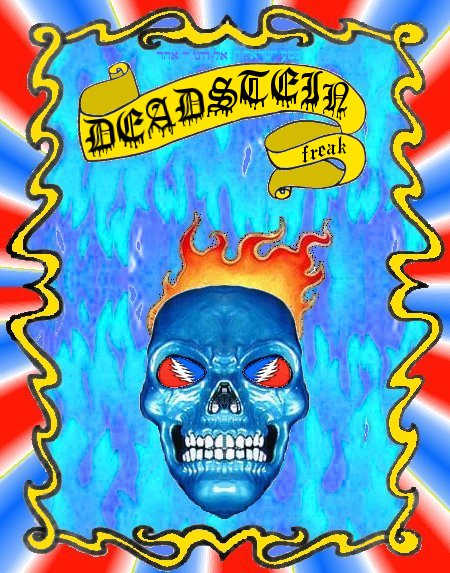 It was the return of MiniT back to Deadstein after her long hiatus from the Tobacco Road gig, NYC marathon run as well as max-cold she experienced last week. We were again in Studio A which sounded pretty good except for a few minor technical problems related to non-working microphones. In any case, after a song or two the room and the band developed a pretty good sound.
The "Hutch" graced us with his presence joining us during one his his business trips to NYC. It was good to see his smiling countenance one again. It was good to play new songs with MiniT as we continue to expand our repertoire with her with every new jam. There we some tough ones with tough timing but we did well. Eyes,Ship and Uncle Johns were right there and only to get better. For the second half we did a pretty good job on most of the songs including one of our best Wheels and a pretty good Reubin. The Eleven never got out of the gate following the Stephen which was surprising good.
Kev,Coffee Boy and I met at the Fresco Taco before the jam. Since I had 2 fajitas the night before I decided to take this opportunity to try the Fresco Taco's beef chow fun. It was very good and a fine accompaniment to my beef fajita. Kev's dinner resulted in a "What science project died inside of you" burp toward the end of the night. they are vicious. I stopped at Paulie's Pizza on Rt. 3 on the way home which seemed like a good idea at the time but I'm regretting it this morning. The giant's season is virtually over with the loss to the Eagles, Keshon was let go by the Bucs and Arnold was inaugurated Governor of California during this week. Till next Monday when we are back in Studio A.